Exhibition
Before Tomorrow Live
16. Sep. 2023 – 03. Dec. 2023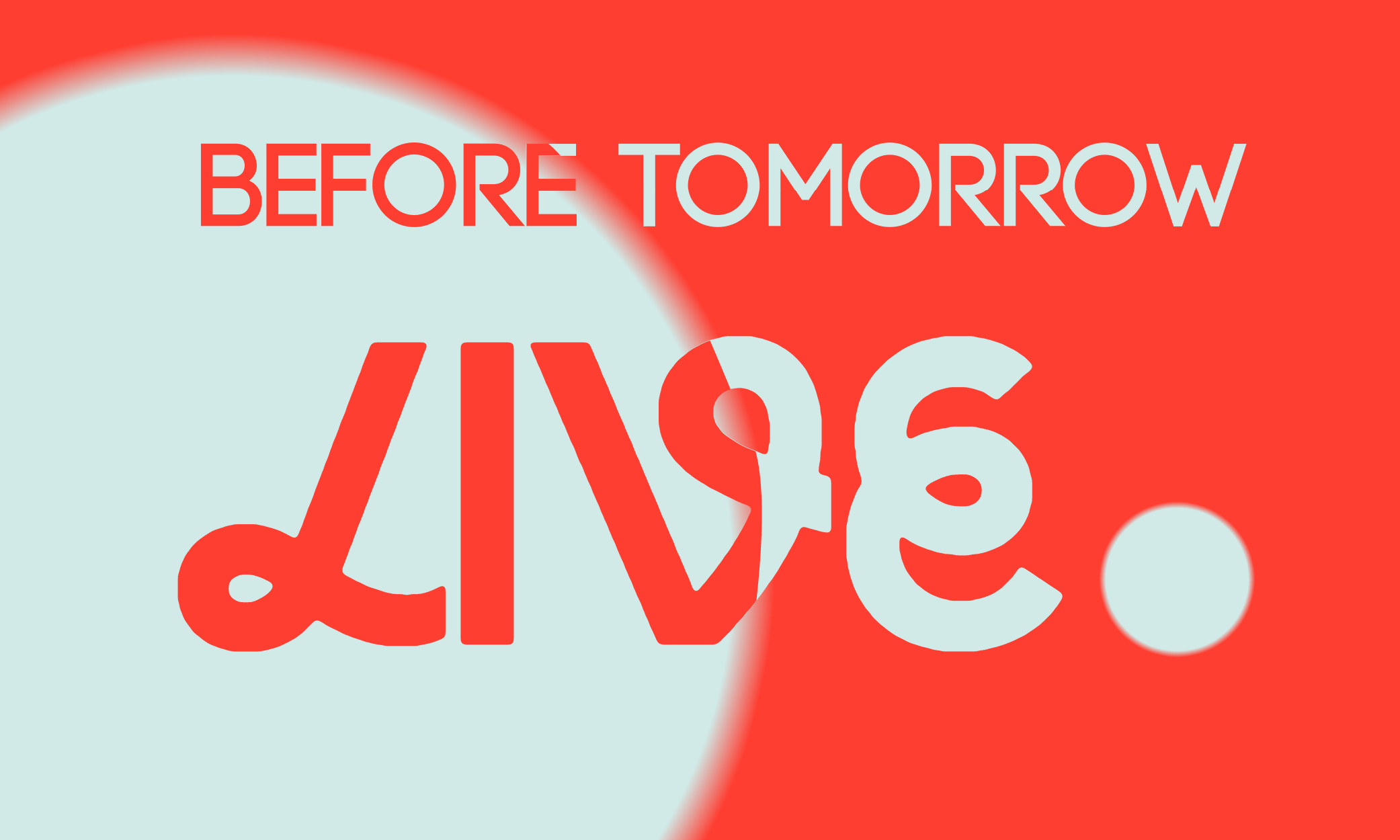 A program of performances, talks, sound, and screenings as an extension of the anniversary exhibition Before Tomorrow – Astrup Fearnley Museet 30 Years. 
Before Tomorrow Live, a program of sound, gesture, moving image, and conversations, is taking place at Astrup Fearnley Museet over the autumn of 2023.
Before Tomorrow Live reacts to positions in the Astrup Fearnley Collection, as well as the abstract and material confluences that gather works together in Before Tomorrow. By inviting artists working with impermanent and durational practices into the museum, the intention is not only to expand the types of medias that the museum engages with, but also to foster alternative institutional frameworks and test new modes of programming. In particular, the program focuses on an expanded notion of choreography and gesture, which is manipulated and reimagined in a series of performances, sound, and video works.
A series of conversations with artists who feature in Before Tomorrow, including Ann Cathrin November Høibo and Mikael Lo Presti, will take place within the exhibition. These conversations create an additional layer to the program, providing an opportunity for practitioners to reflect upon the exhibition and the work of their peers. Furthermore, scholars, art critics, and leaders in the visual arts will reflect on developments within the arts ecosystem, institutional practice, and the work of artists in the Collection.
The program builds upon recent projects at Astrup Fearnley Museet, such as the presentation of Paul Maheke's The Origin of Death and Basel Abbas and Ruanne Abou-Rahmes performance earlier this year.
Thank you to CODA – Oslo International Dance Festival, Dansens Hus, Ultima – Oslo Contemporary Music Festival, and Torpedo Press for their collaboration.
---
PROGRAM
Allora & Calzadilla, Clamor | Performance
Saturday, 16 Sep. 13:00 – 16:00
Sunday, 17 Sep. 13:00 – 16:00
Hamza Walker on Kara Walker | Talk
Thursday, 28 Sep. 18:00
Mikael Lo Presti | Artist on the Collection
Tuesday, 10 Oct. 18:00
Oona Doherty, Hope Hunt and the Ascension into Lazarus | Performance
Saturday, 14 Oct. 16:00
Jonas Ekeberg | Talk and Book Launch
Thursday, 19 Oct. 18:00
Naama Tsabar, Untitled (Double Face) | Performance
Saturday, 21 Oct. 13:00
Sunday, 22 Oct. 13:00
Matthew Barney, Redoubt | Screening
Thursday, 26 Oct. 18:00
Jonathas Andrade, Olho da Rua and Directed Games | Screening, Talk, Sound
Thursday, 2 Nov. 18:00
Angela Goh | Performance
Thursday, 23 Nov 18:00
Ann Cathrin November Høibo | Artist on the Collection
Thursday, 30 Nov. 18:00
On Institutional Models | Panel Discussion
Saturday, 2 Dec. 18:00
Atiyyah Khan | Performance, DJ-set, Closing Party
Saturday, 2 Dec. 20:00
---
UPCOMING: