Event
Naama Tsabar | Performance
21 Oct, 13:00 — 14:00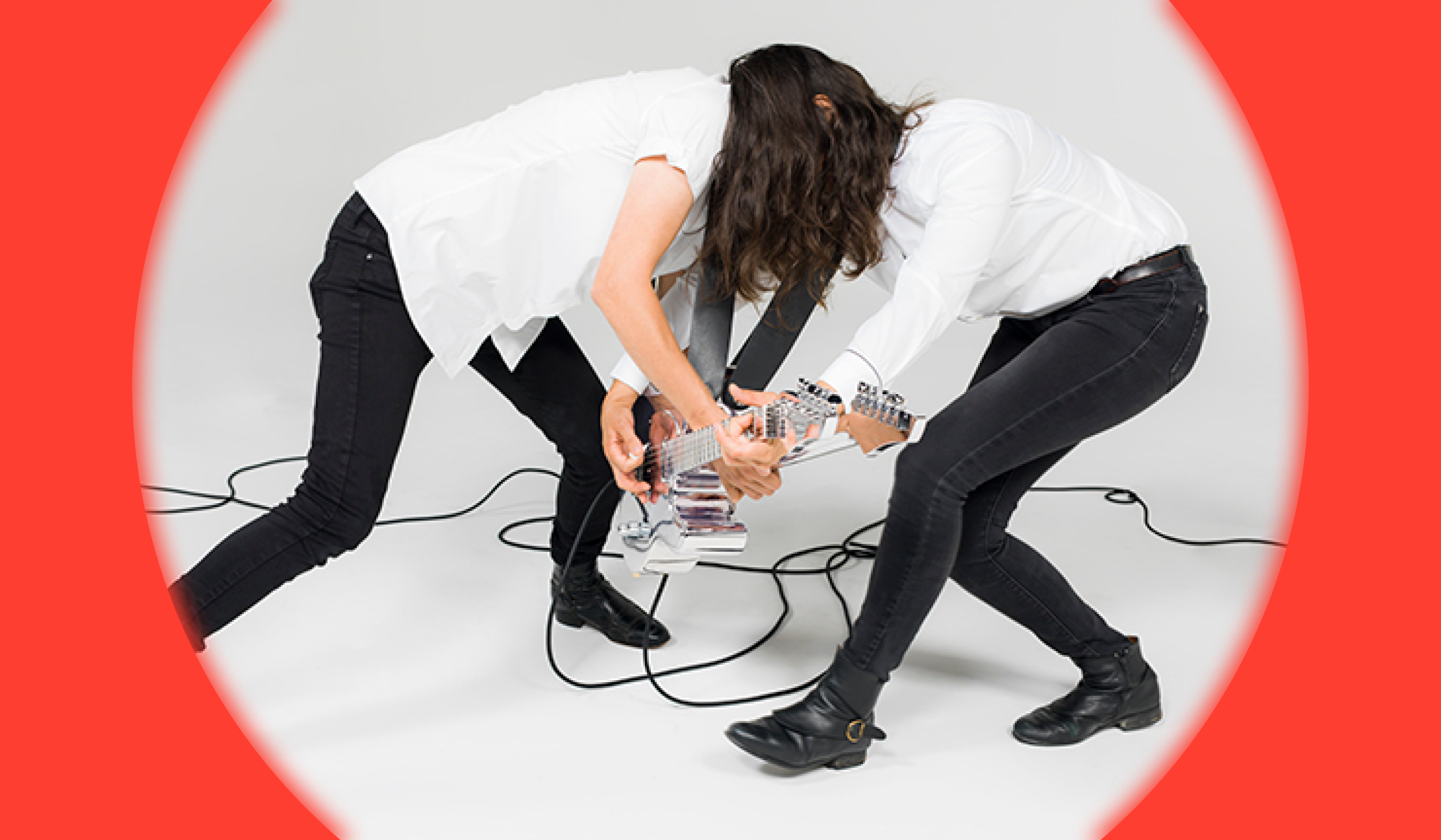 In Untitled (Double Face), two guitars are joined to form one instrument that has no back. The act of multiplying serves almost as a handicap, one that imposes new movement and sound. It now takes two people to activate this musical instrument. When played, the sculpture imposes a hyper-intimate relationship upon the musicians, who face one another, holding the guitar between them. Every movement is felt and heard, with their backs to the crowd.
Between sculpture and instrument, form and sound, Tsabar's work lingers on the intimate, sensual and corporeal potentials within this transitional state. Collaborating with local communities of female-identifying and gender non-conforming performers, Tsabar writes a new feminist and queer history of fluency.
This event is part of Before Tomorrow Live – a program of performance, talks, sound, and screenings as an extension of the anniversary exhibition Before Tomorrow – Astrup Fearnley Museet 30 Years.
Free and open for all.
---