Event
Jonas Ekeberg | Talk, Book Launch
19 Oct, 18:00 — 19:00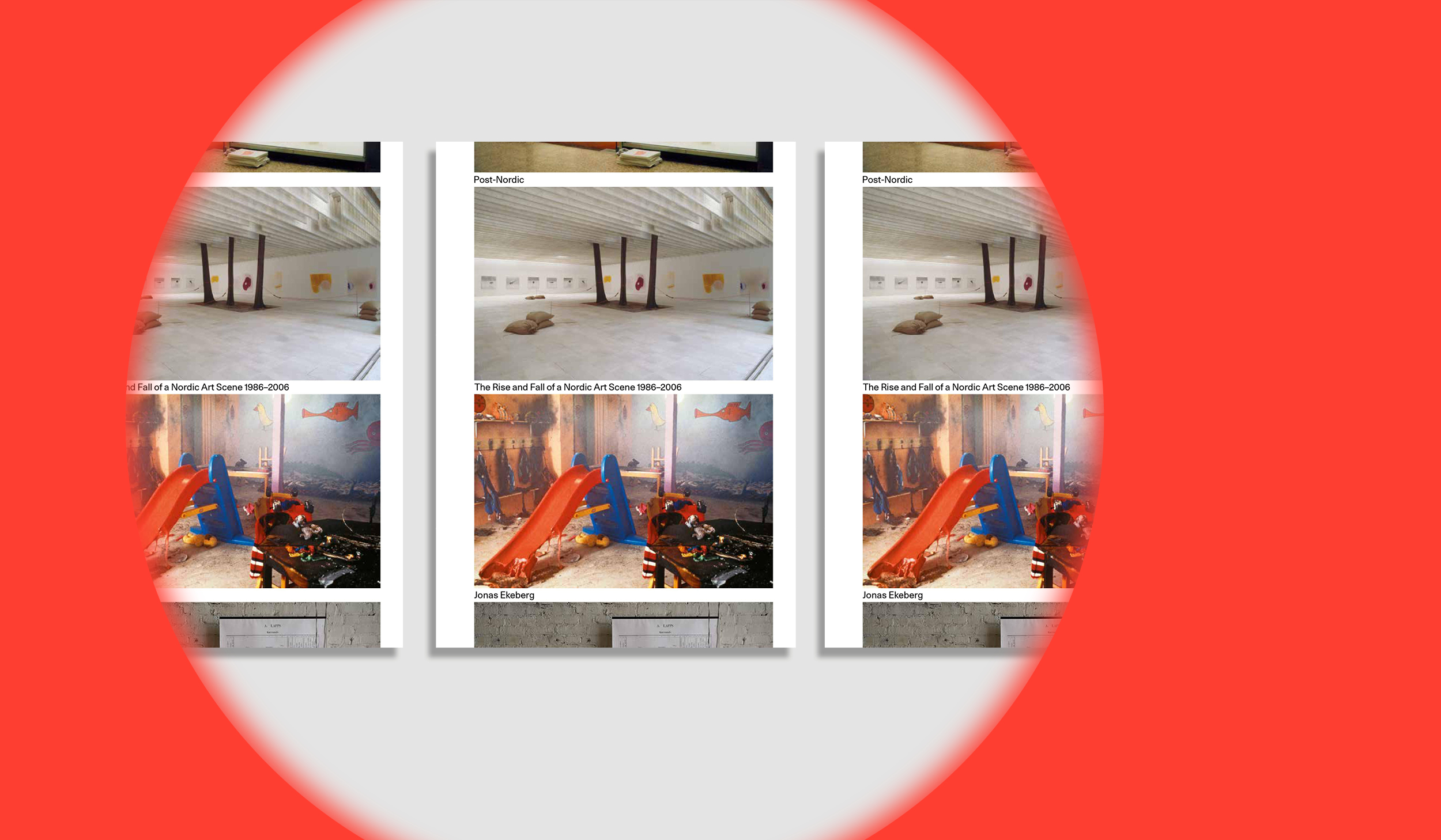 Post-Nordic—The Rise and Fall of a Nordic Art Scene 1986–2006
Talk by Jonas Ekeberg in conjunction with the launch of the English-language version of his publication Post-Nordic—the first extensive survey of Nordic art during the transition from postmodernism into what might be called "the period of contemporary art." In his lecture, Ekeberg will consider how Astrup Fearnley Museet and its exhibition Before Tomorrow, are connected to the Nordic art scene of the 1990s and early 2000s.
The e-book is now available at torpedobok.no
The talk will be conducted in English. Free and open for all.
An unusually nuanced, wide-ranging and well-argued overview of the changes in the Nordic art world from the 1970s to the present. – Tania Ørum in her review of Post-Nordic for kunstkritikk.no
Jonas Ekeberg (b. 1967) is a critic and curator based in Oslo. Trained as an artist, he has held central roles in the Norwegian and Nordic art world since the early 1990s and currently serves as the Senior Adviser of Visual Arts at Arts and Culture Norway. Between 2009 and 2019, he was Editor in Chief of the online journal Kunstkritikk—Nordic Art Review. He has served as the Director of Preus Museum in Horten (Norway's national museum for photography) and was the founding Director of Kunsthall Oslo. In 2000, he was Chief Curator for the second iteration of Momentum—Nordic Biennial of Contemporary Art.
This event is part of Before Tomorrow Live – a program of performance, talks, sound, and screenings as an extension of the anniversary exhibition Before Tomorrow—Astrup Fearnley Museet 30 Years.
Free and open for all.
---