Exhibition
Ignas Krunglevicius: POSSESSOR
02. Sep. 2022 – 09. Oct. 2022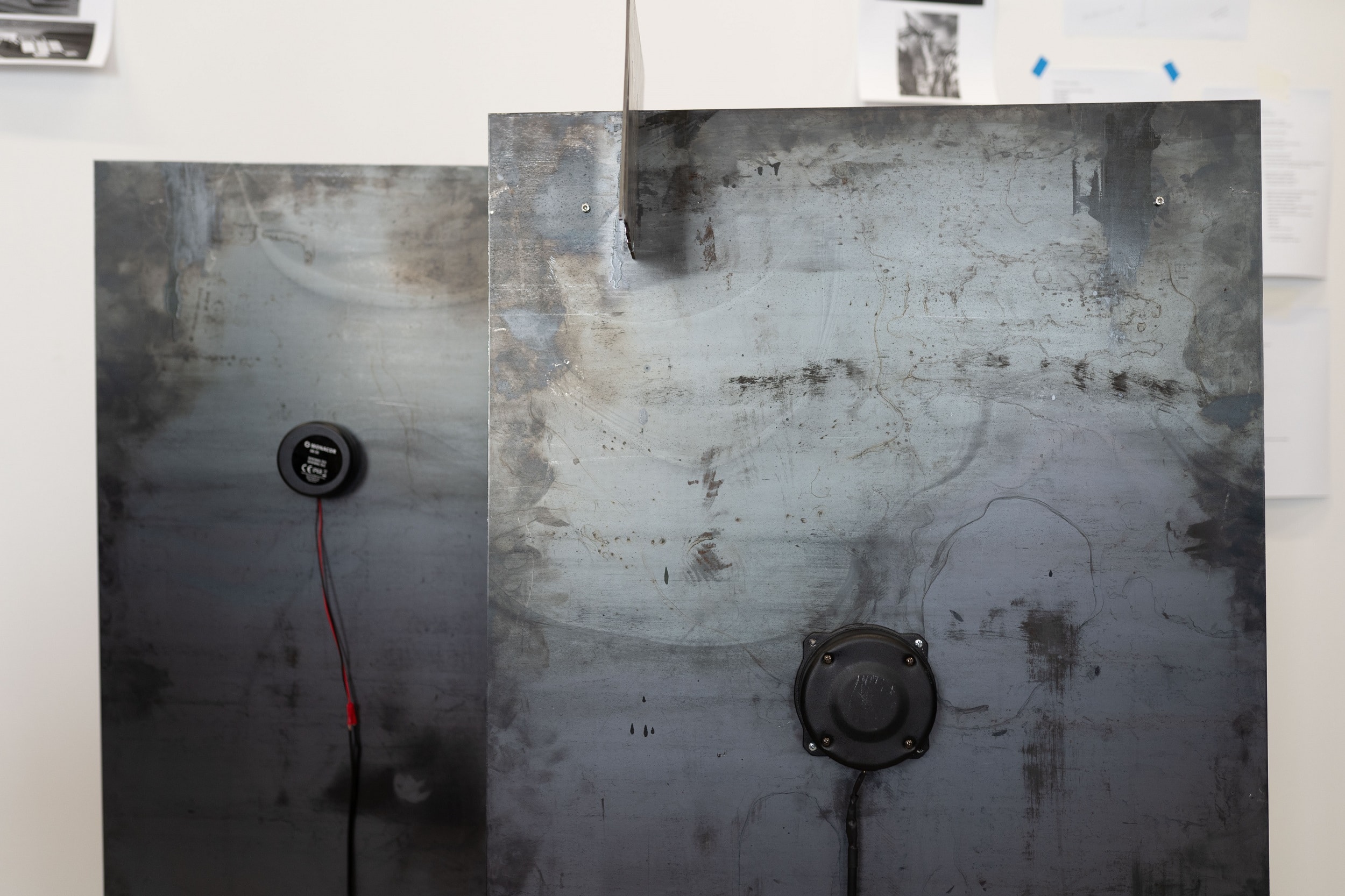 Astrup Fearnley Museet presents Ignas Krunglevicius' sound installation POSSESSOR (WP, 2022)
The installation POSSESSOR has two distinct parts, two sonic journeys: a long one with a subtle, somewhat schizophrenic assemblage of sound and a short one, intense, psychotic, and loud. Several steel structures resembling walls, volumes and abstract objects will be displayed. Each of the sculptures will host a set of sound-emitting devices, making the structures radiate the sound.
The sound artist Ignas Krunglevičius (b. 1979, Lithuania) lives and works in Oslo. His installations, videos, and sculptures often combine sound, and text, where he explores the intermix between the agency of power, economy, nature and existential realities generated by global technological development.
POSSESSOR is commissioned and produced by Astrup Fearnley Museet. Funded by Sparebankstiftelsen DNB Kunsten i Dag, in collaboration with Ultima.
---
related event:
---