Exhibition
Frank Benson – Works from the Astrup Fearnley Collection
01. Feb. 2019 – 24. Apr. 2019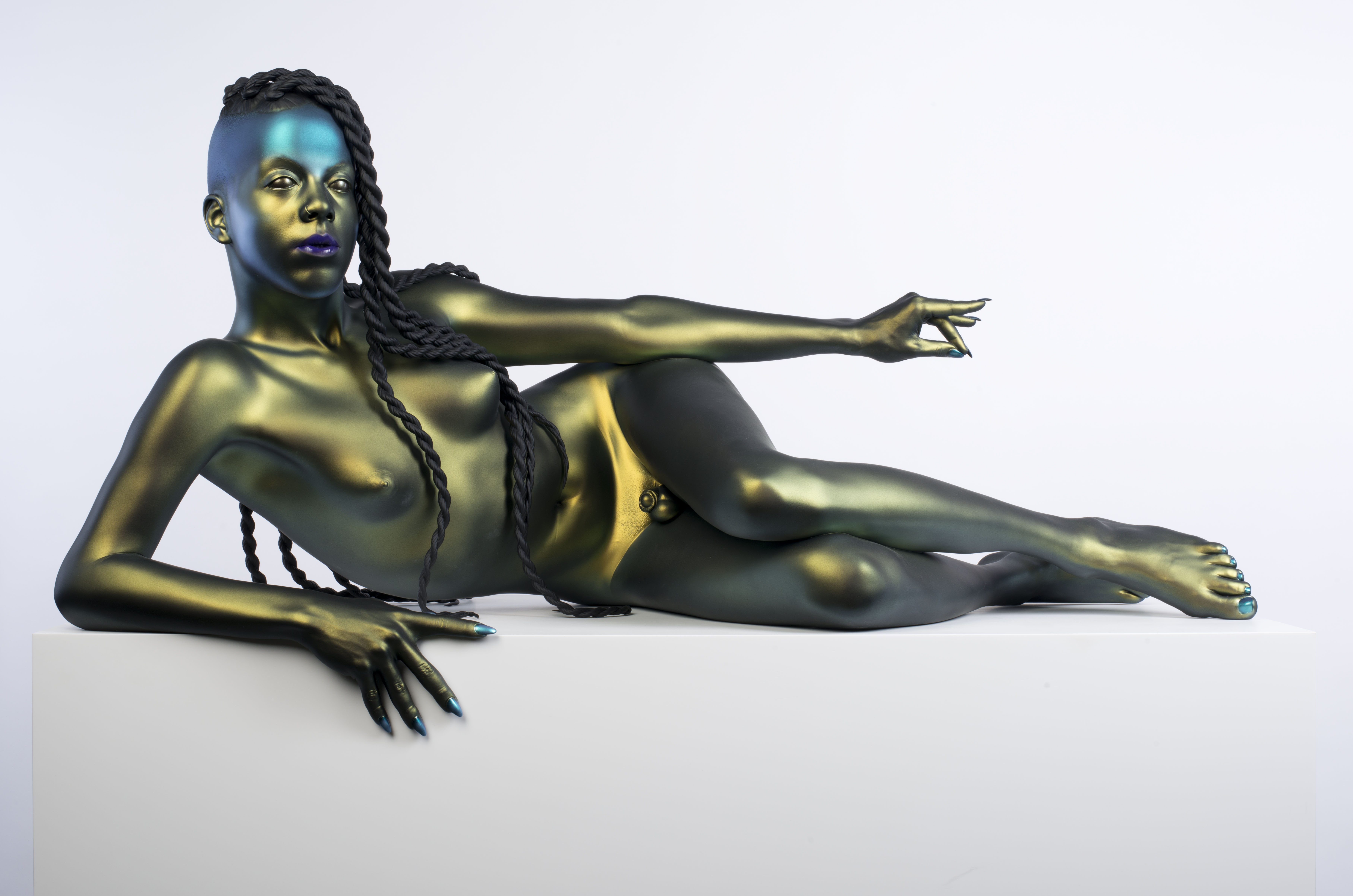 Frank Benson (b. 1976) is one of the most fascinating sculptors of his generation of American contemporary artists.
Through the years he has developed an important body of sculptures and photographs. However, it is not a large body, since the artist has a perfectionist, slow and meditative relationship with time within his creative processes.
Benson's early sculptures were smaller, composed of different elements that created narratives with a 'surrealistic' flair. Then came Human Statue (2005), a sculpture of a man pretending to be a statue. This hyperrealist work introduced a series of human-scale figurative sculptures on which he has been working for the last ten to fifteen years. Human Statue has an unnerving presence, due to the attitude and abstruse expression of the model. This is characteristic of the recent sculptures, where the models play an active role. In Human Statue (Jessie) (2011), the artist emphasises the gestural and physical qualities of the choreographer and dancer Jessie Gold. Human Statue(Juliana) (2015) is based on artist Juliana Huxtable's self-portraits, which go beyond realism. All these sculptures of human figures have a very strong and active relationship with the space surrounding them.
"All of the figurative sculptures I've made depict dynamic individuals from different disciplines who have specific traits and talents that I wish I possessed – so in a sense, I'm building my own Pantheon of people who I admire and respect."
– Frank Benson in conversation with Travis Diehl.
The aesthetic development in the appearance of Benson's figure sculptures is interesting to follow especially after he adopted 3D modelling programmes. This has given the figures a more constructed and distanced look and an 'écriture' that adds to the works a clear touch of originality and gives them a unique place within a long line of figurative sculptures in art history.
During the last fifteen years, Astrup Fearnley Museet has closely followed Benson's progress and production, and we have been able to include an important body of his works in our collection. The exhibition will for the first time show all of these works together and give a good insight to his artistic production.
Curator: Gunnar B. Kvaran
Exhibition catalogue: A mini catalogue with specially written texts is published in connection with the exhibition. Read an interview with Frank Benson by Los Angeles-based art writer Travis Diehl and an essay by Kelly Taxter, Benson's former gallerist and now curator at The Jewish Museum in New York.