Exhibition
#AlexIsrael
10. Jun. 2016 – 11. Sep. 2016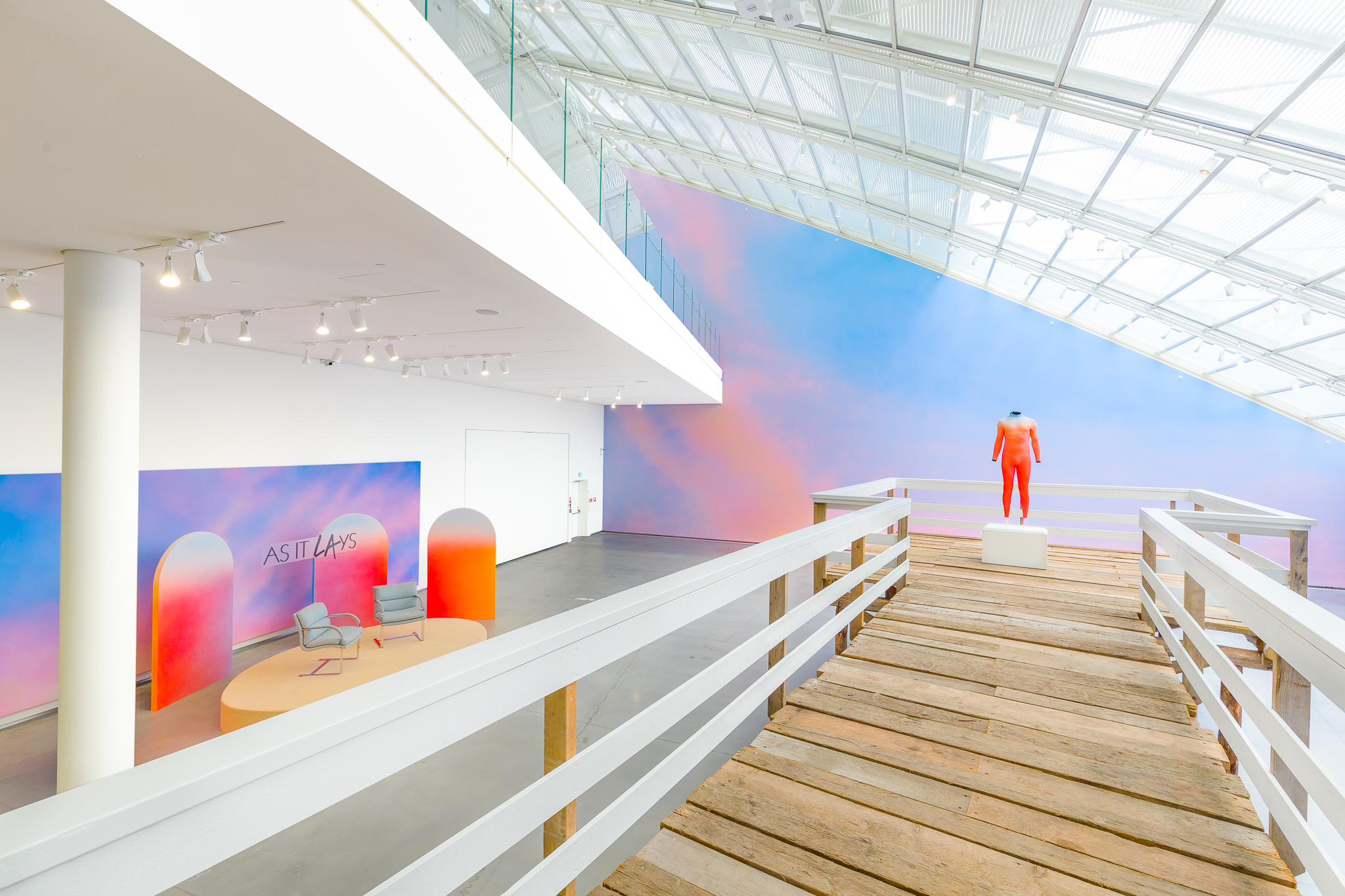 In recent years the American contemporary artist Alex Israel (b. 1982, Los Angeles, USA) has attracted considerable attention on the international art scene, for his paintings and sculptures and for his infamous interview show As It Lays.
Israel's art can be understood as emerging from his Los Angeles-based life, and it is often referred to as a portrait of LA. This Californian city, with its vibrant film, tech, media and pop culture, serves as source material, subject matter and muse for his art, in which he appropriates, transforms and comments on elements of the city's aesthetic and spirit.
In his newest exhibition, #AlexIsrael, the artist paints a portrait of Los Angeles that confronts the representations and clichés of the city's history, mixing homage and parody, the codes of the international art world with those of advertising and Hollywood's factory of quintessential dreams and myths, whose impact extends well beyond Los Angeles. Alex Israel subtly blends images of LA with the magic effects of Hollywood's film industry through a system of reminders, overlaps and links. His appealing works circle around such themes as the film industry, celebrity culture and the American dream, and their mechanisms are both embraced as well as exposed in all their ambiguity. With his striking and original visual language and multifaceted artistic practice, Israel makes new connections between the city of Los Angeles, art history and the cultural productions of LA of both past and present.
In #AlexIsrael the beach life of Los Angeles is brought into Astrup Fearnley Museet by large-scale sky murals and a monumental life-size pier that extends out into the exhibition space of the main hall. These site specific works set the stage for other narratives: a series of works based on wetsuits and wetsuit-accessories, painted palm trees, self-portraits, profile paintings of the artist superimposed with images of Los Angeles, enlarged lens sculptures originating from his sunglasses and text paintings, inspired by billboards, created in collaboration with author Bret Easton Ellis. The exhibition also includes Israel's early video work like Rough Winds (2010), his talk show As It Lays and the premier of a trailer from his new movie SPF-18 (2016). The overall effect is like a gigantic 3D postcard from LA.
Curators: Gunnar B. Kvaran and Therese Möllenhoff
---
Images from the exhibition: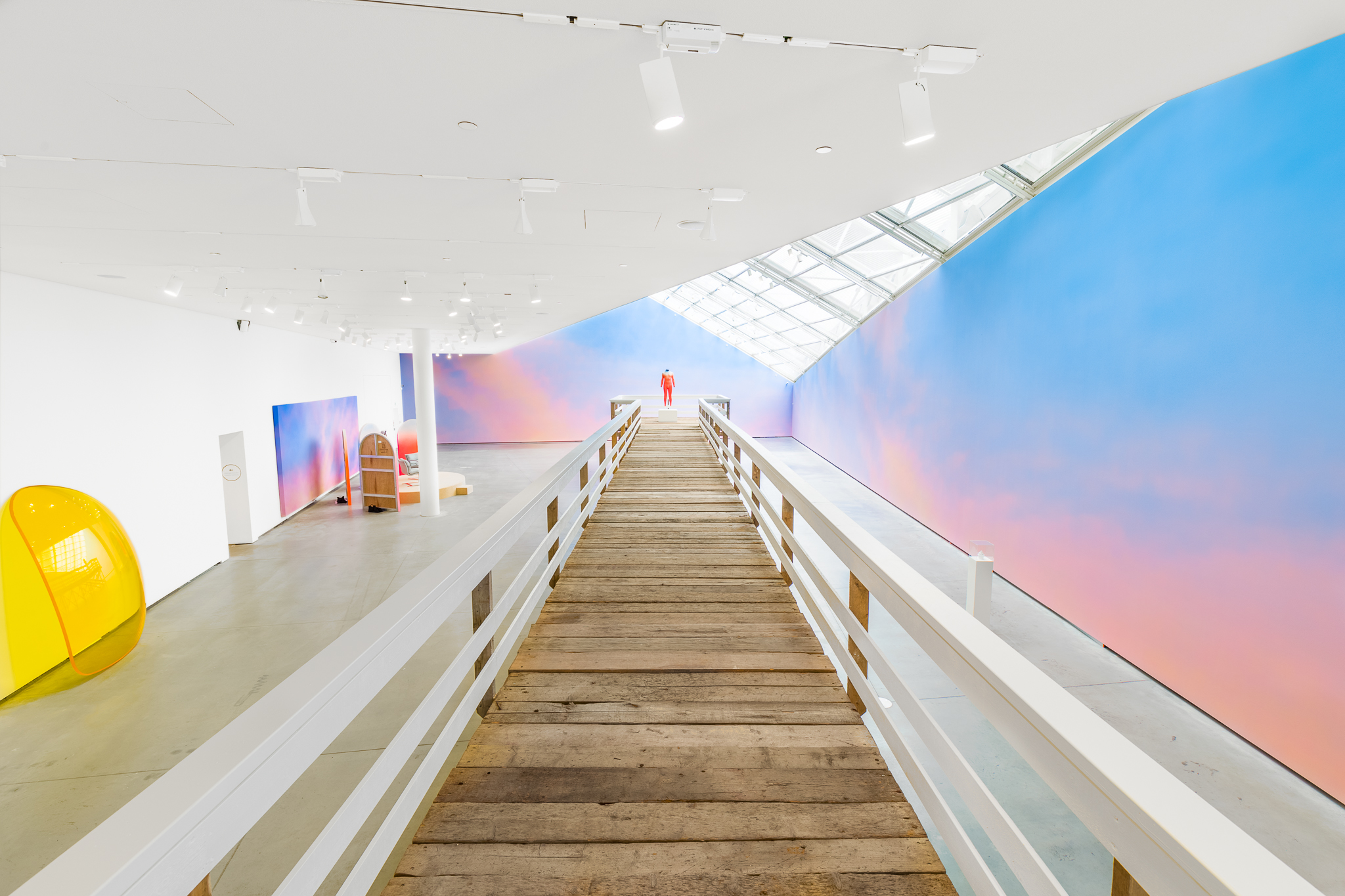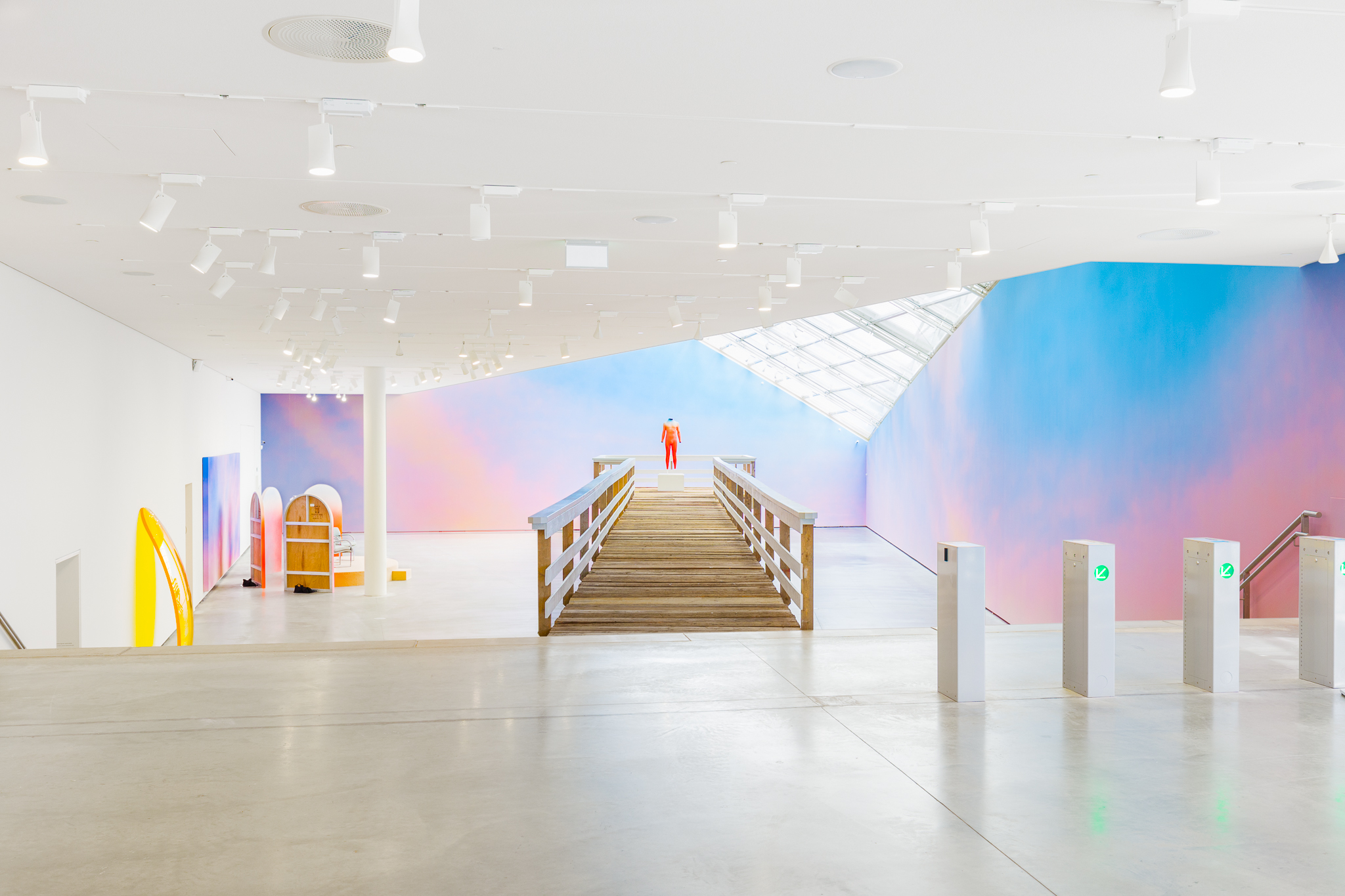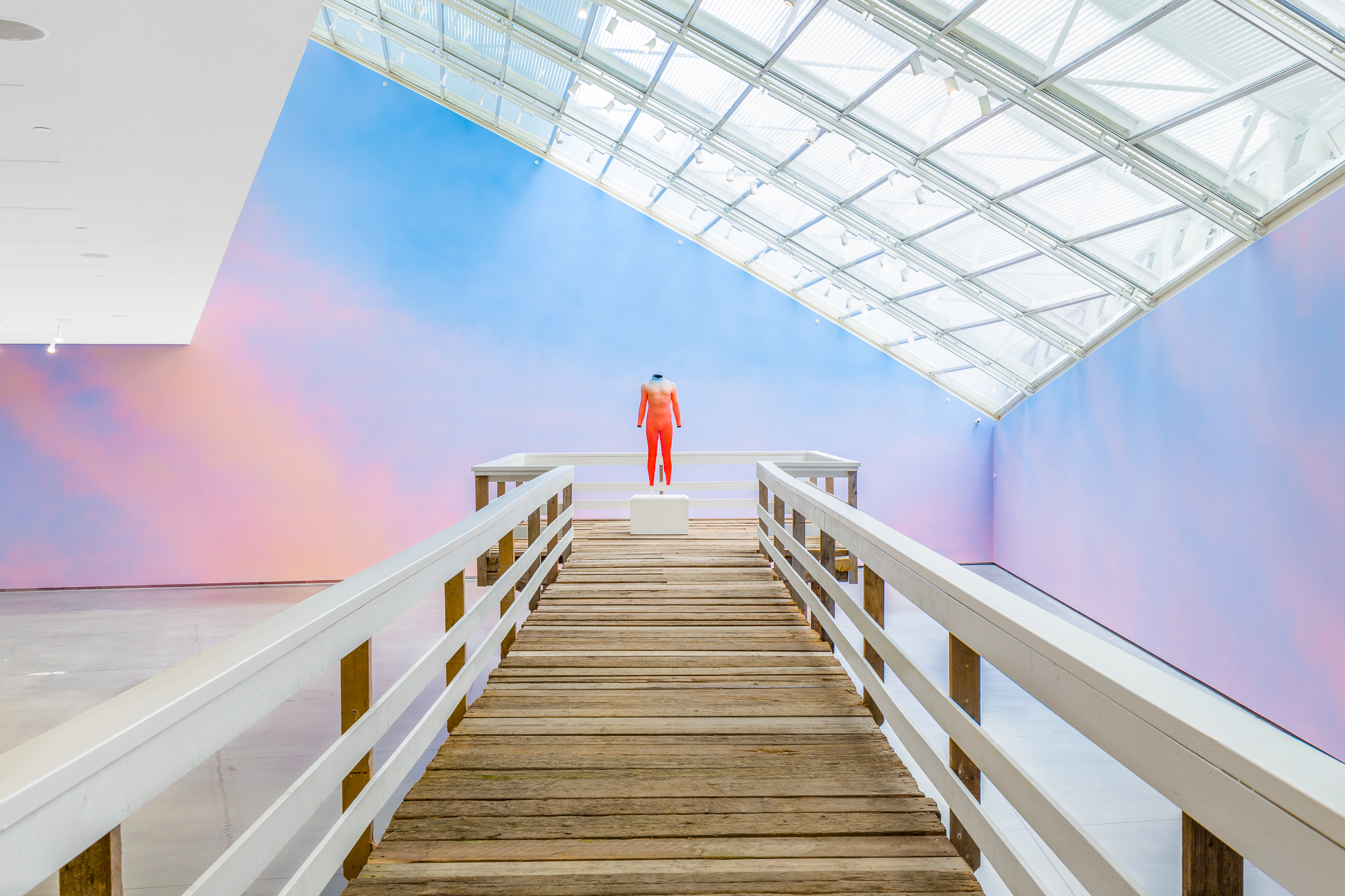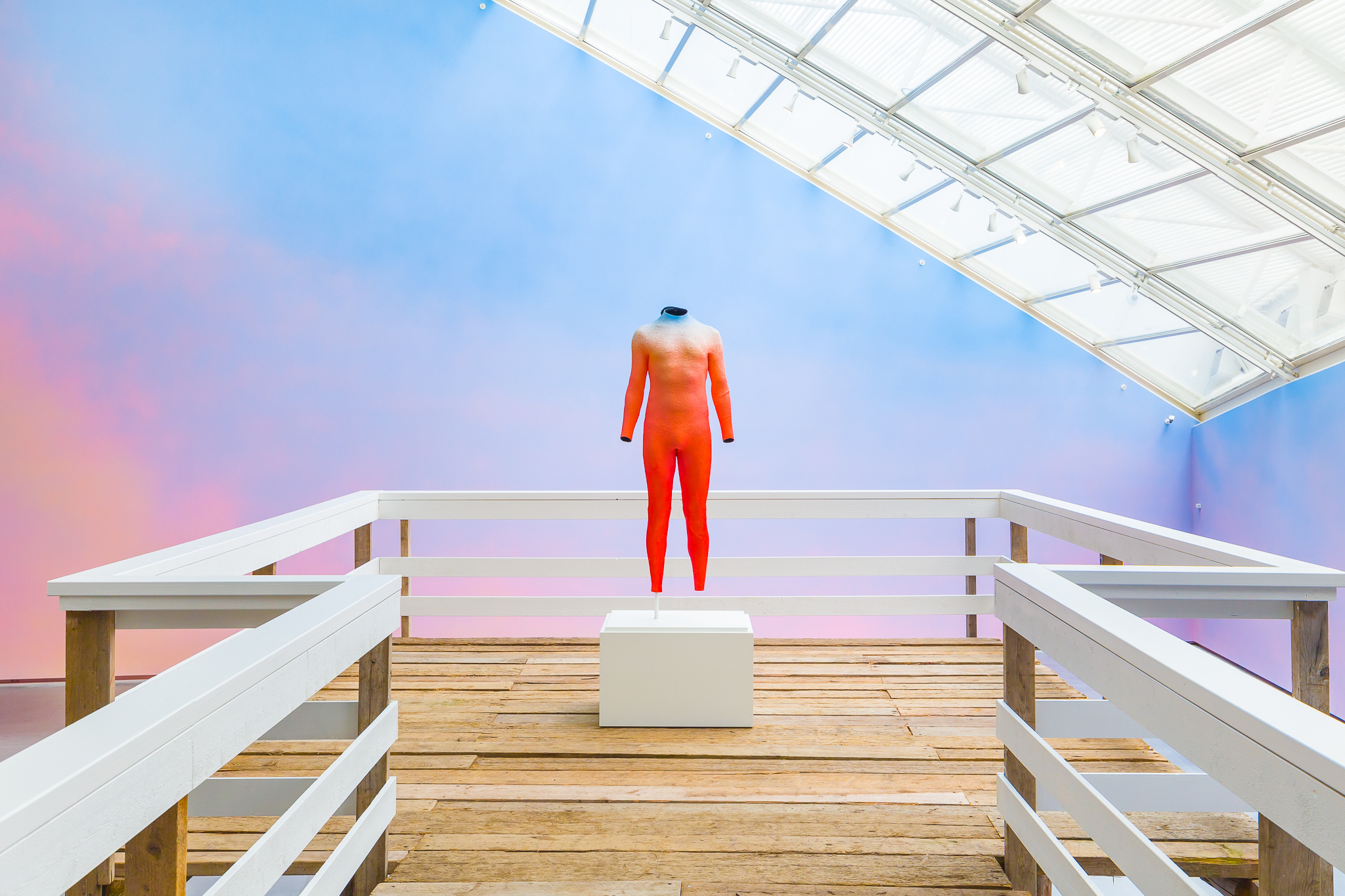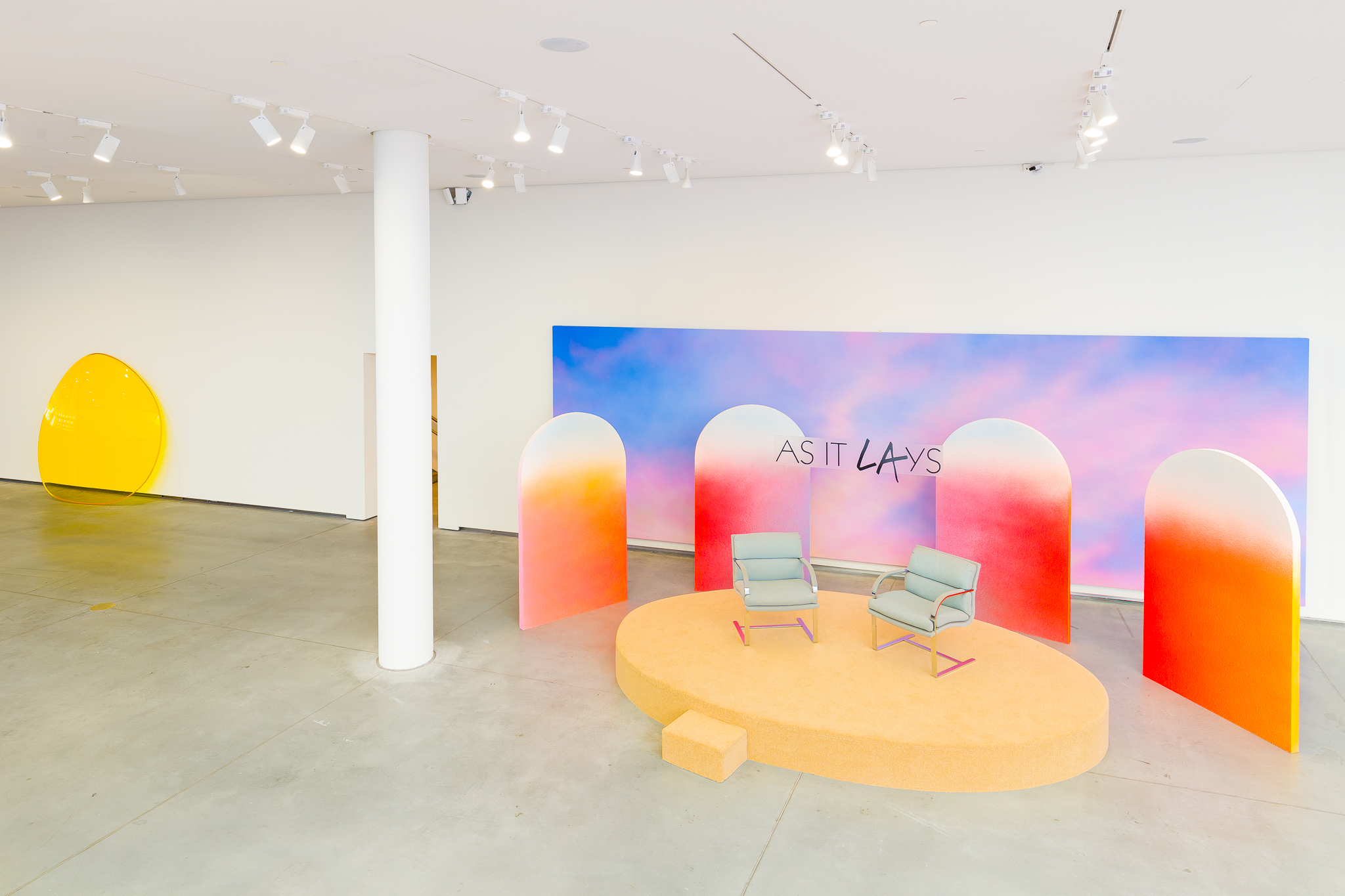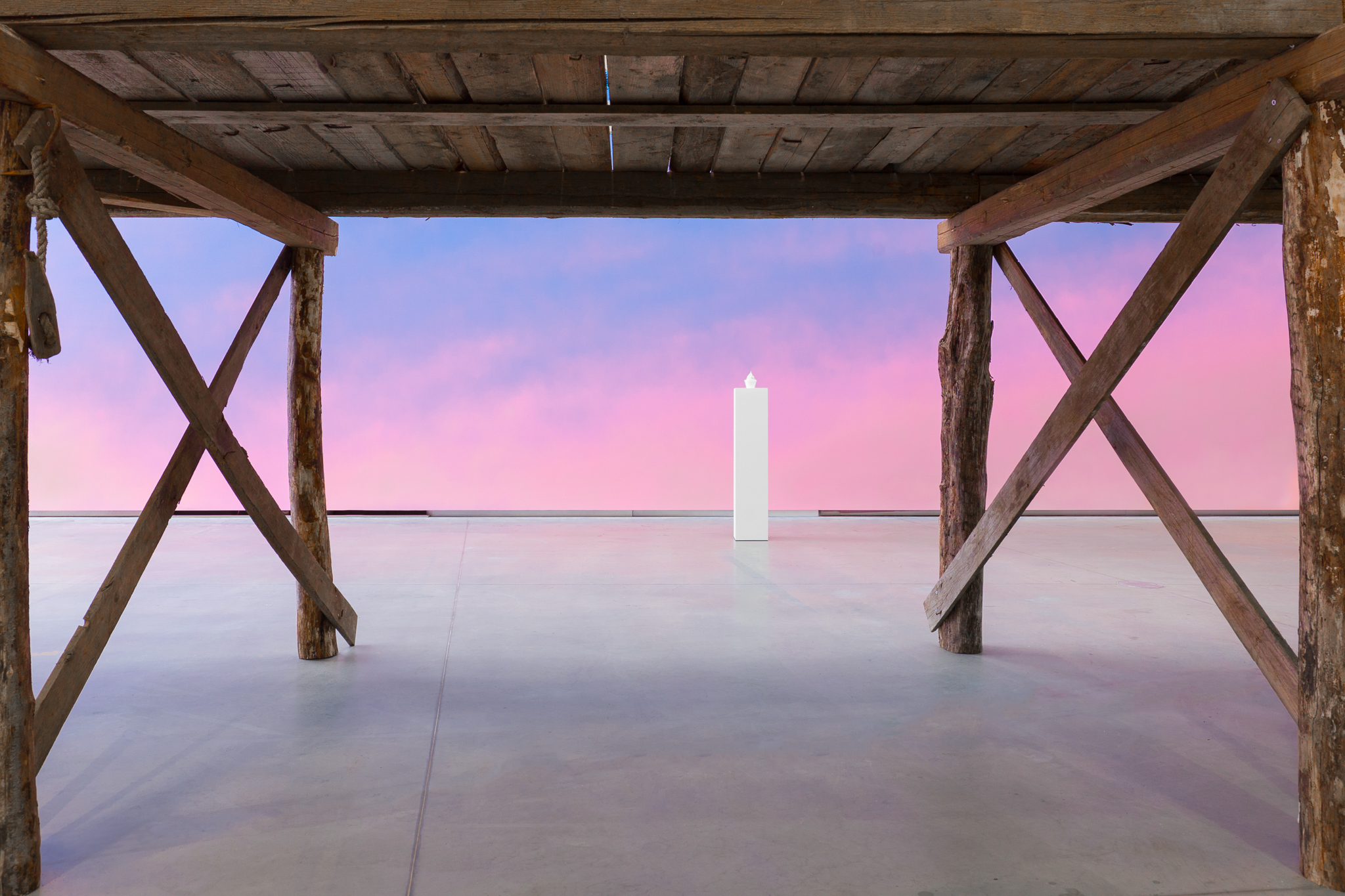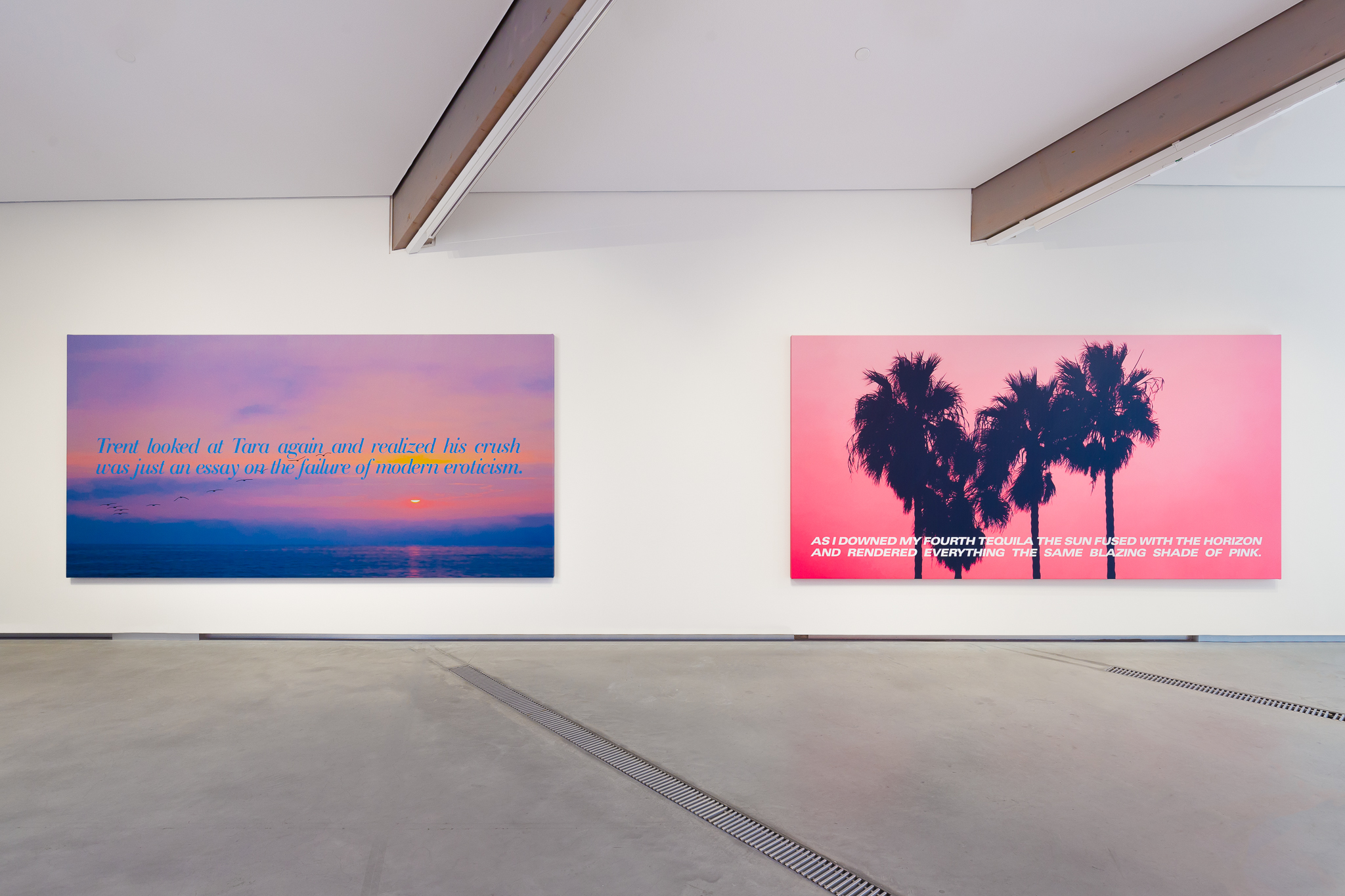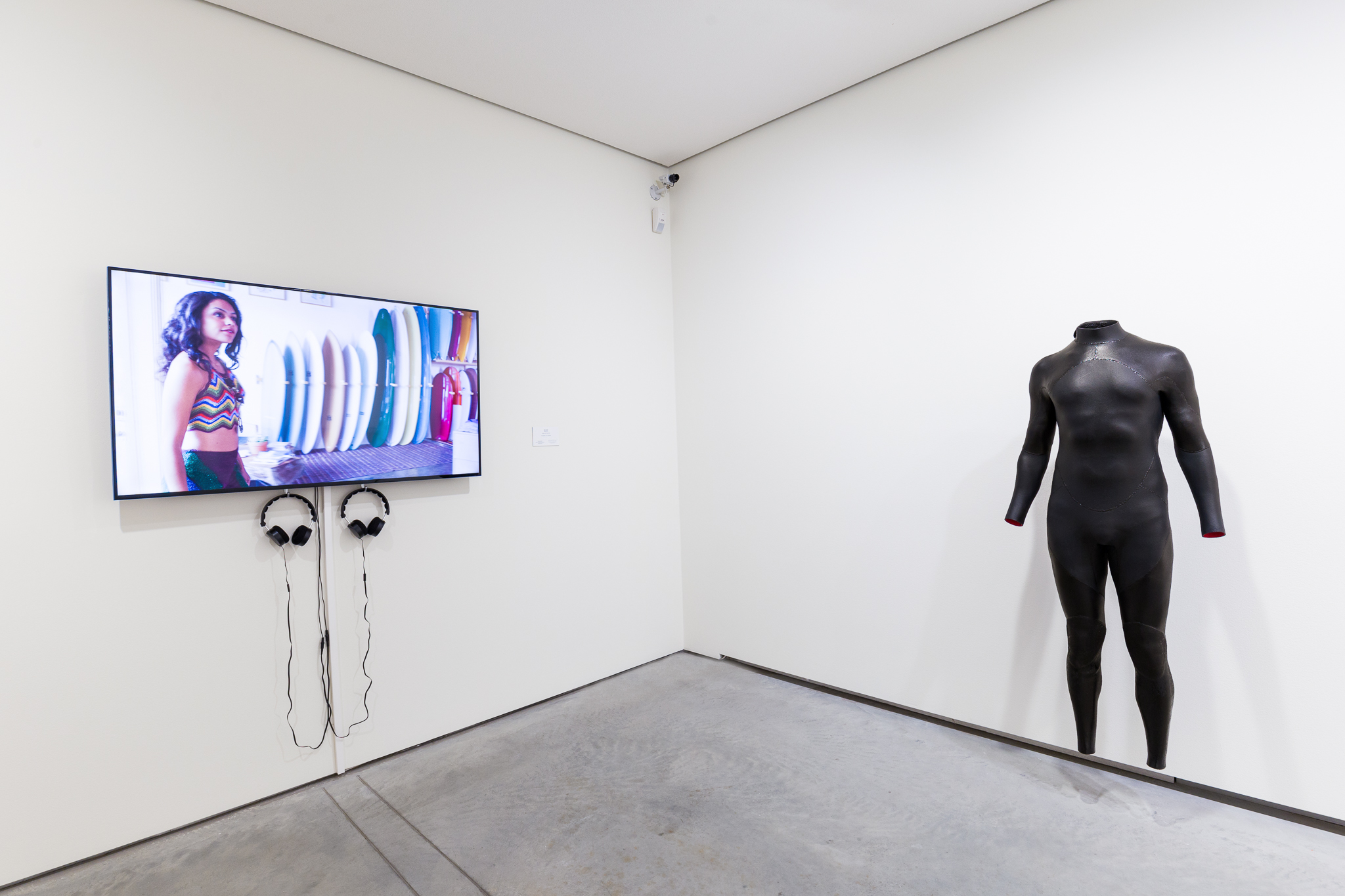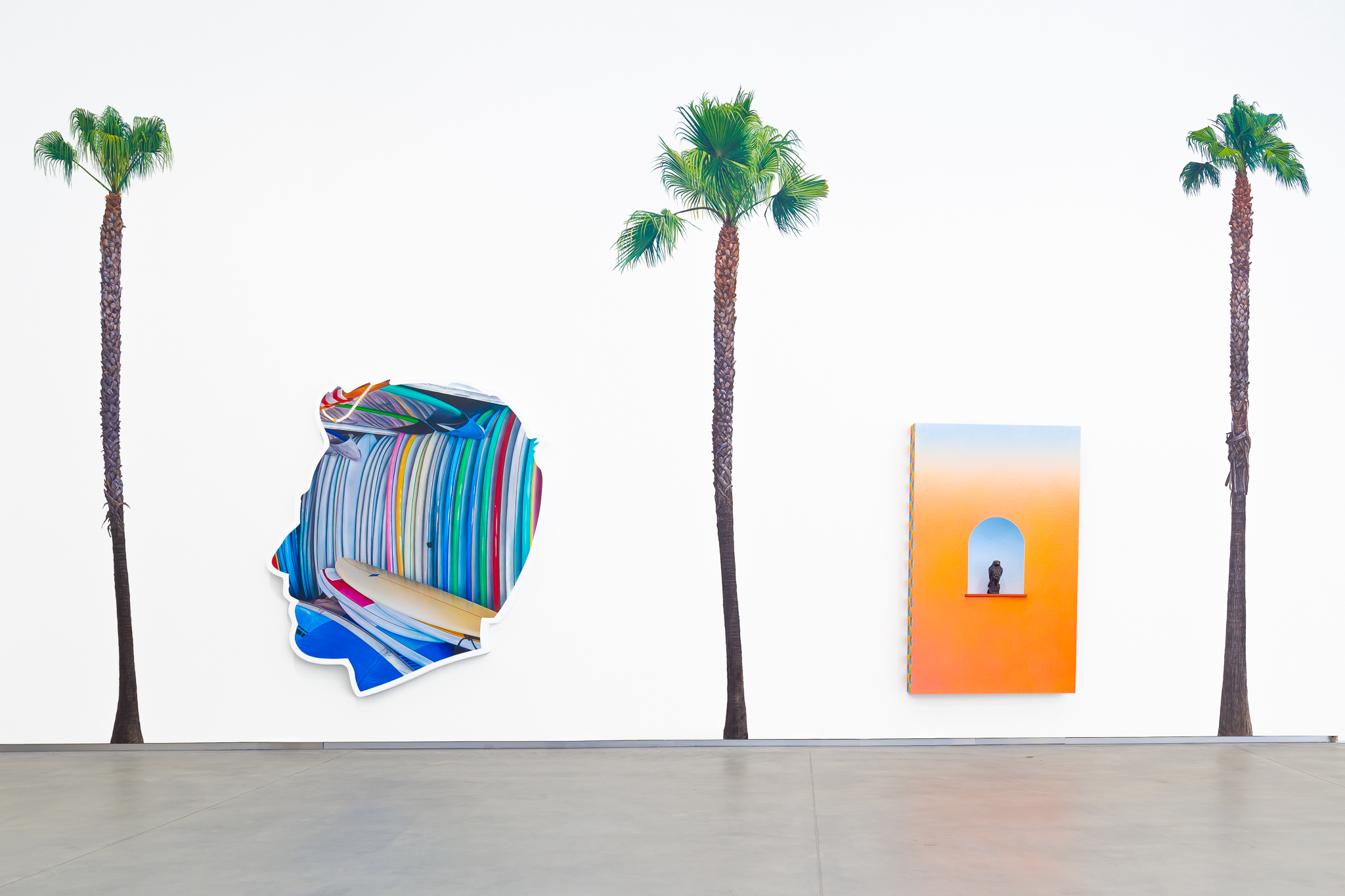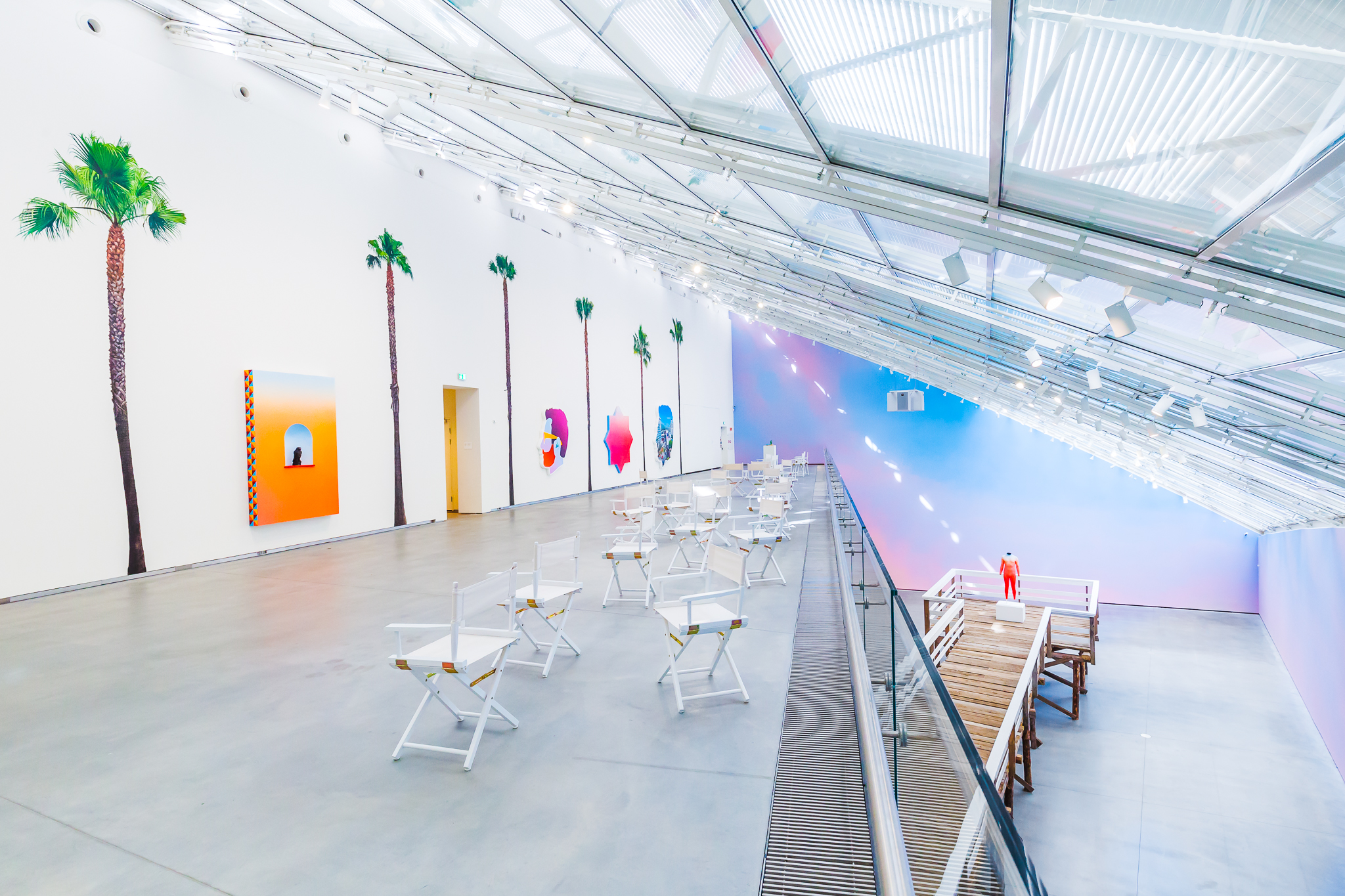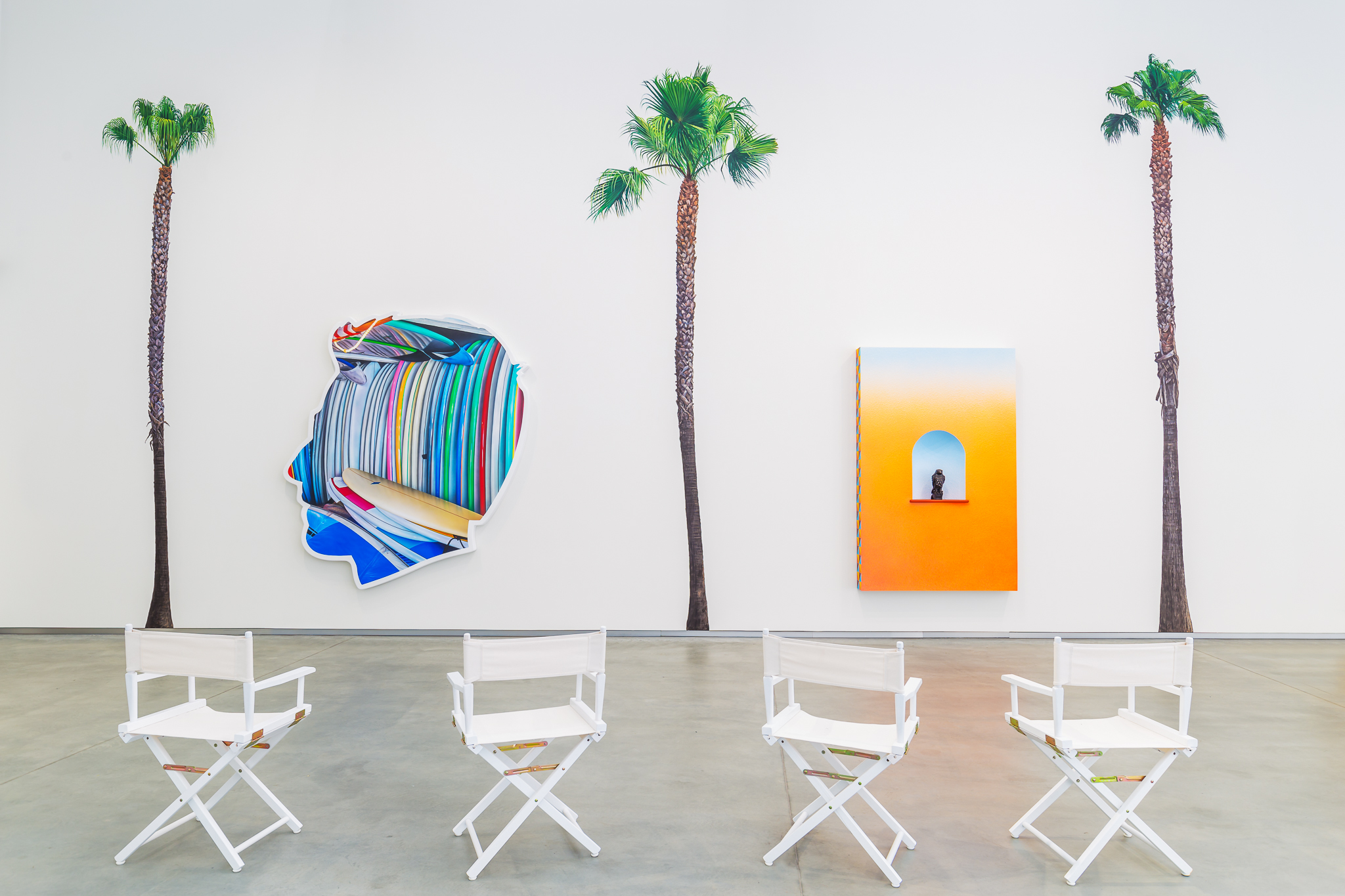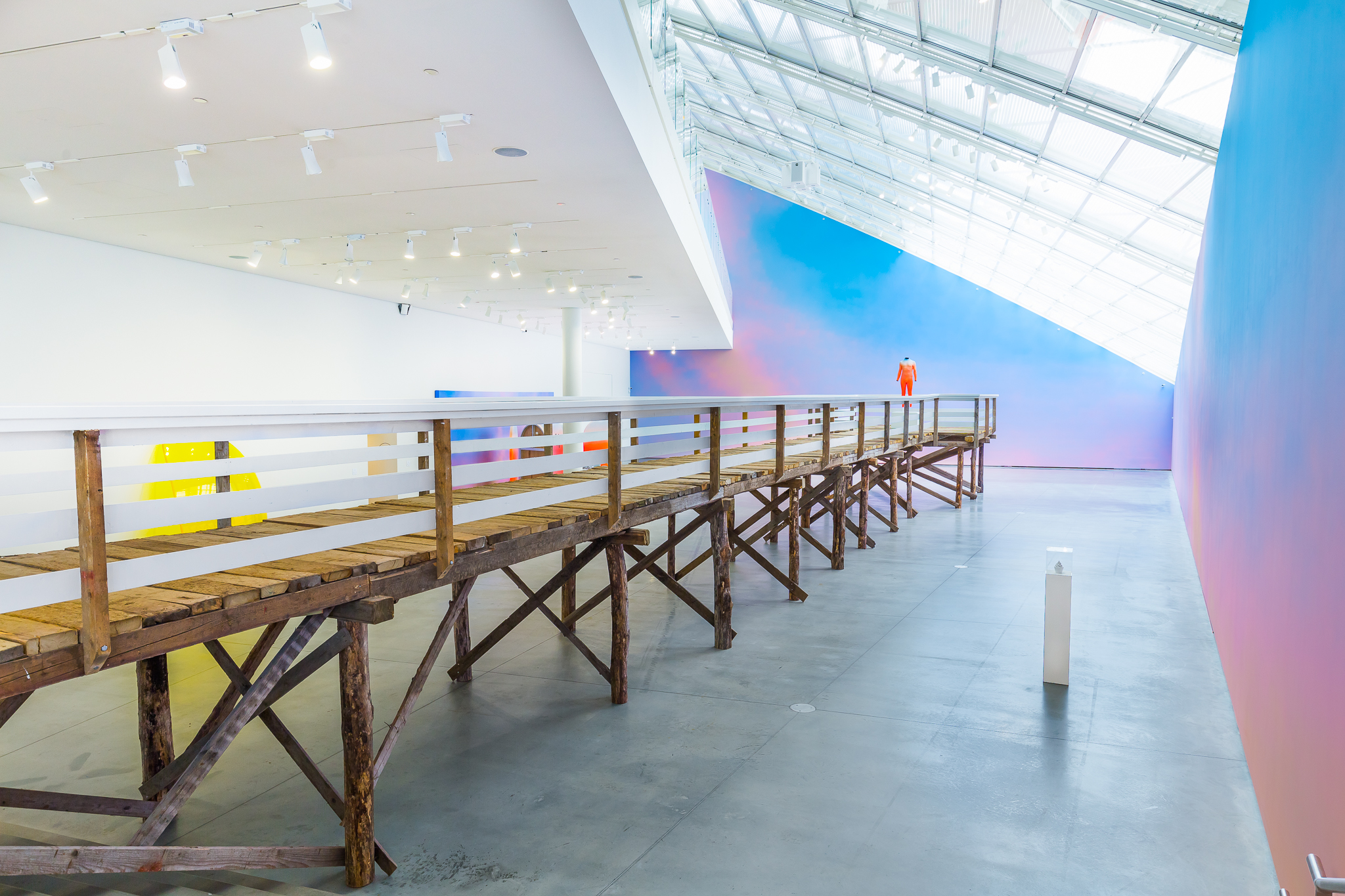 ---