Event
Timotheus Vermeulen on Abbas og Abou-Rahme | Lecture
23 Mar, 18:00 — 19:00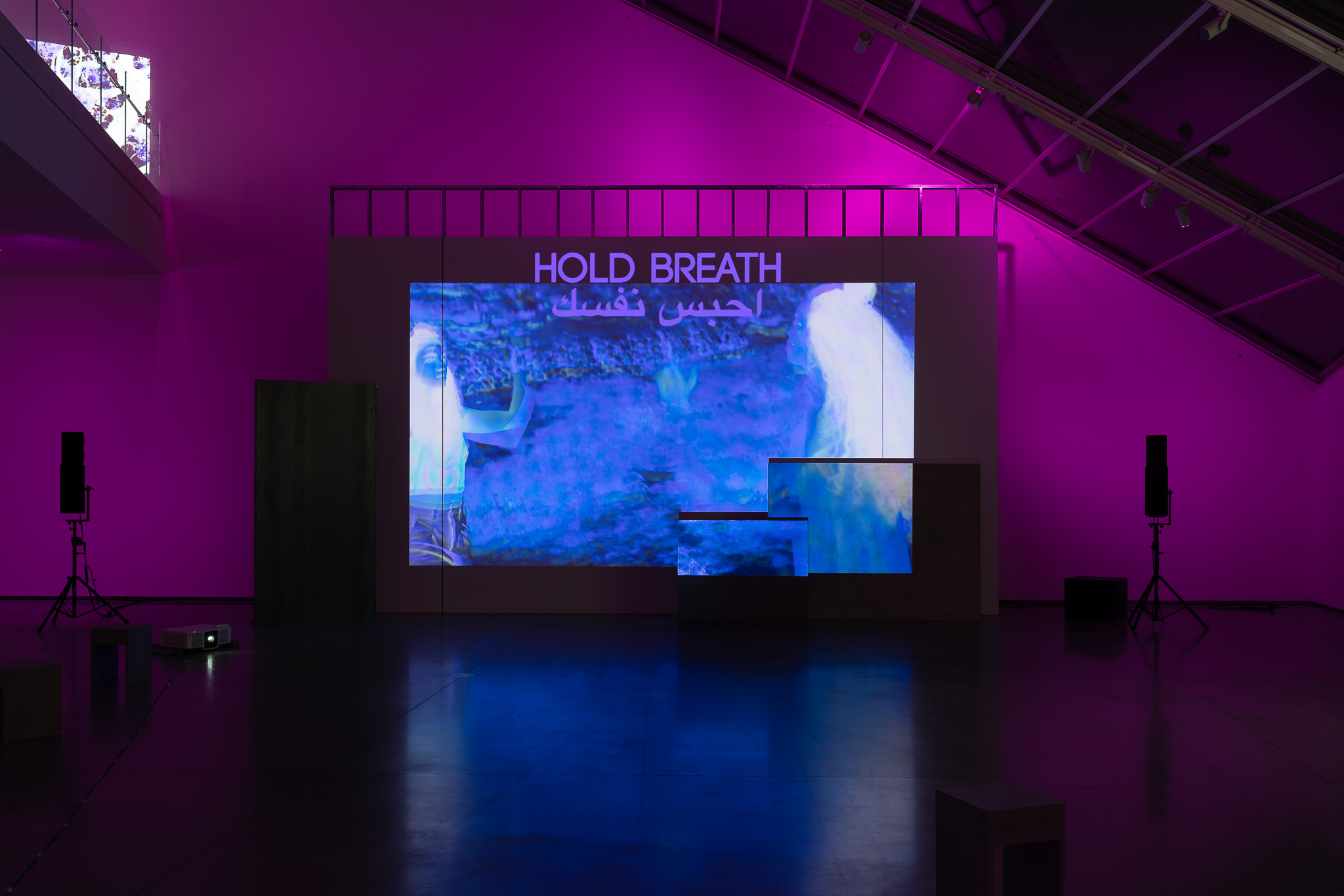 Welcome to this lecture by Timotheus Vermeulen on Basel Abbas and Ruanne Abou-Rahme.  
The lecture takes place on the occasion of the current exhibition An echo buried deep deep down but calling still by Basel Abbas and Ruanne Abou-Rahme. The duo are known for their research-based work in video, performance, installation, and writing. Central to their practice is an ongoing concern of how communities not only endure the consequences of oppressive political systems, but also create potential within this context.
Basel Abbas (b. 1983, Cyprus) and Ruanne Abou-Rahme (b. 1983, United States) live and work in Ramallah, Palestine, and in New York. When meeting and studying in the UK in the 2000s the London music scene became an important influence on their work. This presentation brings together key works produced over the past fifteen years and is the first museum exhibition to survey the breadth of their work.
Timotheus Vermeulen is Professor in Media, Culture and Society at the University of Oslo. He is co-founder of the webzine Notes on Metamodernism and has published widely on cultural and aesthetic theory, close textual analysis of film and television, and contemporary art, both academically and in a popular context. His research has been translated into over ten languages and has been cited around the globe, including popular media such as the New York Times, Die Zeit, Haaretz, Times Literary Supplement, De Groene Amsterdammer, Klassekampen, Adbusters, Art News, Flashart, Scenario, Salon, Log and TANK and in 2013 his collaborative research with Robin van den Akker and Alison Gibbons inspired a special issue of The American Book Review.
Free and open for all. 

The exhibition will be kept open after the talk until 19:30.