Exhibition
Basel Abbas / Ruanne Abou-Rahme
10. Mar. 2023 – 28. May. 2023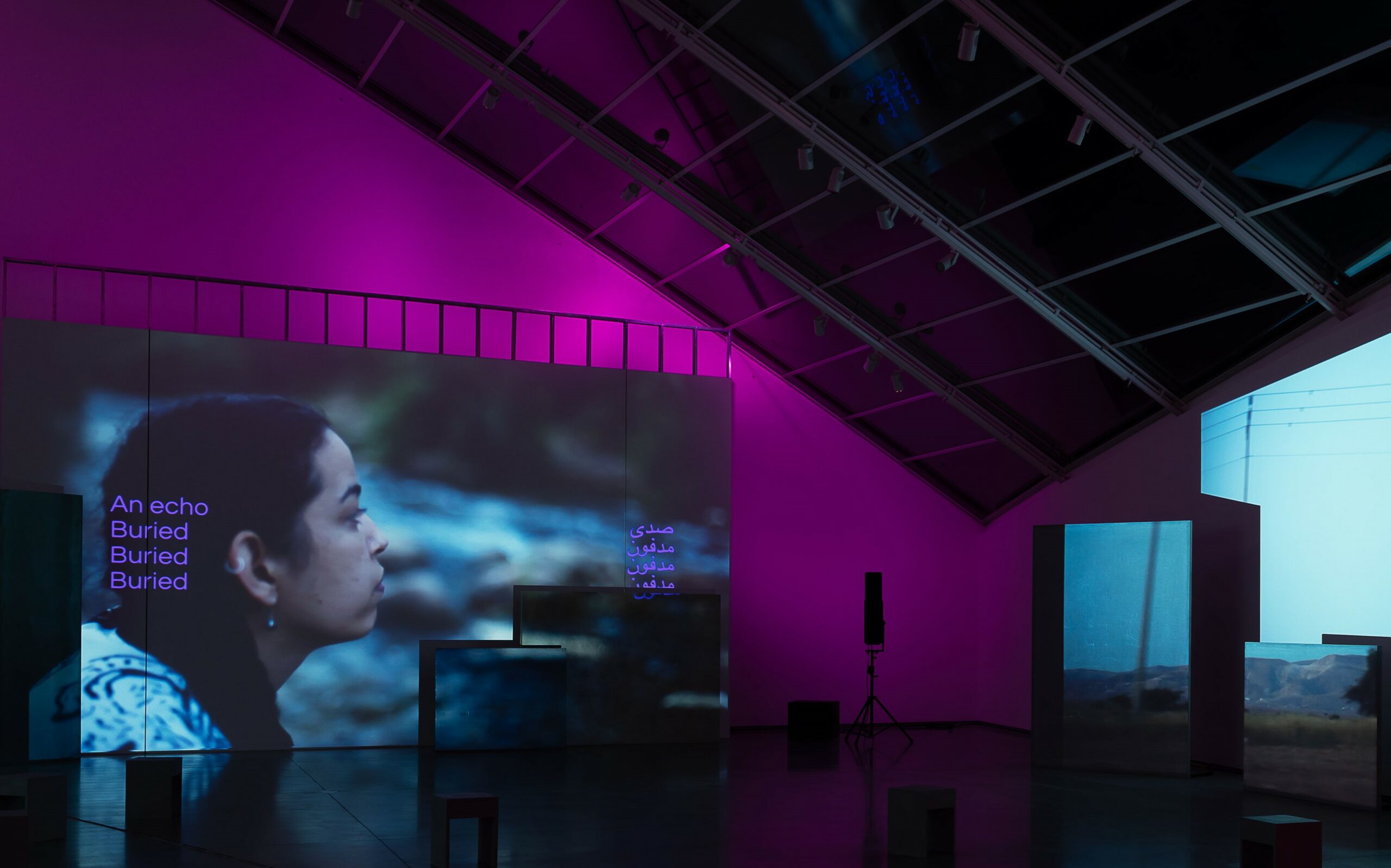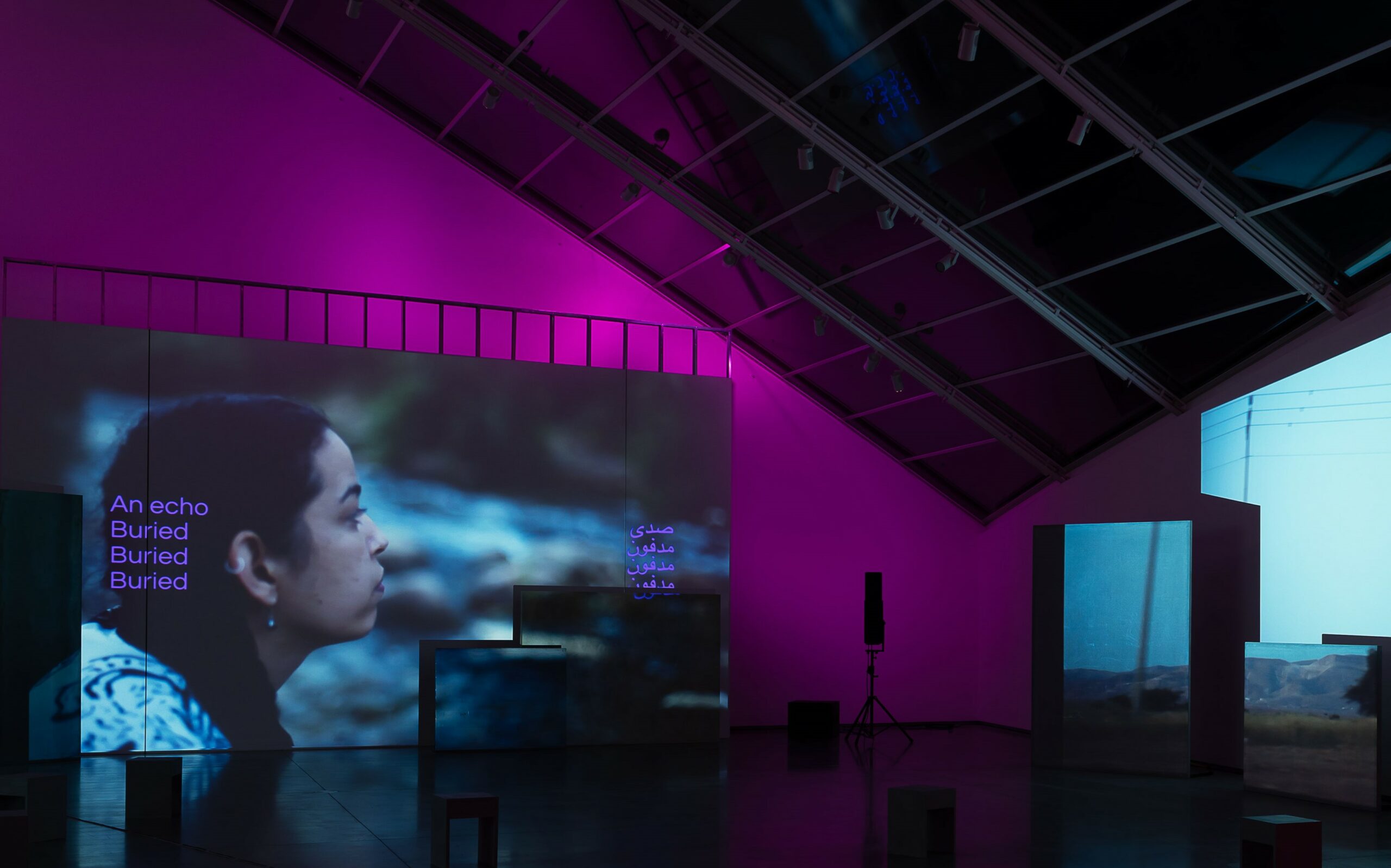 An echo buried deep deep down but calling still 
Basel Abbas and Ruanne Abou-Rahme: An echo buried deep deep down but calling still brings together key works jointly produced by the artists since they began collaborating in ​​​​2007 and is the first museum exhibition to survey their practice. It provides an opportunity to understand the breadth of their work—how it has developed over the last decade and a half across a range of mediums, including video, sound, installation and performance—while highlighting their contributions to the poetics of resistance, and the political as well as creative possibilities of the fragmentary.
Central to their practice is an ongoing concern of how communities not only endure the consequences of oppressive political systems, but also create potential within this context. Drawing upon a wide array of sources, from American feminist poet Adrienne Rich to Chilean writer Roberto Bolaño, they use the conditions of exclusion and brutality—an experience shared by many Palestinians—as tools for creating counternarratives that move beyond a politics of repair.
These politics are revealed through subject matter and can also be detected through the form that their work takes. Learning from the sampling techniques prevalent in London's Drum and Bass scene of the 1990s, Abbas and Abou-Rahme's soundtracks feature archival material alongside electronic tracks. The layering of these audio materials, sampled and self-authored, result in a soundscape formed from a plurality of sources. In a parallel fashion, the videos that the artists create for installations, are often projected onto multiple, irregular surfaces, creating an immersive experience that does not cohere around a singular perspective, but instead offers multiple viewpoints simultaneously.
The friction created by assembling these different mediums in this way and collaborating across art forms, suggests a tension between a desire to fix a fugitive digital archive, if only momentarily, while retaining an openness that allows new social and aesthetic possibilities to emerge. This exciting strand of their practice will be explored further through a performance programme coinciding with the exhibition.
Basel Abbas (born 1983, Cyprus) and Ruanne Abou-Rahme (born 1983, USA) live and work between Ramallah, Palestine and New York. They studied in the UK in the 2000s, where they met and started their collaboration. Their work has been featured in major biennials and museums internationally and in 2022, May amnesia never kiss us on the mouth (2013 – ongoing) was displayed at the Museum of Modern Art, USA.
Curated by Solveig Øvstebø
---
from our youtube channel:
Review:
images from the exhibition: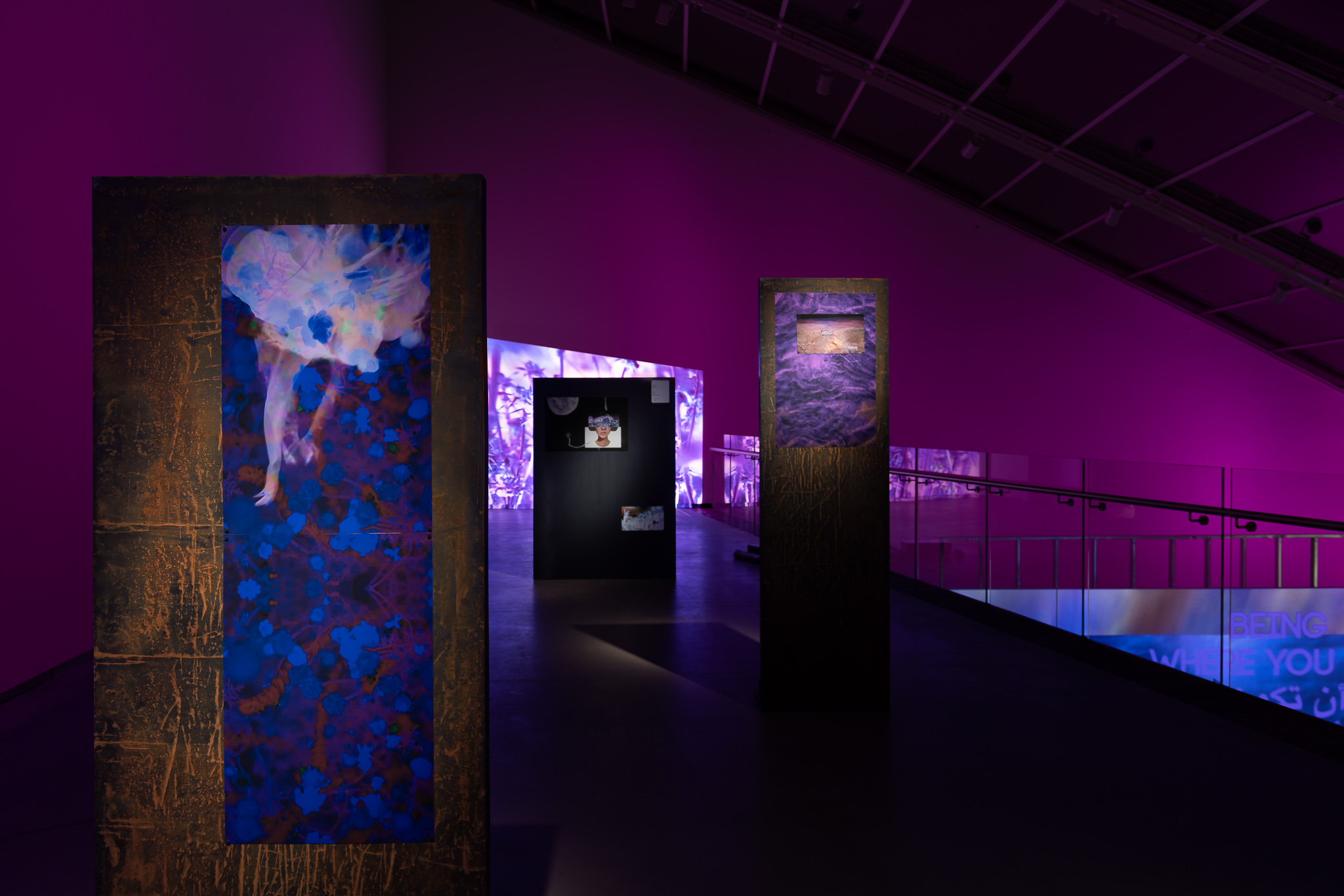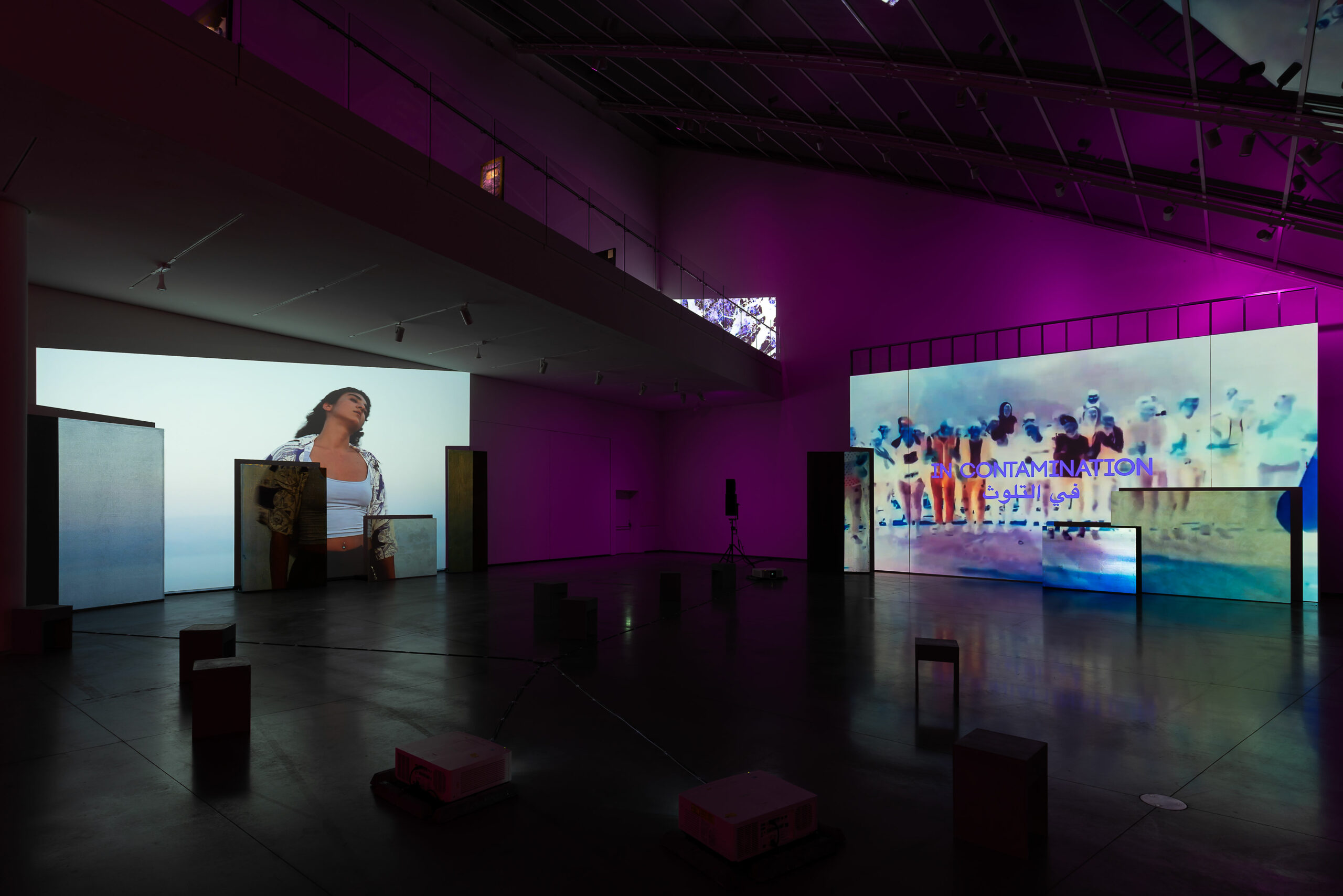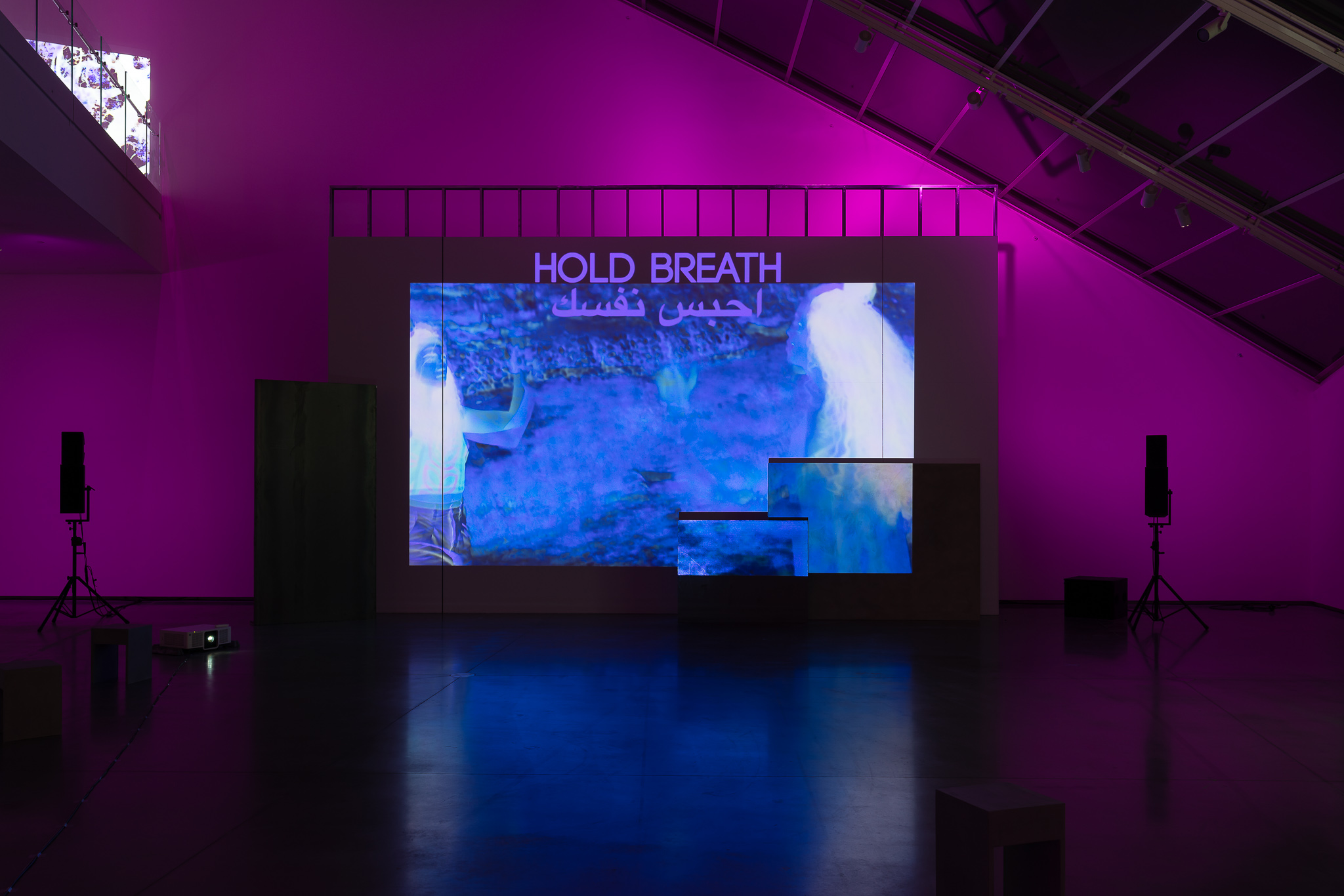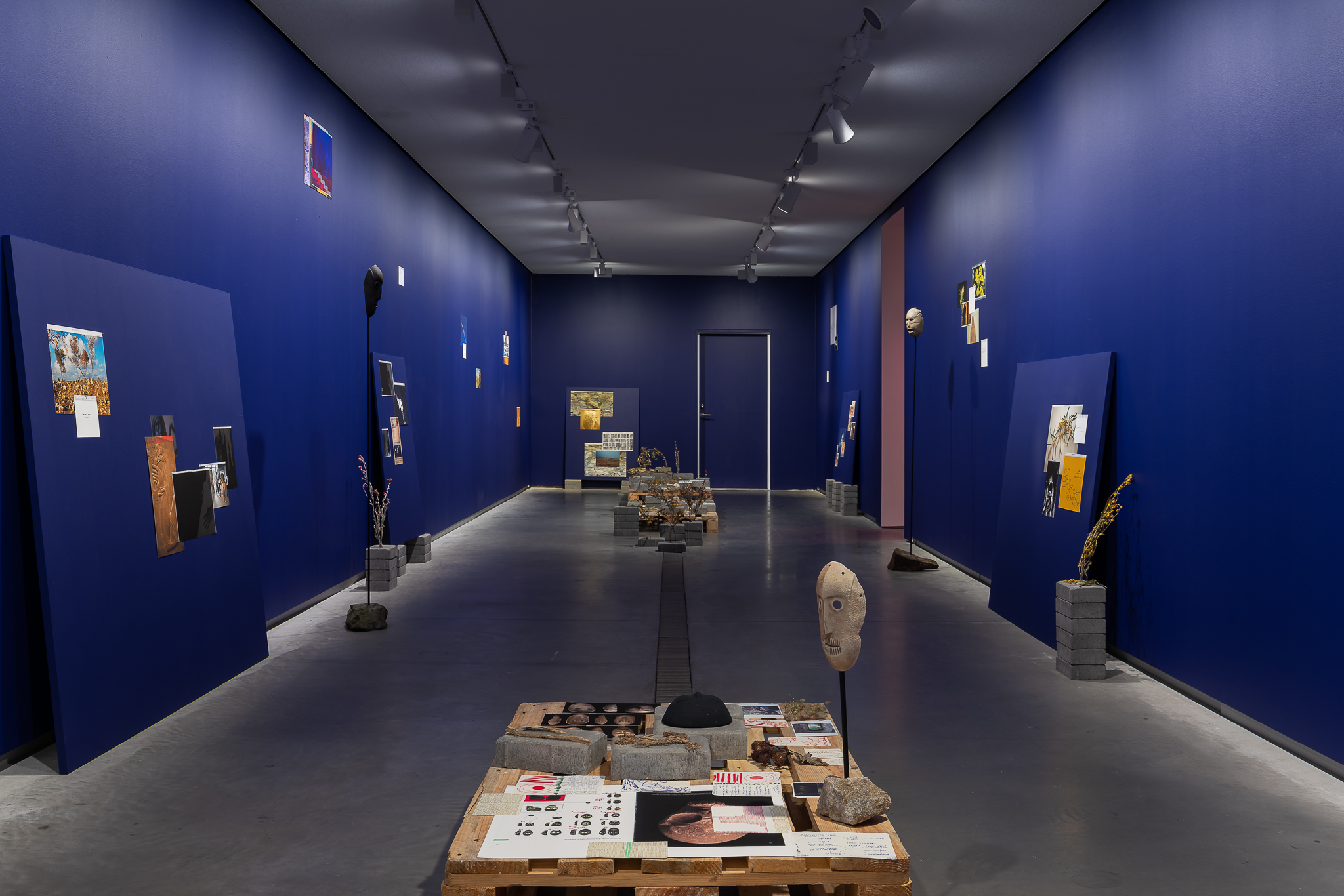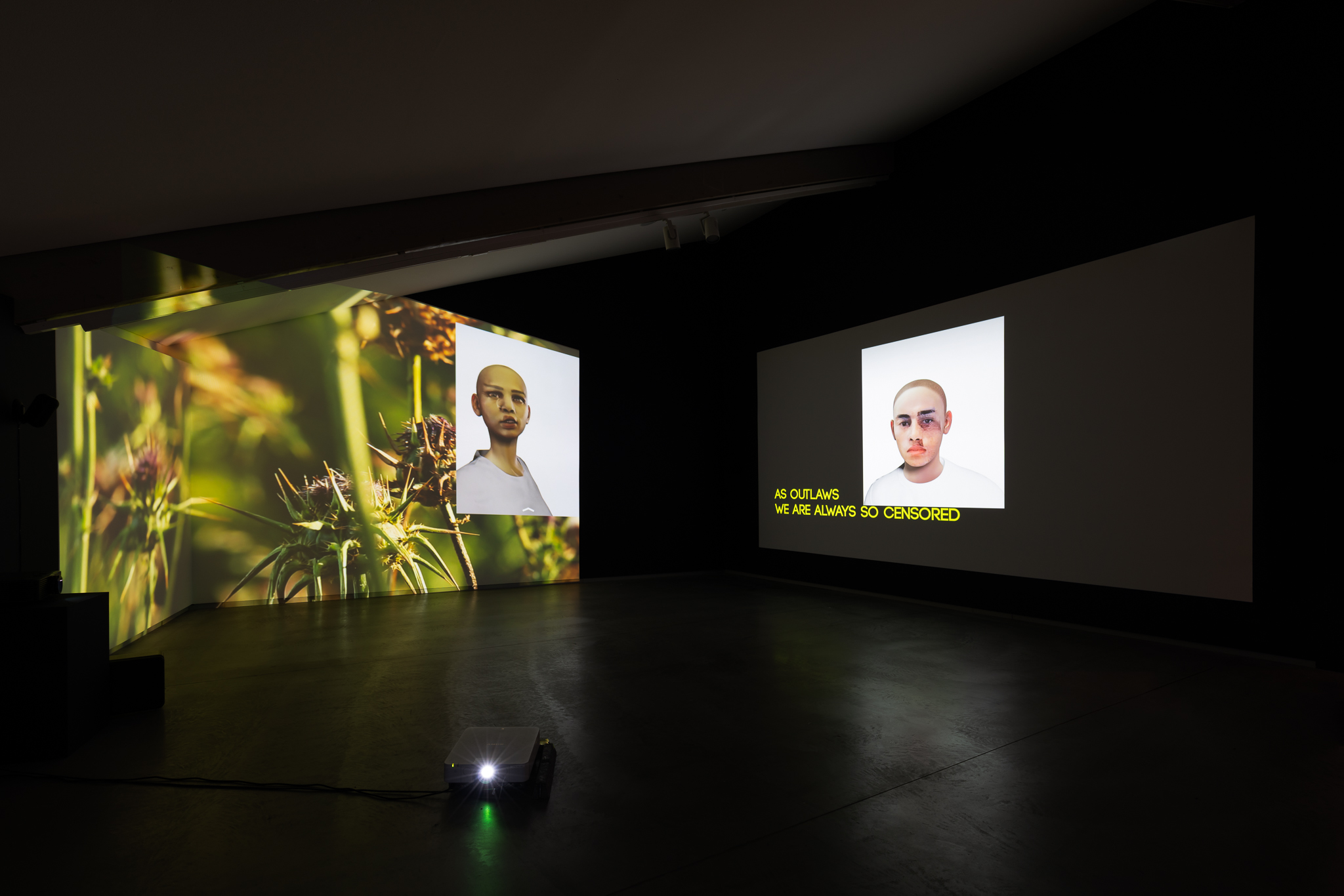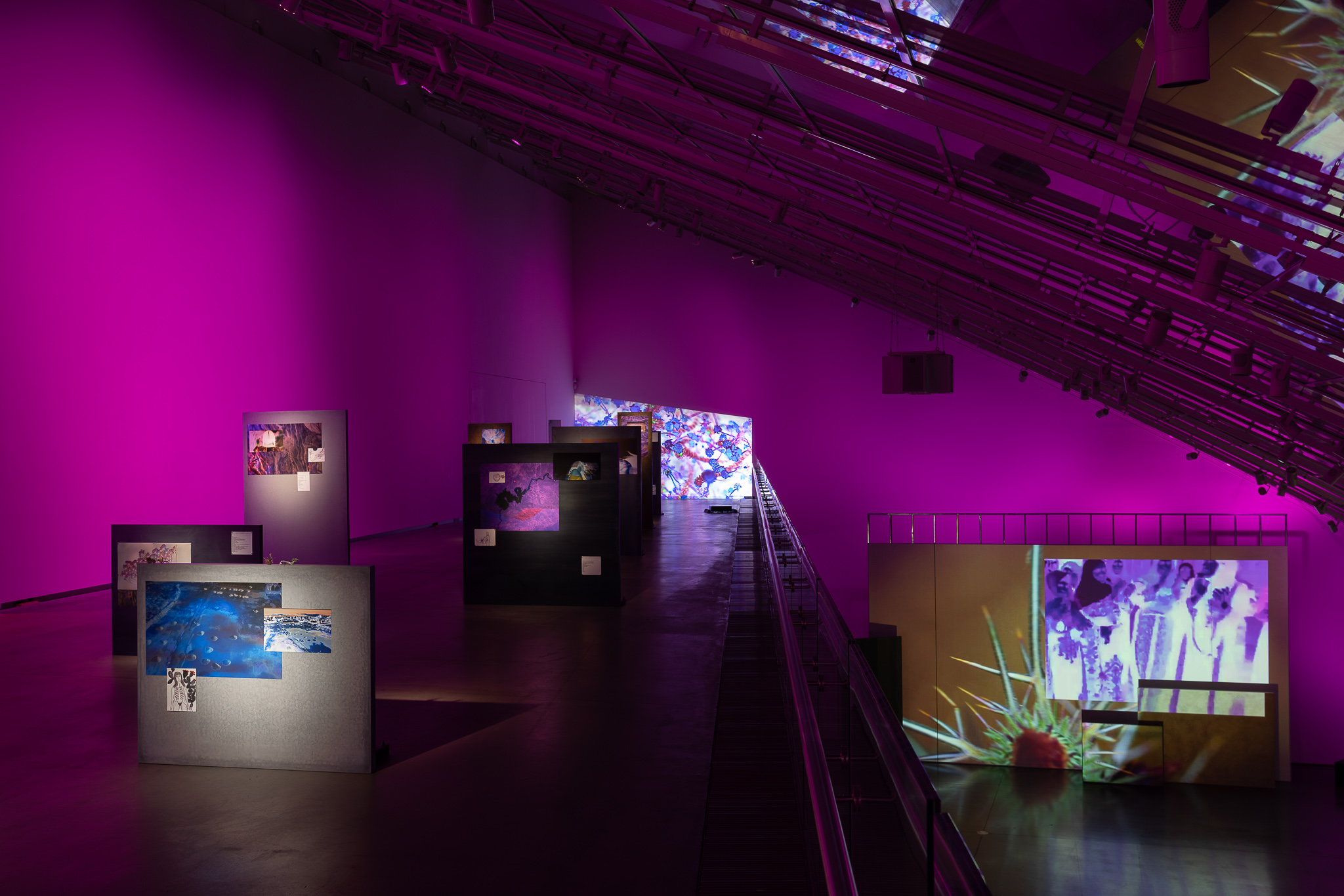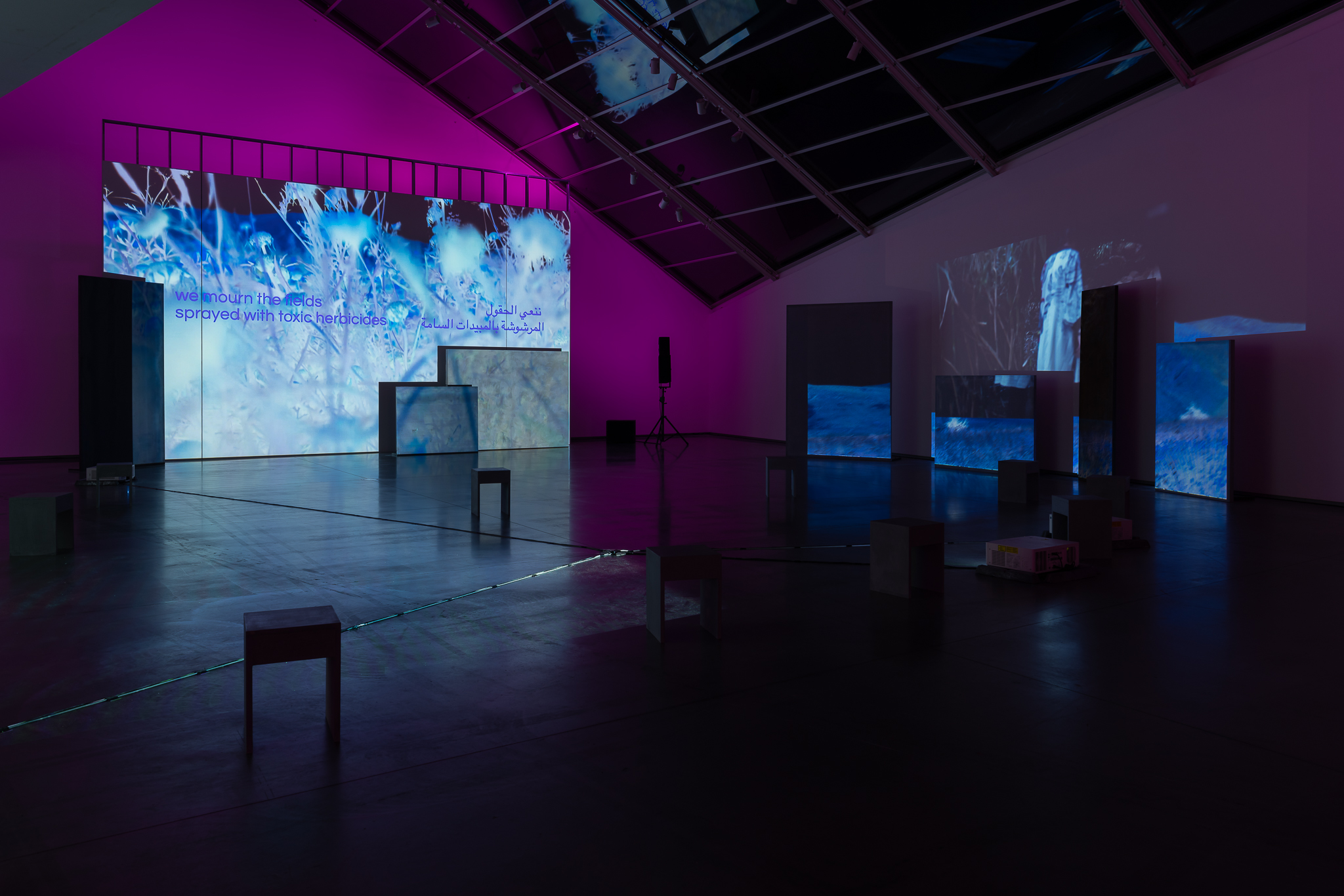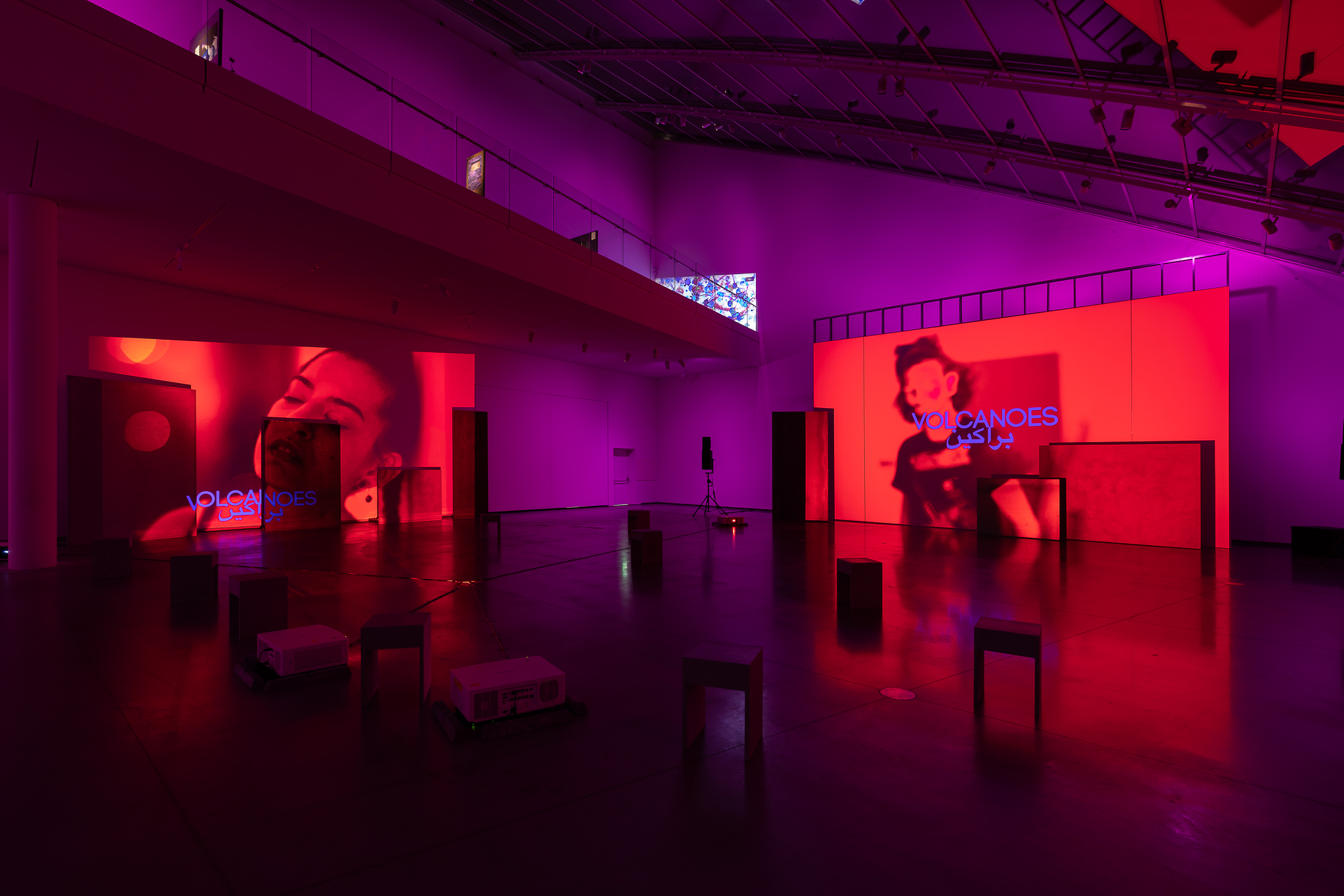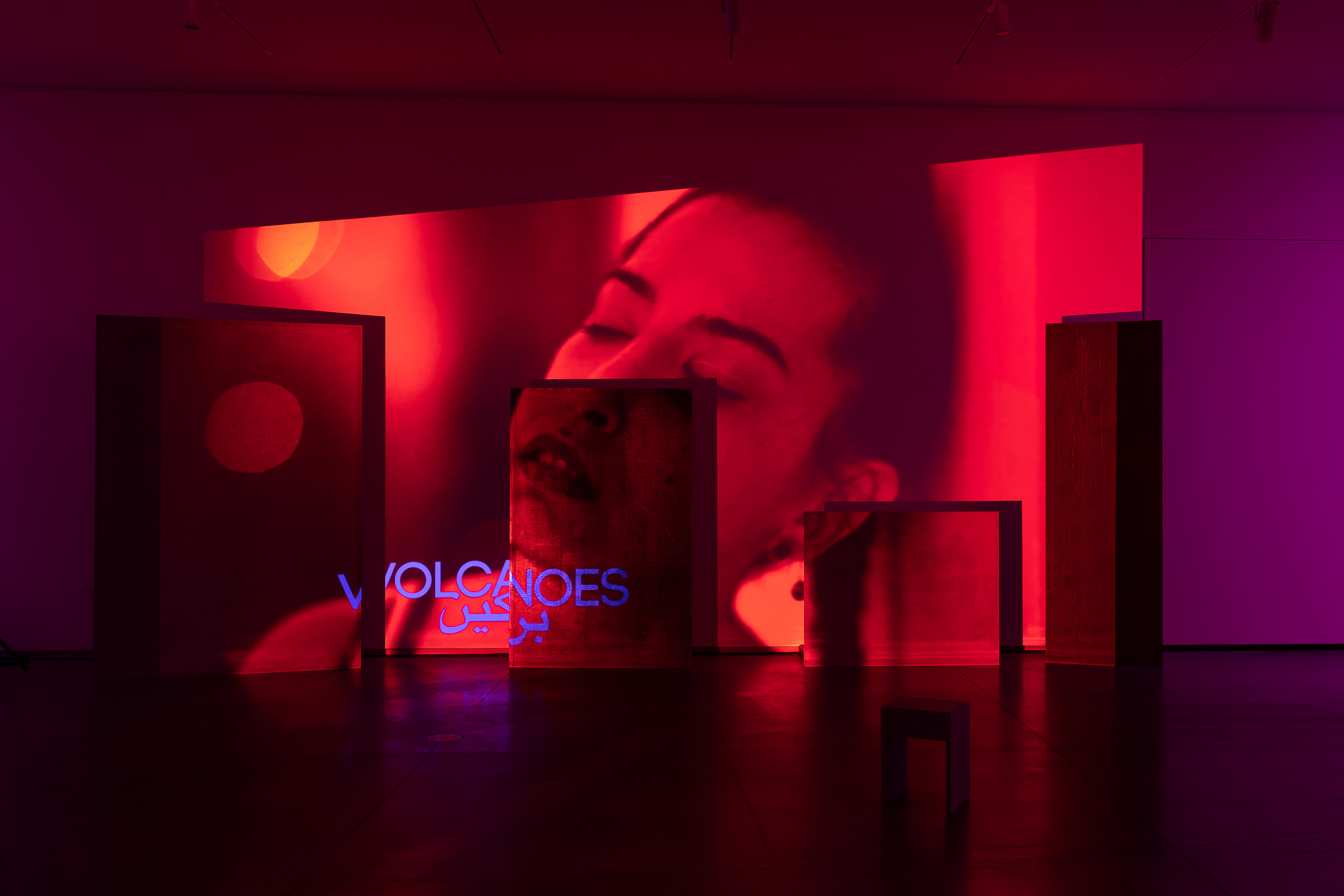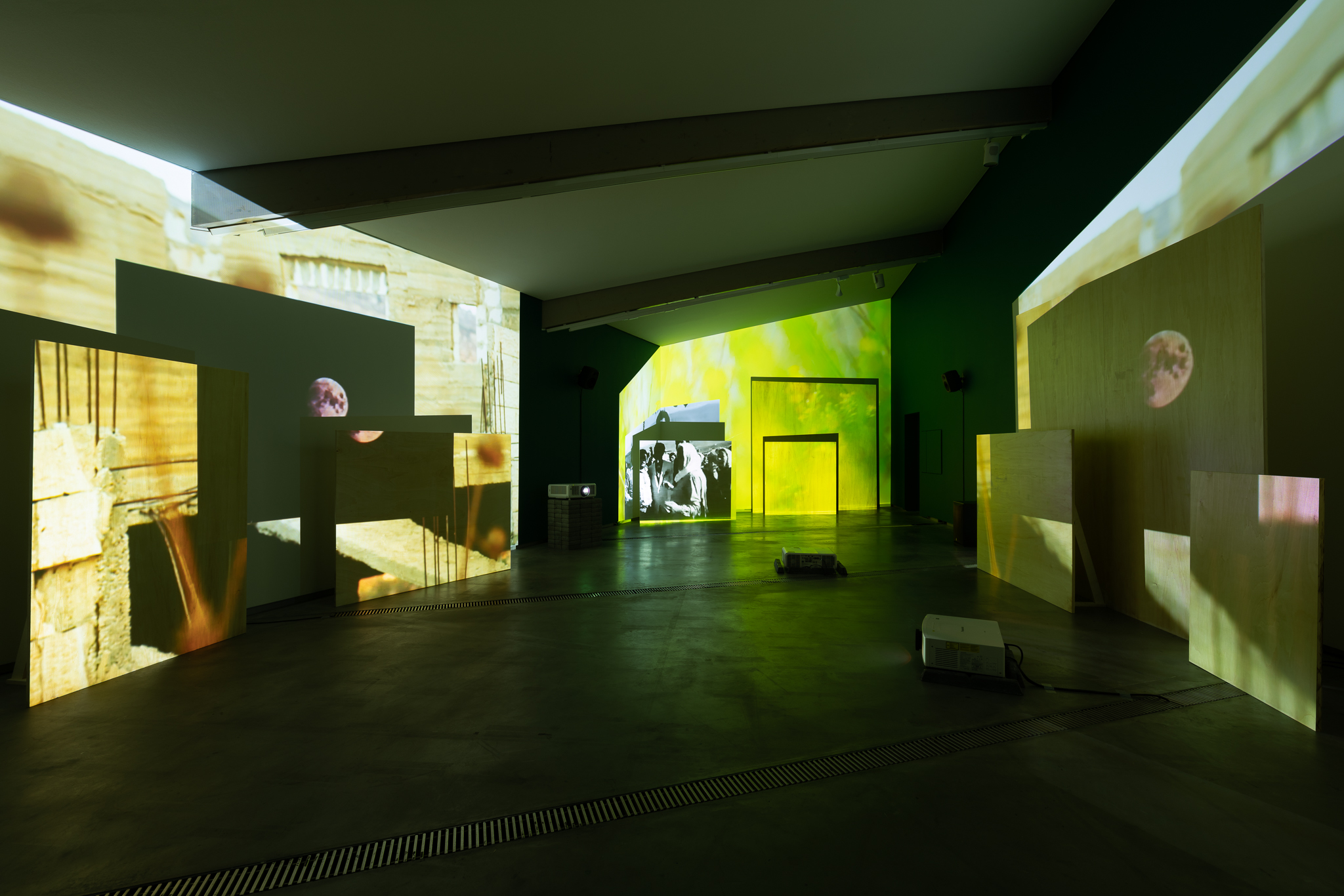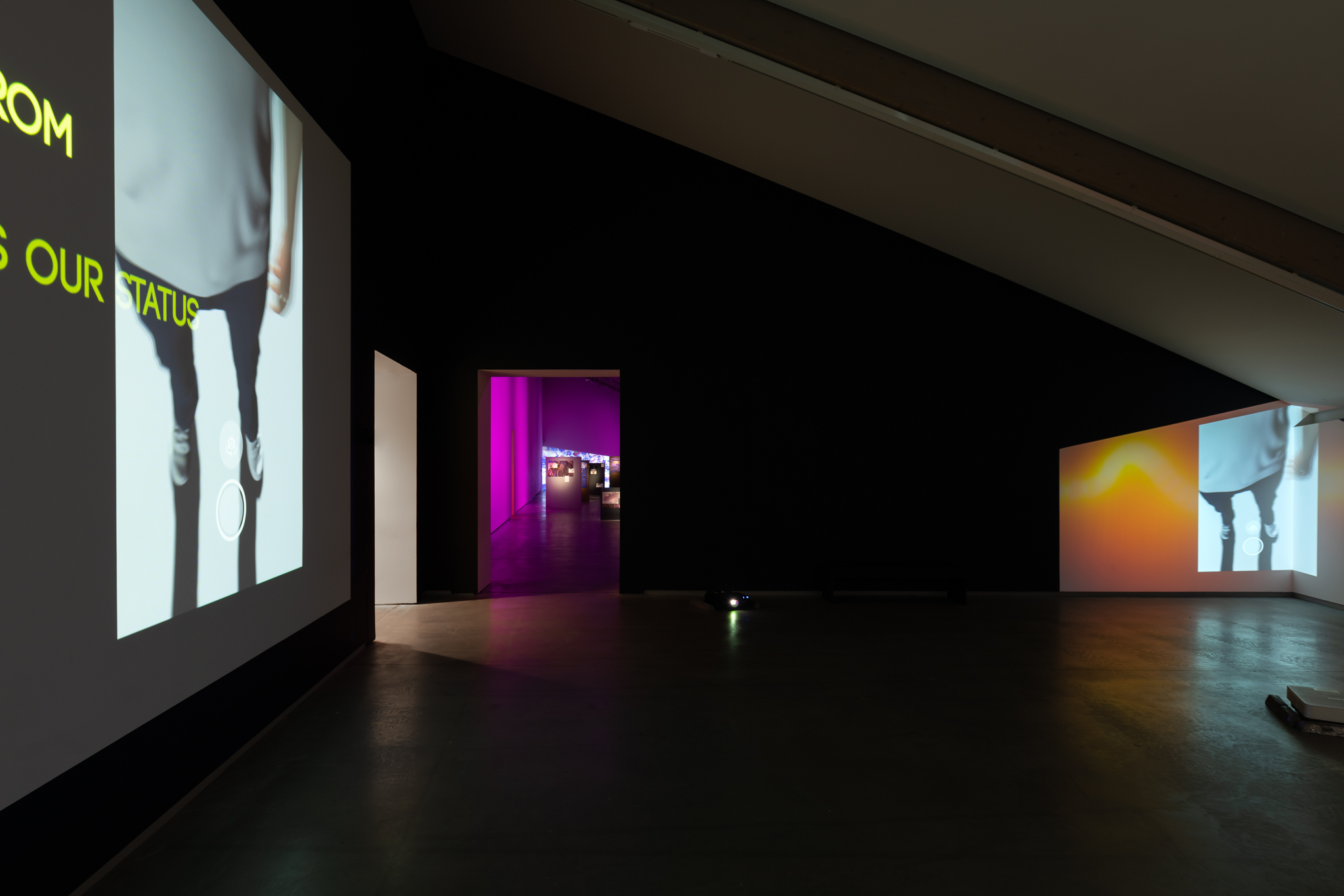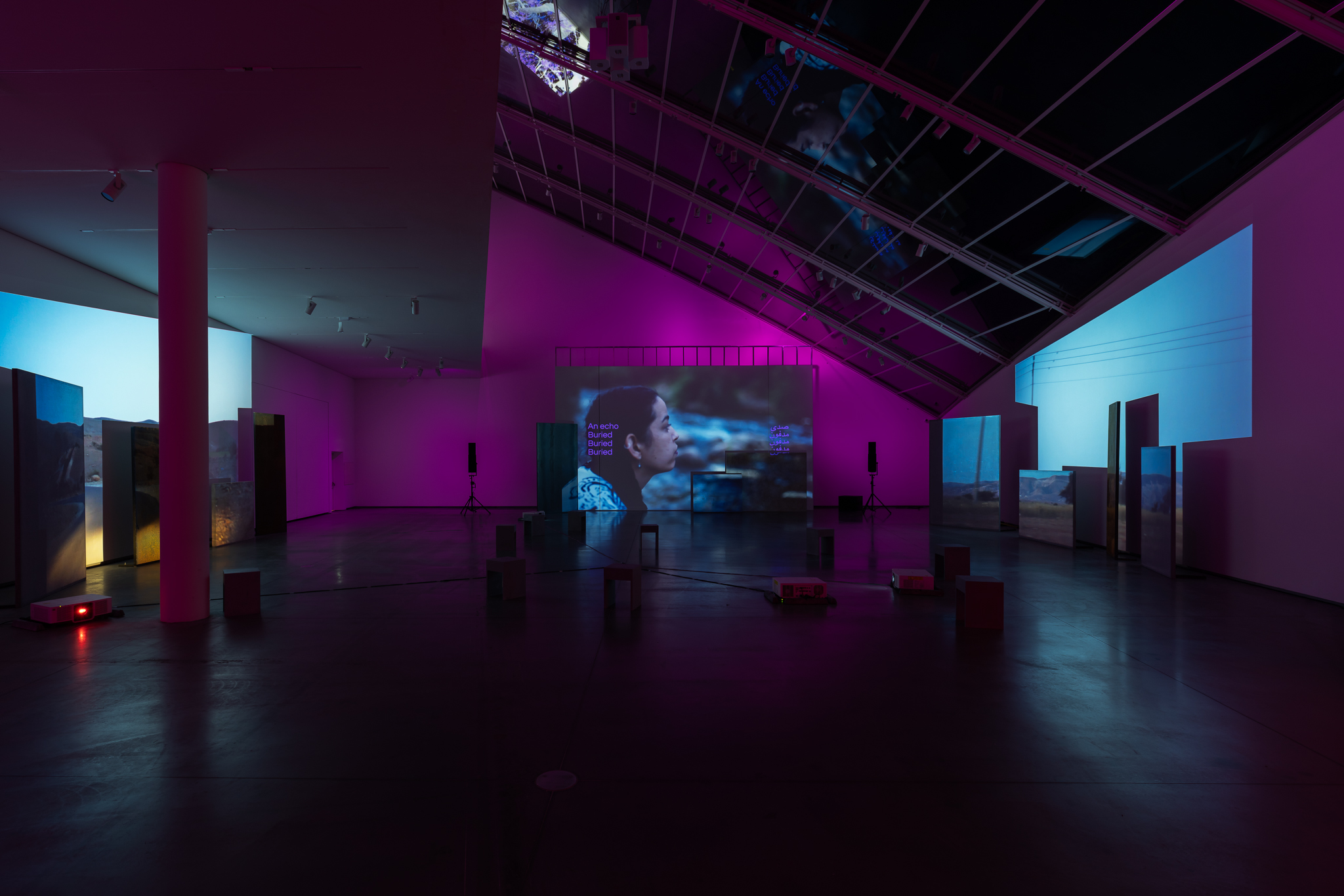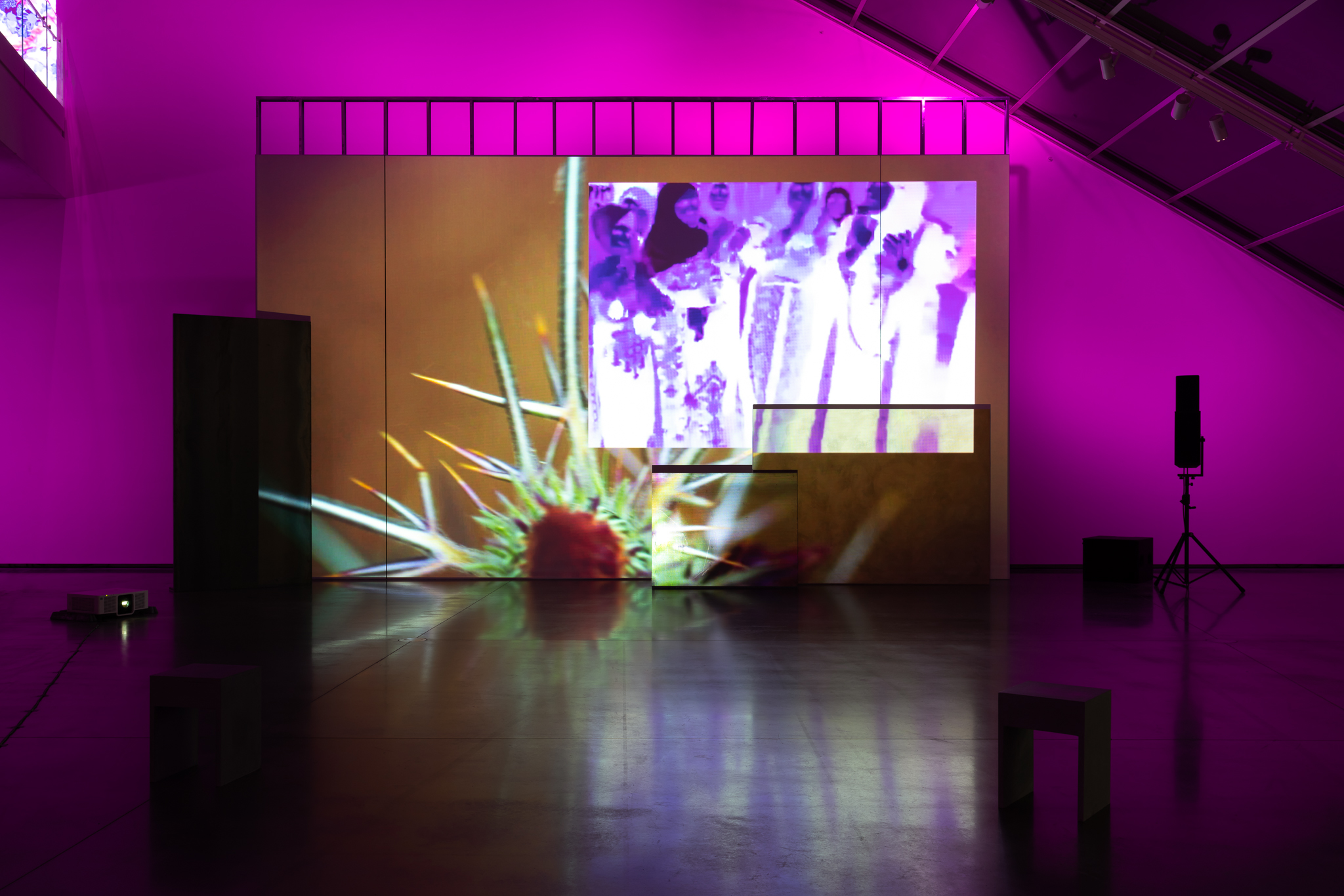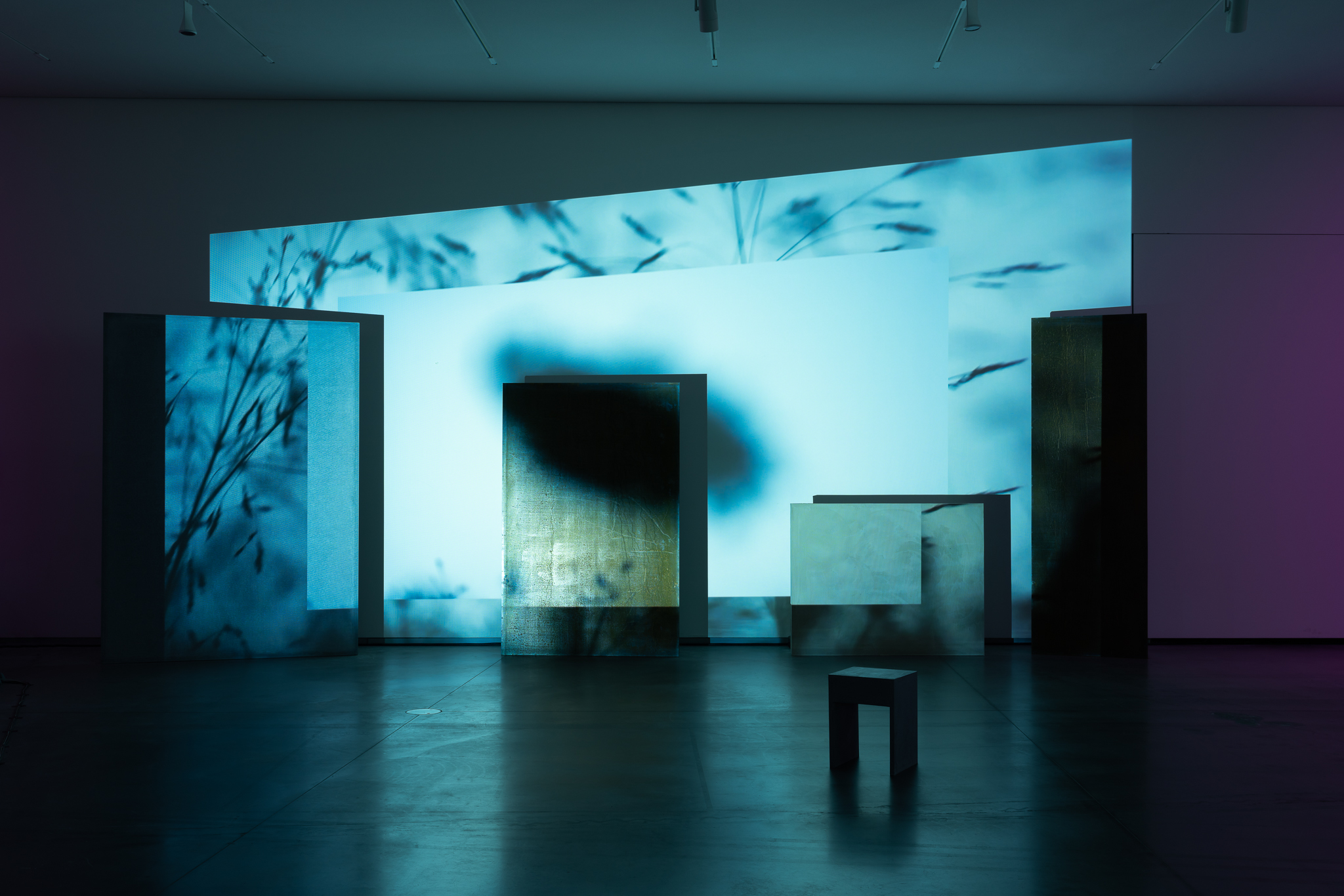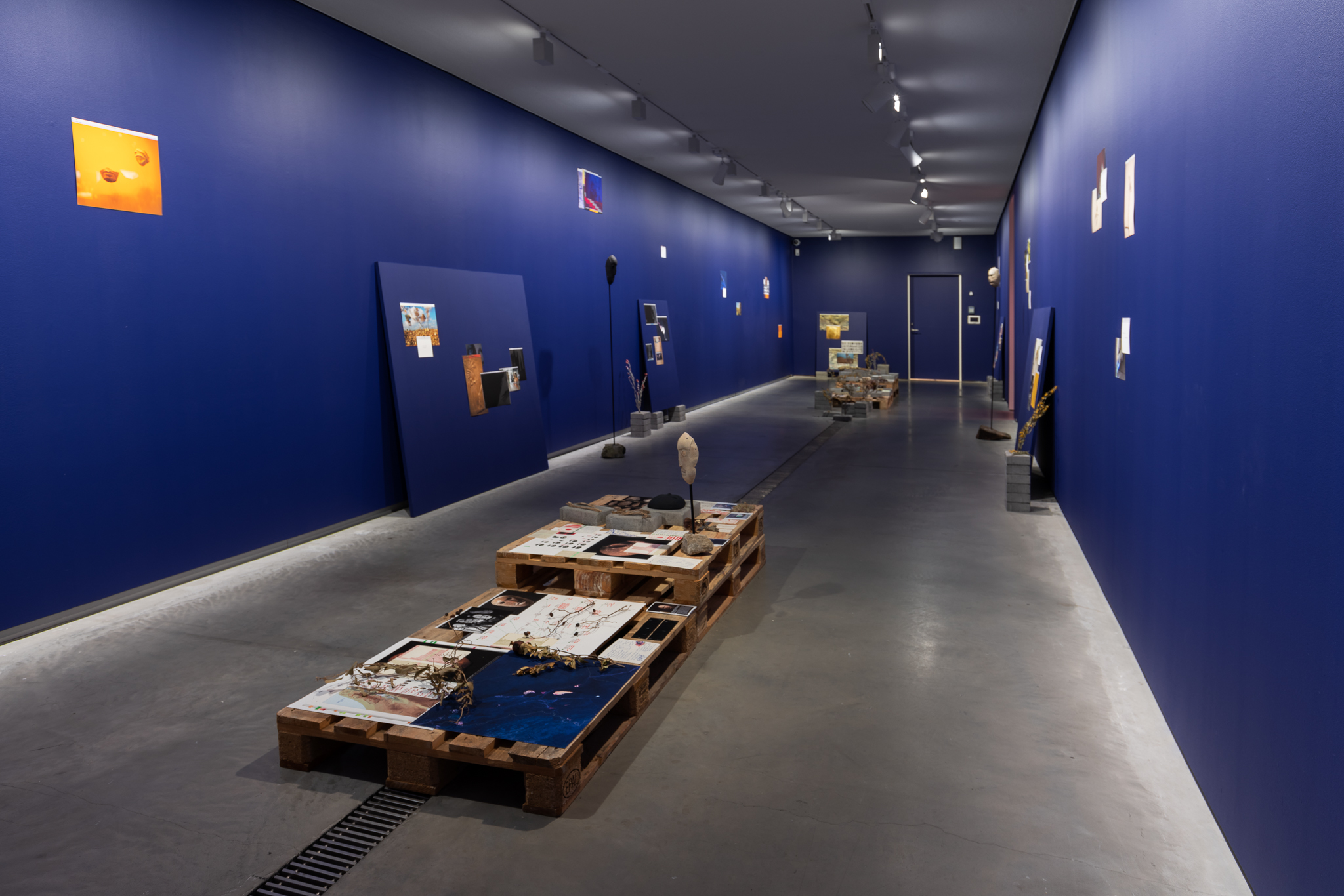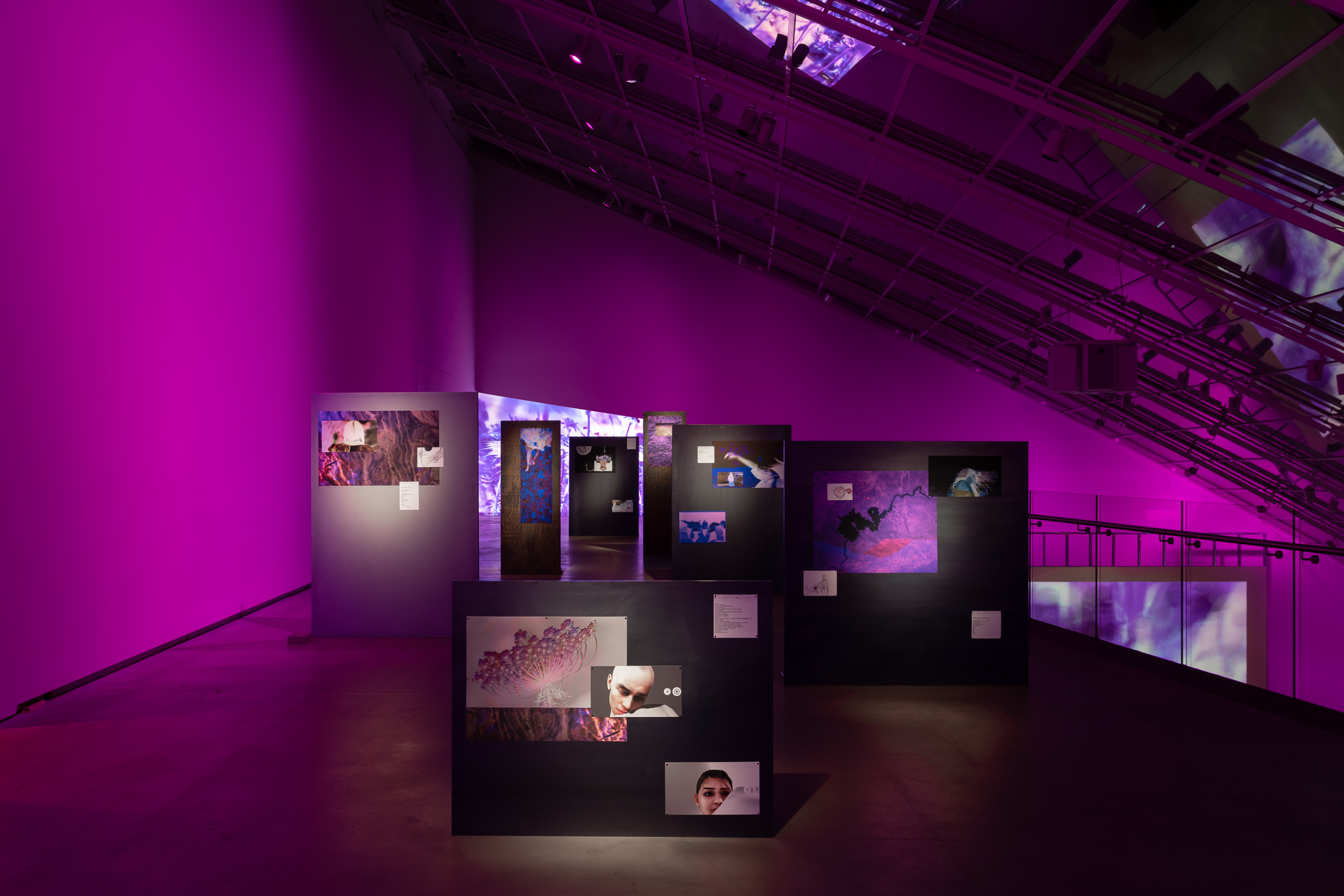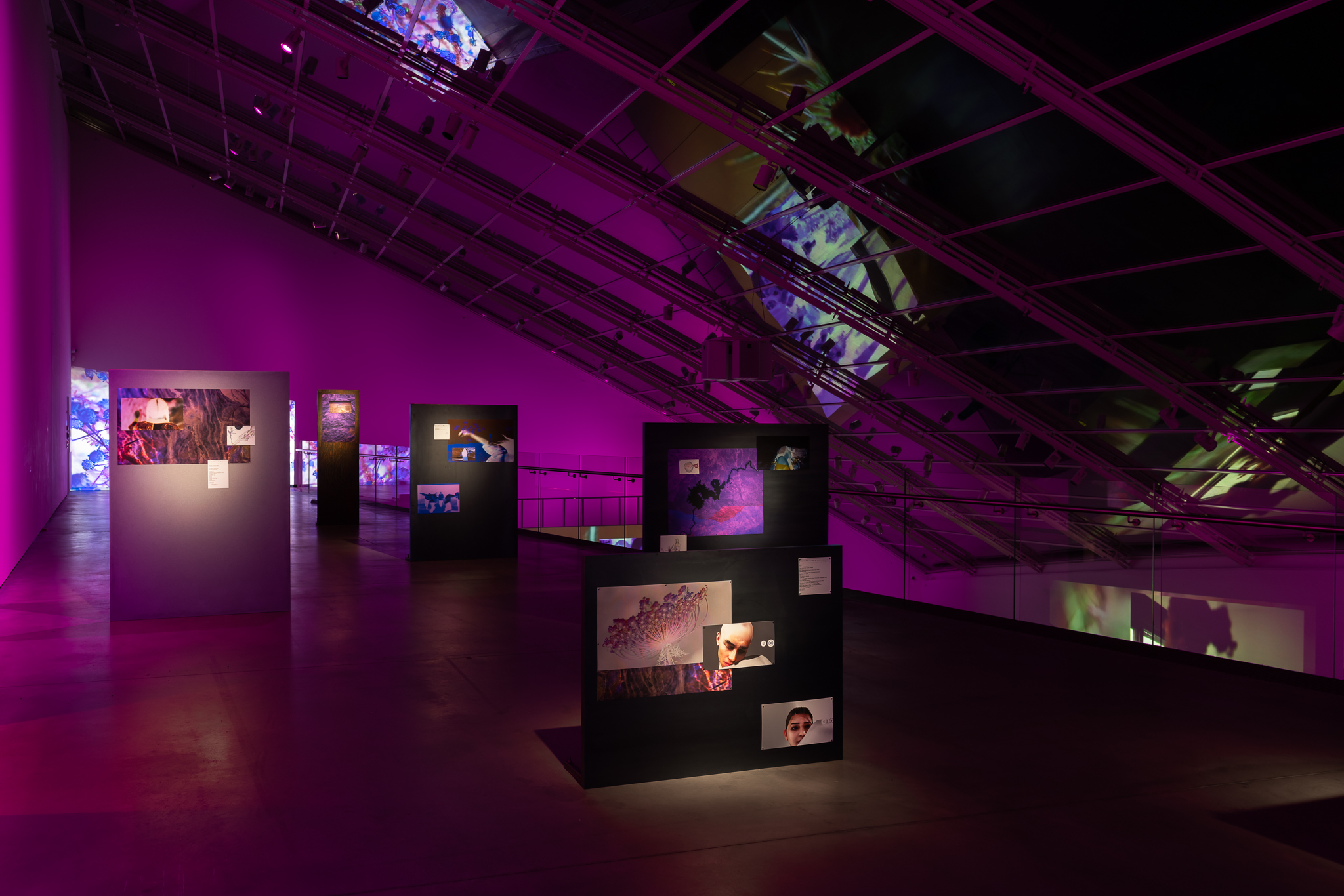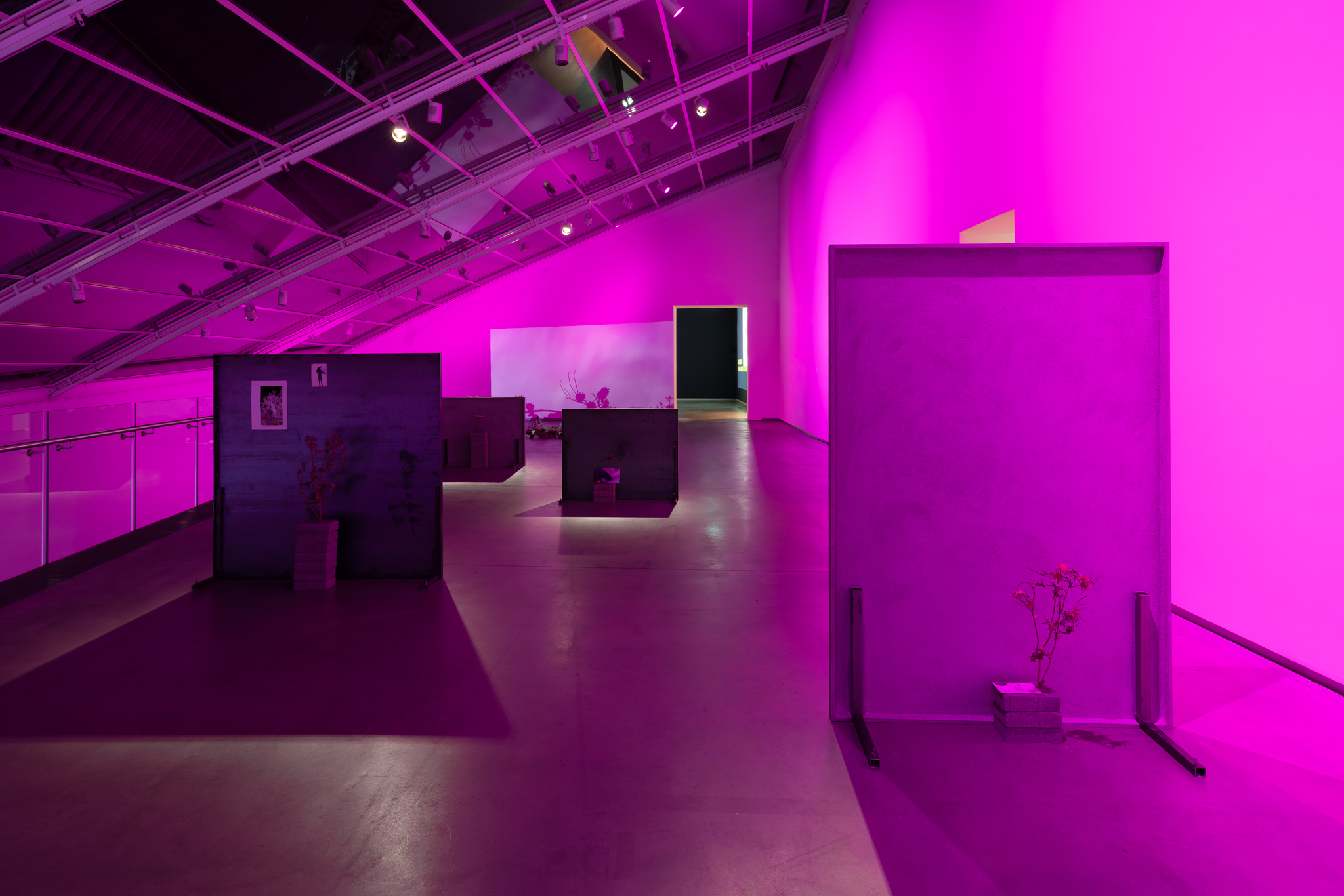 ---