Event
Sara Eliassen and Michael Marder | Conversation
9 May, 17:00 — 18:00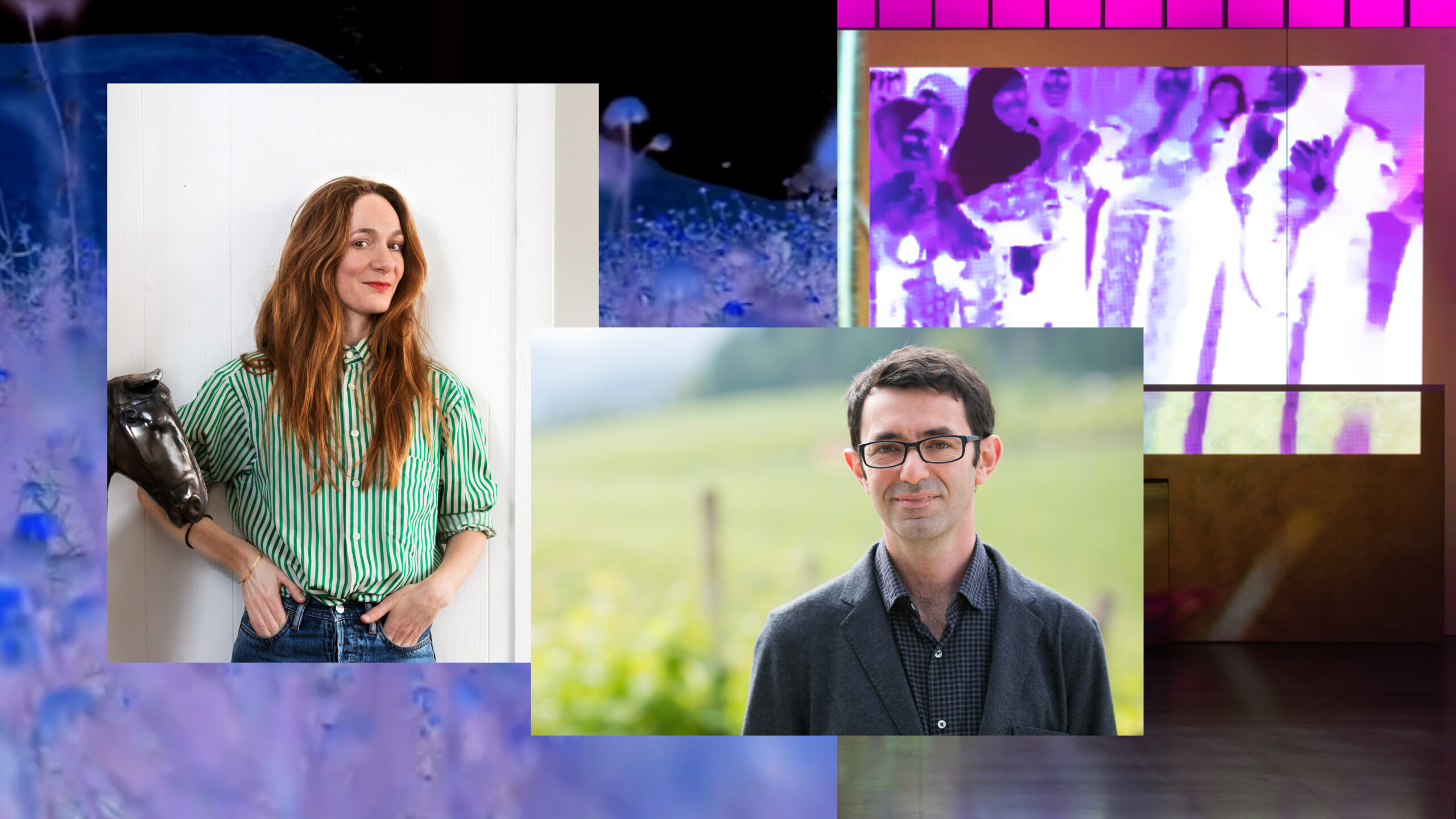 Welcome to a conversation with Sara Eliassen and Michael Marder on Basel Abbas and Ruanne Abou-Rahme. Moderated by Owen Martin. Free and open for all.
The conversation is held in connection with the current exhibition An echo buried deep down but calling still by Basel Abbas and Ruanne Abou-Rahme and draws upon the research and creative practices of Sara Eliassen and Michael Marder. The intention is to draw out new perspectives on Abbas and Abou-Rahme's exhibition, by bringing dynamic thinkers and practitioners into conversation with one another. 
Michael Marder is IKERBASQUE Research Professor in the Department of Philosophy at the University of the Basque Country (UPV-EHU), Vitoria-Gasteiz, Spain. His writings span the fields of ecological theory, phenomenology, and political thought. He is the author of numerous scientific articles and monographs, including Plant-Thinking (2013); Phenomena—Critique—Logos (2014); The Philosopher's Plant (2014); Dust (2016), Energy Dreams (2017), Heidegger (2018), Political Categories (2019), Pyropolitics (2015, 2020); Dump Philosophy (2020); Hegel's Energy (2021); Green Mass (2021), Philosophy for Passengers (2022), and The Phoenix Complex (2023), among others.
Sara Eliassen is an artist/filmmaker based in Oslo. She is currently a PhD candidate in artistic research at Oslo National Academy of Arts— Academy of Fine Art, with the ongoing artistic research project Mediating Uncertainties. Current investigations explore propaganda histories, and how ideologies are normalized through contemporary images, technologies and moving image culture. Eliassen's projects move between exhibition spaces, cinemas and sites in the public sphere, and she also programs films, lectures and conversations; inviting and commissioning other artists in relation to her own research and projects. Her work has exhibited both locally and internationally, and her films Still Birds and A Blank Slate have played extensively at film festivals, such as Venice Film Festival, Int. Film Festival Rotterdam and Sundance. Site-specific projects include Not Worth It (2007), Under The Park (2021), as well as The Feedback Loop (2018) with The Munch Museum on the Move in Oslo. Eliassen participated in the Whitney Independent Study Program as a studio fellow after completing her MFA in the film department at San Francisco Art Institute (2008-2010). Her most recent project Images [and Talking Back to Them] consists of an exhibition and a film program with conversations, and is currently on view at Kunstnernes Hus/ Kunstnernes Hus Kino. 
Owen Martin is Curator at Astrup Fearnley Museet. Previously he was the Director and Chief Curator of Norval Foundation (Cape Town) from 2017 to 2023, where he organised major exhibitions of Michael Armitage, Lisa Reihana, and Ibrahim Mahama, as well as co-curated exhibitions of William Kentridge, Zanele Muholi and Yinka Shonibare, among others. Accompanying Kentridge's exhibition, he edited a corresponding 360-page catalogue raisonné of Kentridge's sculptural practice that has been distributed by Koenig internationally. From 2015 to 2017 he was Registrar and Curator of Moving Image at Zeitz MOCAA (Cape Town, South Africa). Prior to that, he worked with the British Council (London, UK), Zeitz Collection (Segera, Kenya and Cape Town, South Africa), PUMA.Creative (Herzogenaurach, Germany), and the H&R Block Artspace (Kansas City, USA). Martin holds a Master of Arts in Art History from McGill University (Montreal, Canada) and a Bachelor of Fine Arts in both Art History and Painting from the Kansas City Art Institute (Kansas City, USA). 
The lecture will be held in English.
The exhibition will be open to the public after the lecture until 18:30.