Event
Artist Talk | Basel Abbas / Ruanne Abou-Rahme with Mike Sperlinger
10 Mar, 17:00 — 18:30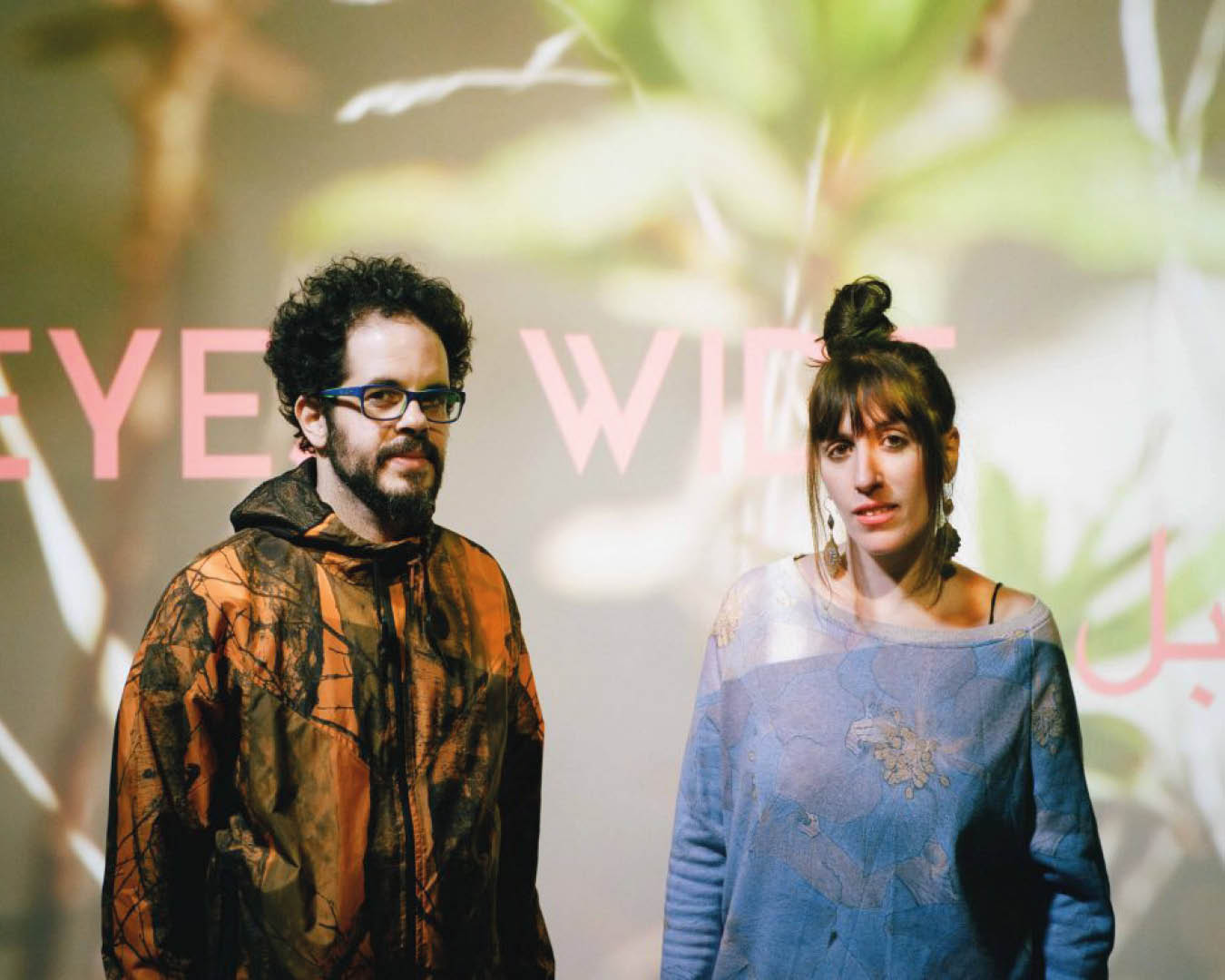 Welcome to this artist talk with Basel Abbas and Ruanne Abou-Rahme, moderated by Mike Sperlinger.
The conversation takes place on the occasion of the opening of Basel Abbas' and Ruanne Abou-Rahme's exhibition An echo buried deep deep down but calling still which brings together key works jointly produced by the artists since they began collaborating in ​​​​2007 and is the first museum exhibition to survey their practice. It provides an opportunity to understand the breadth of their work—how it has developed over the last decade and a half across a range of mediums, including video, sound, installation and performance—while highlighting their contributions to the poetics of resistance, and the political as well as creative possibilities of the fragmentary.
The event is free and open for all
Basel Abbas (born 1983, Cyprus) and Ruanne Abou-Rahme (born 1983, USA) live and work between Ramallah, Palestine and New York. They studied in the UK in the 2000s, where they met and started their collaboration. Their work has been featured in major biennials and museums internationally and in 2022, May amnesia never kiss us on the mouth (2013 – ongoing) was displayed at the Museum of Modern Art, USA.
Mike Sperlinger is a writer, curator and Professor of theory and writing at the Academy of Fine Art in Oslo. Previously he has taught at Goldsmiths, London, and the Piet Zwart Institute, Rotterdam, and he was assistant director of LUX, a London-based organisation for artists working with the moving image, for more than 10 years. As a writer he has contributed to a variety of publications including Afterall, Art Monthly, Dot Dot Dot, Frieze, Radical Philosophy and Texte zur Kunst, as well as catalogue texts for artists including Keith Arnatt, Ursula Mayer, Laure Prouvost and Hong-Kai Wang.
---