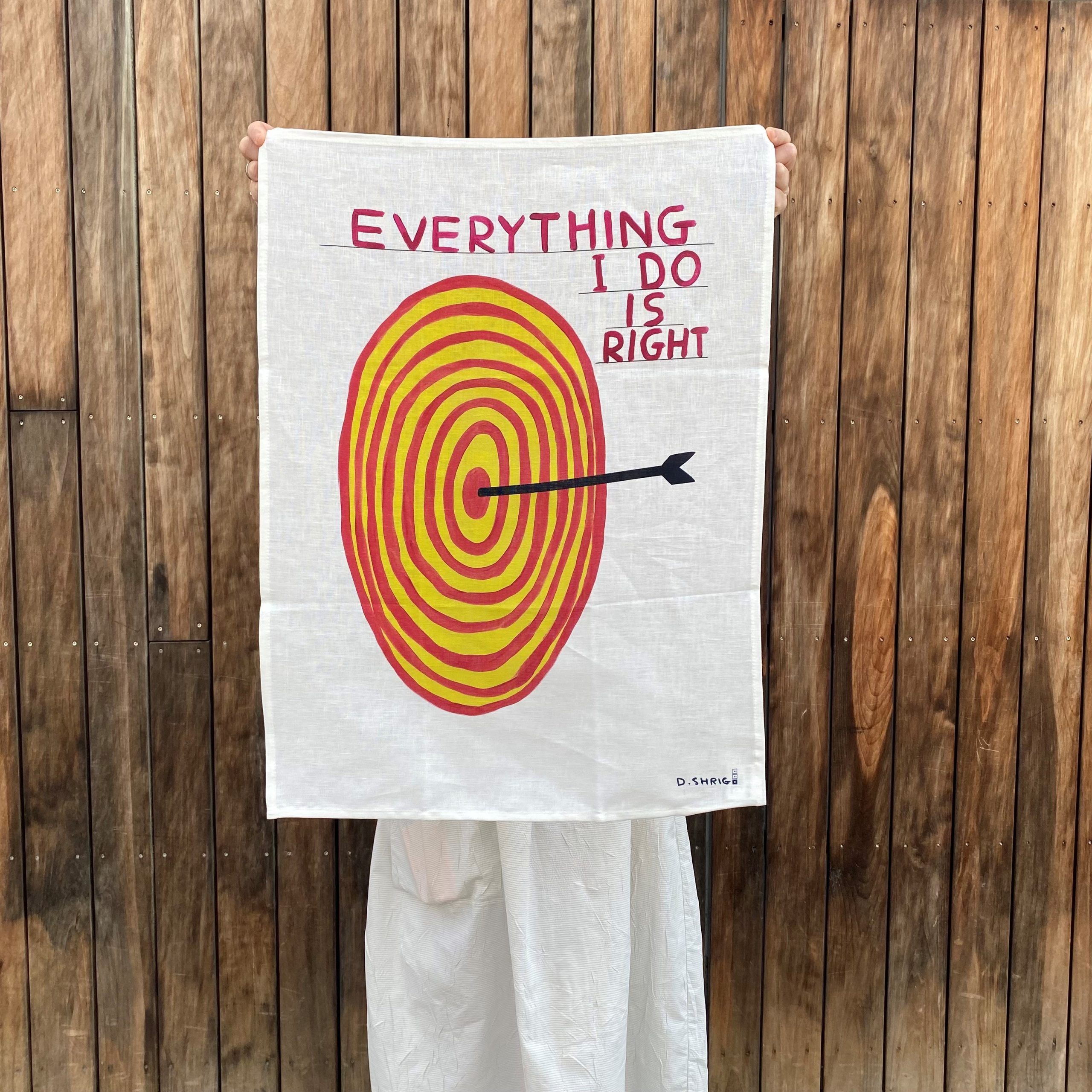 Tea Towel – Everything I Do is Right
Let everyone know that everything you do is always right thanks to this tea towel.
David Shrigley is an artist and illustrator revered for his brazen and cheeky hand-drawn designs. With a penchant for the delightfully strange and comically rude, his illustrations play on humorous absurdities present in everyday life.
Simple, yet practical, this is an artistic addition to your kitchen. You can also frame it and double as an affordable artwork for your home.