Magazine
Sissel Tolaas & Nhu Duong | SwimAwearS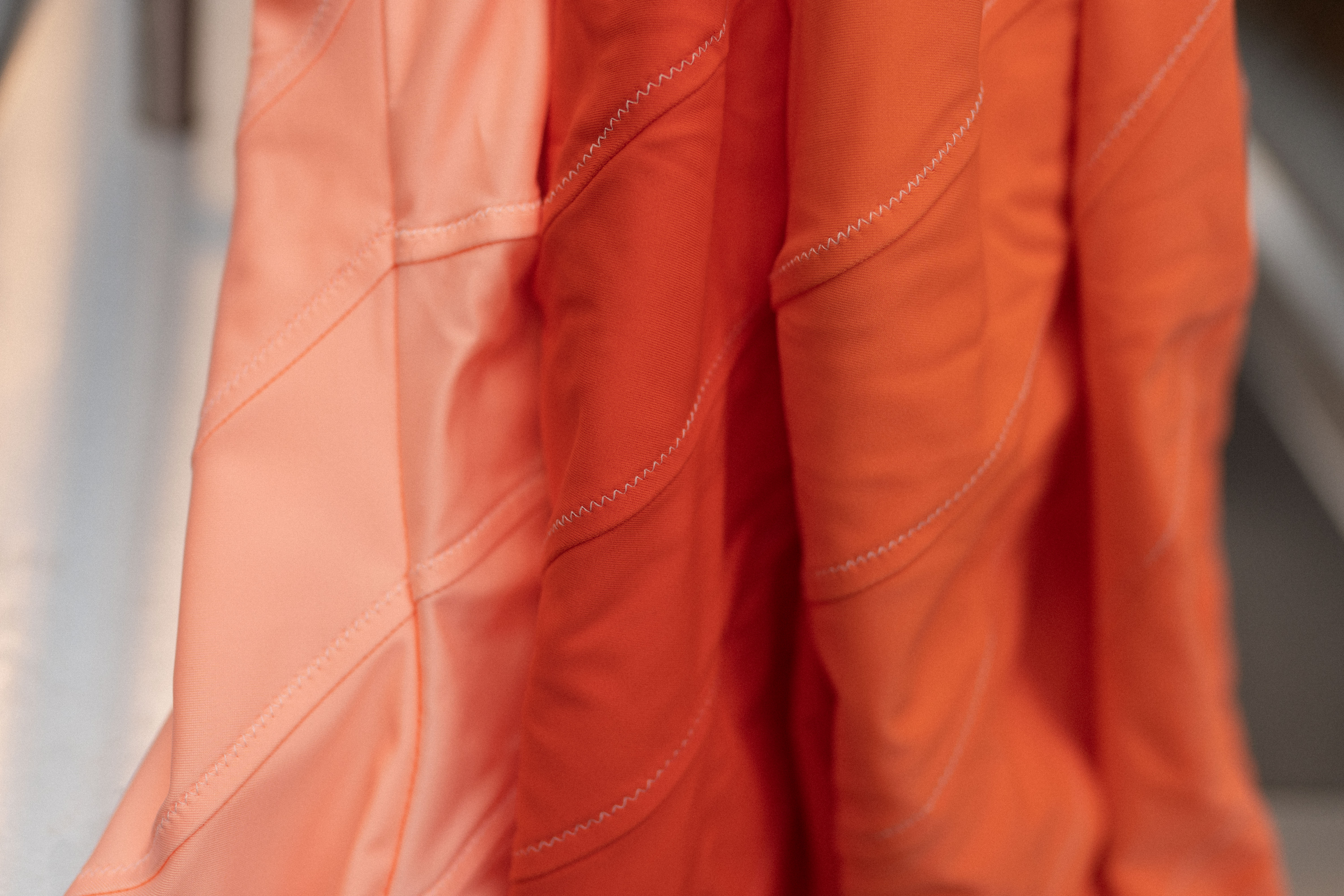 As a direct extension of the RE________ exhibition by Sissel Tolaas at the Astrup Fearnley Museet, Tolaas has produced a limited-edition bathing suit.
More specifically, this edition provides a deeper reflection on the work Salmo_NO_Way 2010 — 2021, which raises questions on salmon farming, nutrition, biodiversity, nature and the artificial; Its sartorial expression feeds off the natural elements that shape the aquatic conditions of the farmed salmon and their controlled array of pink interior hues. Next to this, its minimalistic design yet deeper contextualization awakens our sense of curiosity and evokes awareness.
The bathing suit is designed as an open invitation, to be used post-sauna, or for liberating swims, come spring, summer winter or fall. Together with Berlin based designer Nhu Duong, Tolaas developed singular conceptual pieces in three-toned salmon-pink hues, featuring both a classic swimwear silhouette and a versatile pair of shorts. Crafted from fine Italian sourced carvico fabrics, these essentials are made to last, produced in the EU and ready for aware wearers to defy the salt, sweet or brackish waters, no matter the season or occasion.
Every single piece is vacuum sealed, signed by Tolaas and packaged individually by hand.
Forget what you knew and simply 'Swim Awear'.
For sale in the museum shop and webshop.