Exhibition
Works from the Astrup Fearnley Collection
23. Apr. 2013 – 12. Apr. 2015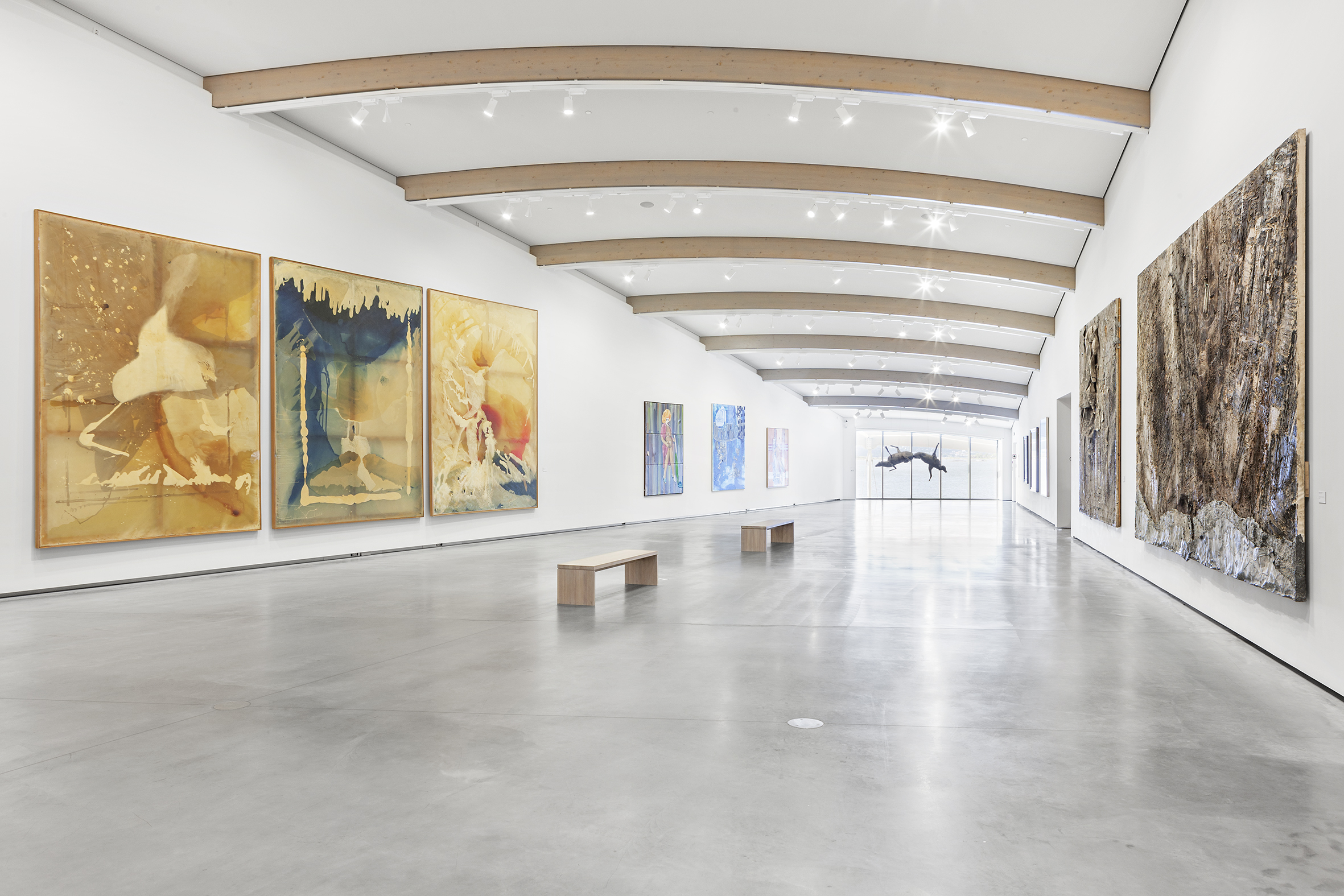 The Astrup Fearnley Collection is one of Norway's most important and most extensive private collection of contemporary art. The collection has always concentrated on individual artworks and artists rather than movements or historical periods, and is particularly focusing on contemporary art that pushes the boundaries of the artistic canon. It consists of many significant artists who has been central in the development of the international art scene for the past 50 years – either because they have created an individual visual language, works of great originality and quality, or because they have reinvented important aspects of cultural production.
From the beginning of the 1960s and until today, the Astrup Fearnley Collection has had a continuing development and growth. The collection reflects the diversity that has dominated art for the past decades. Many of the works have a strong narrative character, where the artists are questioning our reality through visual commentaries in an available and spectacular way – often with serious socially critical undertones. Up to the 1990s, the selection of artists primarily came from Europe and USA, like Cindy Sherman, Jeff Koons, Richard Prince and Damien Hirst. During the last decade however, the collection has concentrated on younger American contemporary artists like Paul Chan, Nate Lowman, Dan Colen, Frank Benson and Trisha Donnelly. Today, the most innovative artists also come from China, India and Brazil as from New York or London. The collection has for the past years focused on important European, Brazilian, Japanese, Chinese and Indian contemporary artists.
The works on display in the permanent collection are frequently changing. In this new version in spring 2015, the museum presents many exciting, newly acquired works by young contemporary artists who have already received recognition on the international art scene. Amongst these are British Helen Marten (b. 1985), Swiss Pamela Rosenkrantz (b. 1979), New Zealander Simon Denny (b. 1982) and the American artists Ryan Trecartin (b. 1981), Jordan Wolfson (b. 1980), Alex Israel (b. 1982) and Ian Cheng (b. 1984). In addition, we present works by important Norwegian artists like Mari Slaattelid, Bjarne Melgaard, Ida Ekblad, Matias Faldbakken and Gardar Eide Einarsson This illustrates the collection's focus on the younger generation on the international contemporary art scene. Newly acquired and not before exhibited works by established and significant American artists like Julie Mehretu, Glenn Ligon, Rachel Harrison and Mark Bradford are also included in the exhibition.
The museum's permanent collection of Damian Hirst's iconic formaldehyde-works are in this exhibition contextualised with other British artists of the same generation, who in the 1990s were known as the YBAs: Young British Artists. Opposite Hirst we are showing works by the artists Tracey Emin, Sam Taylor-Johnson, Marc Quinn, Gary Hume and Rachel Whiteread. In the Kiefer Hall on the first floor, we are presenting another earlier perspective of the collection, the European – especially British and German painting. Anselm Kiefer's monumental work is contextualised through other German painters like Martin Kippenberger and Sigmar Polke. In a separate room, we present a selection of the museum's collection of European pop artists such as David Hockney, Peter Blake, Patrick Caulfield, Eduardo Arroyo and Öivind Fahlström.
The works we now present illustrates important lines and tendencies in the Astrup Fearnley Collection's history – from the 1960s British and European pop painting and German Neo-expressionism via the British YBA-artists and the American appropriation artists in the 1980s and 1990s and to the past decades focus on the younger generation of international contemporary artists.
Artists:
Eduardo Arroyo, Tauba Auerbach, Frank Benson, Peter Blake, Ross Bleckner, Lizzi Bougatsos, Mark Bradford, Patrick Caulfield, Paul Chan, Ian Cheng, Dan Colen, Simon Denny, Trisha Donnelly, Gardar Eide Einarsson, Ida Ekblad, Tracey Emin, Öyvind Fahlström, Matias Faldbakken, Robert Gober, Andreas Gursky, Karl Haendel, Rachel Harrison, Damien Hirst, David Hockney, Gary Hume, Alex Israel, Matthew Day Jackson, Rashid Johnson, Anselm Kiefer, Martin Kippenberger, Jeff Koons, Glenn Ligon, Nate Lowman, Helen Marten, Julie Mehretu, Bjarne Melgaard, Bruce Nauman, Odd Nerdrum, Cady Noland, Raymond Pettibon, Sigmar Polke, Seth Price, Richard Prince, Adam Putnam, Marc Quinn, Charles Ray, Paul Rebeyrolle, Germaine Richier, Torbjørn Rødland, Pamela Rosenkranz, Tom Sachs, Cindy Sherman, Gedi Sibony, Mari Slaattelid, Josh Smith, Thomas Struth, Takashi Murakami, Sam Taylor-Johnson, Ryan Trecartin, Piotr Uklanski, Andro Wekua, Rachel Whiteread, Jordan Wolfson, Christopher Wool, Aaron Young.
Curators: Gunnar B. Kvaran and Therese Möllenhoff.
---