Exhibition
The World is Made of Stories
15. Apr. 2015 – 31. Dec. 2017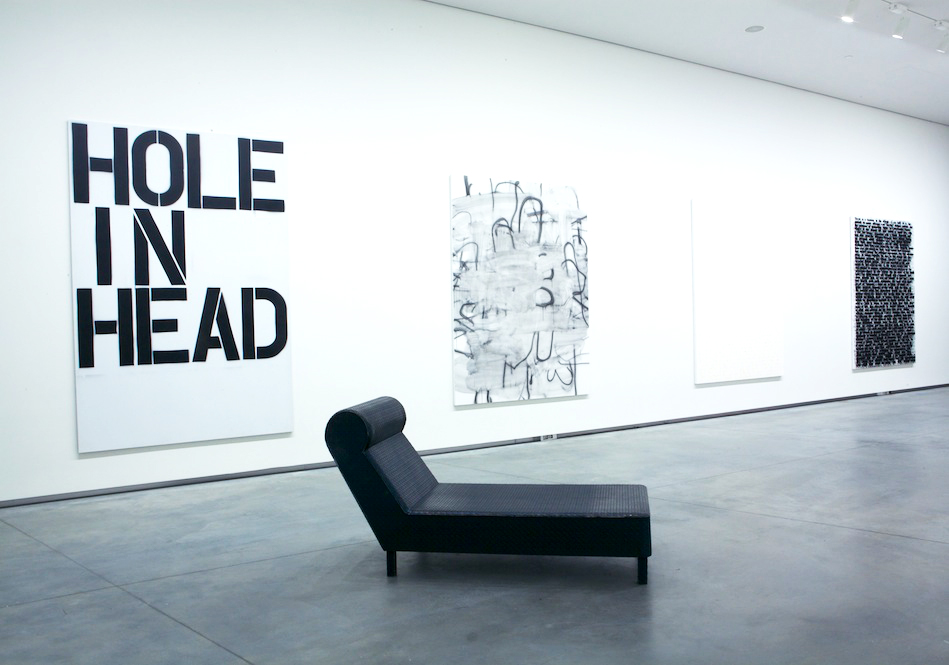 Works from the Astrup Fearnley Collection
Nobody can see, perceive or apprehend the whole world on their own. We all learn about the world through others, through different kinds of stories told by the media or by individuals. The exhibition The World is Made of Stories is a constellation of narrative works that tell private and public stories. Together, they make up a multi-layered narrative referring to different times and geographical places. It is a story about art history, urbanism, politics, memory, sexuality and violence, religion and aesthetics, to name just a few of the themes that the artists have addressed in their works using a variety of materials, techniques and narrative structures. The World is Made of Storiesoffers a polyphony of voices, objects and images, which enlighten while also raising important questions.
The exhibition is dynamically organised and will continuously be in development. Artwork are changed and new ones will be presented. The stories that are told will change and one will through that experience the diversity of the Astrup Fearnley Collection.

Artists:
Eduardo Arroyo, Francis Bacon, Frank Benson, Peter Blake, Patrick Caulfield, Dan Colen, Miodrag Djuric Dado, Olivier Debré, Trisha Donnelly, Ida Ekblad, Olafur Eliasson, Erró, Ivan Galuzin, Gilbert and George, Robert Gober, Felix Gonzalez-Torres, Karl Haendel, Johanne Hestvold, Damien Hirst, David Hockney, Rashid Johnson, Asger Jorn, Anselm Kiefer, Martin Kippenberger, R.B. Kitaj, Jeff Koons, Henrik Olai Kaarstein, Louise Lawler, Sherrie Levine, Glenn Ligon, Helen Marten, Bjarne Melgaard, Thiago Martins de Melo, Malcolm Morley, Odd Nerdrum, Albert Oehlen, Sigmar Polke, Richard Prince, Paul Rebeyrolle, Germaine Richier, Tom Sachs, Prem Sahib, Cindy Sherman, Jordan Wolfson, Christopher Wool.
Curators: Gunnar B. Kvaran and Therese Möllenhoff
---
images from the exhibition: