Exhibition
Rachel Harrison: Sitting in a Room
30. Sep. 2022 – 12. Feb. 2023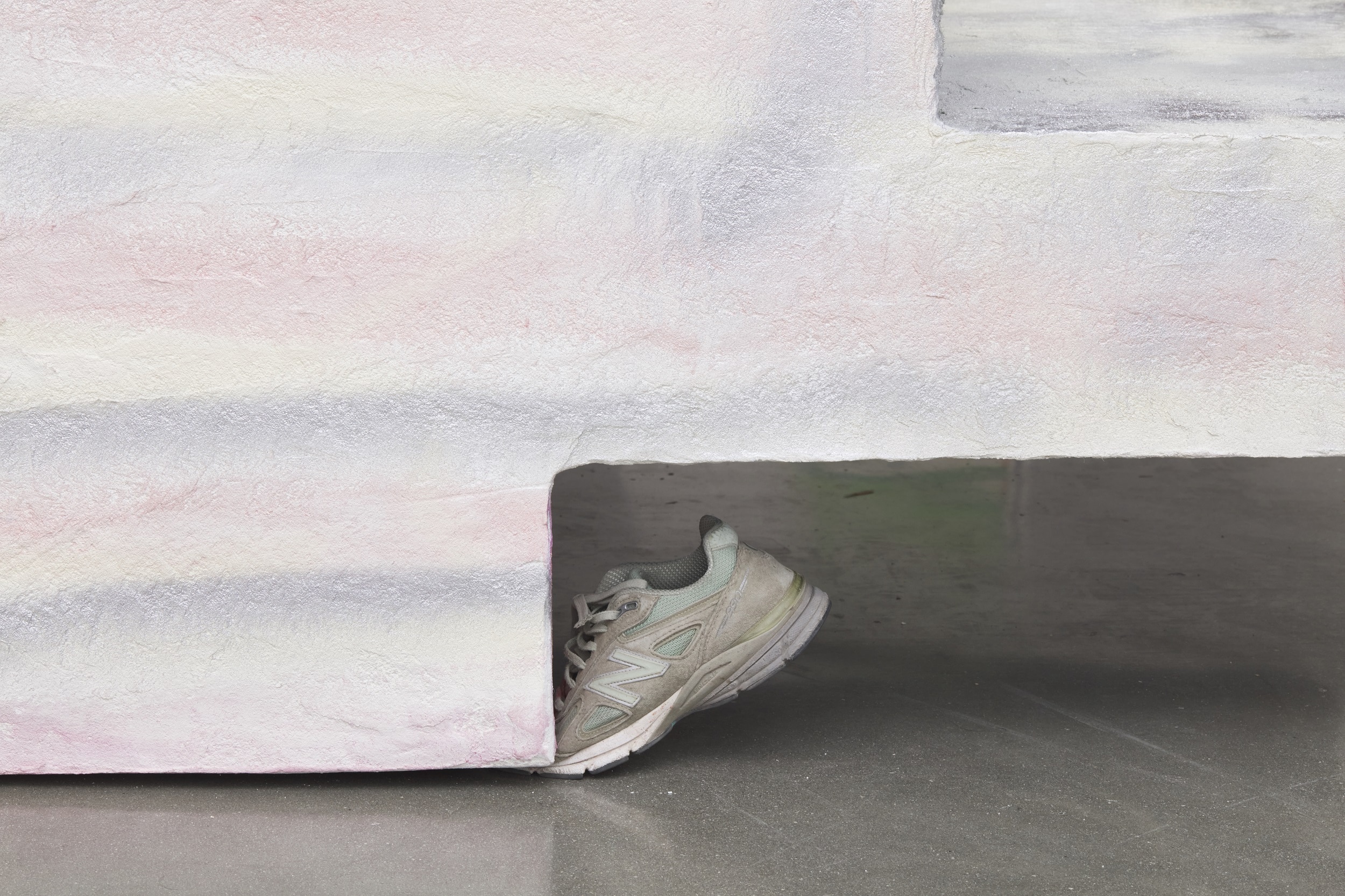 This fall, the Astrup Fearnley Museet will host a major solo exhibition by the American artist Rachel Harrison.
Emphasizing recent practice, the selection of works will surface new points of connection amid the teeming variety for which Harrison is known. Spanning mediums that include sculpture, drawing, photography and painting, her work takes a porous, hybrid approach to objects both made and found. Abstraction is shot through with vernacular references to jarring, often comic effect, as formalist concerns are forced to vie with rogue elements from the outside world.
Harrison's nimble, layered method of artmaking has always escaped easy categorization, but persists in devising ways to reframe the viewer's encounter with her surroundings. Cultural tokens, the history of art, and space itself come in for new scrutiny, leveling hierarchies through a democratizing process of sifting and accumulation. Overrunning distinctions between sculpture and base, Harrison has often made packing crates or stray cardboard boxes the material of her constructions, co-opting the very modes of conveyance used to ship and store the commercial goods that populate her work. Devices from the lower rungs of the art world's supply chain also appear in various forms, as sculpture absorbs the plinths, stanchions, and protective bonnets on and through which art is seen. That alertness to conditions of display extends to her room-scaled approach to this exhibition, which the artist describes as neither a survey nor a retrospective, but rather an intuitive remapping of her latest work's conceptual coordinates.
Rachel Harrison (b. 1966) lives and works in New York. This solo exhibition follows a mid-career survey at the Whitney Museum of American Art (2019-20). Other solo and two-person exhibitions have been held at The Metropolitan Museum of Art, New York; The Museum of Modern Art, New York; Cleveland Museum of Art; S.M.A.K., Ghent; Kestner Gesselschaft, Hannover; Whitechapel Gallery, London; Portikus, Frankfurt; and CCS Bard, Annandale-on-Hudson, New York. Harrison is represented in major public collections worldwide, including the Art Institute of Chicago; Astrup Fearnley Museet, Oslo; Centre Pompidou, Paris; Hirshhorn Museum and Sculpture Garden, Washington, D.C.; The Metropolitan Museum of Art, New York; Moderna Museet, Stockholm; Museum of Contemporary Art, Los Angeles; Museum Ludwig, Cologne; The Museum of Modern Art, New York; Stedelijk Museum, Amsterdam; Tate Modern, London; Walker Art Center, Minneapolis; and the Whitney Museum of American Art, New York, among others.
---
Image: Rachel Harrison, Venus, 2021 (detail). Courtesy the artist, Regen Projects, Los Angeles, and Greene Naftali, New York. Photo: Evan Bedford.