Exhibition
Love Story – Works from Erling Kagge's Collection
15. May. 2015 – 27. Sep. 2015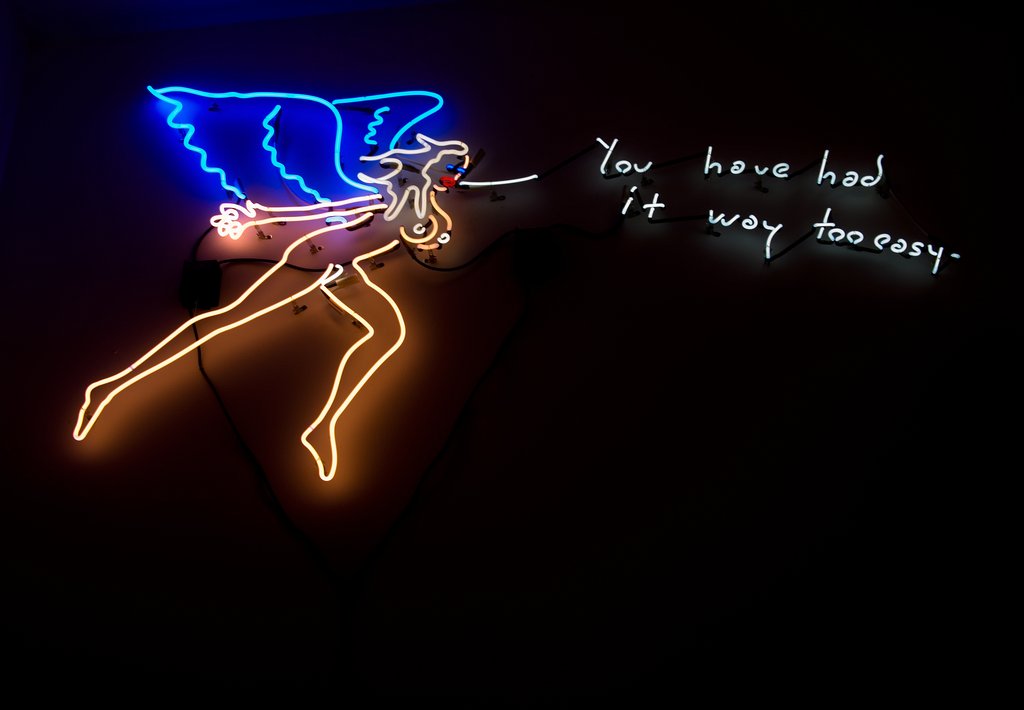 Erling Kagge is primarily known as one of the greatest adventurers of our time, but is also a dedicated art collector. The exhibition Love Story features a selection of works by 18 artists from his collection.
It was in the early 1980s that Kagge acquired his first artwork, marking the beginning of what later grew into a spectacular collection. The collection is remarkably well-composed, each work having been chosen with unusual insight and personal judgement. The post-conceptual works have attracted particular attention in recent years from both experts and art lovers. Most of these are of the highest quality, bearing witness to Kagge's original perspective on international contemporary art. In conjunction with the exhibition, Kagge has written a book, A Poor Collectors Guide to Buying Great Art, published by Kagge Forlag, where he shares his experience as an art collector, giving insider tips and tells vivid and humorous about his art acquisitions.
Kagge is a polar explorer, mountaineer, lawyer and publisher. He was the first to reach the South Pole, walking alone and unsupported for 50 days — an exploit featured on the cover of Time magazine, and to surmount the "three poles" — North, South and the summit of Mt Everest. For the past 25 years, he has been setting new standards in exploration.
Kagge had already sailed across the Atlantic twice, around Cape Horn and to Antarctica and back by the time he received a law degree from the University of Oslo in 1989. In 1996, after a year's sabbatical reading philosophy at Cambridge University, he founded what is today one of Norway's leading book publishers. Kagge's latest expedition was to cross New York City through its sewage, water, train and subway tunnels.


ARTISTS: assume vivid astro focus, Dan Attoe, Tauba Auerbach, Trisha Donnelly, Olafur Eliasson, Jana Euler, Ceal Floyer, Mark Handforth, Ann Cathrin November Høibo, Sergej Jensen, Adriana Lara, Klara Lidén, Raymond Pettibon, Manfred Pernice, Kirsten Pieroth, Andreas Slominski, Wolfgang Tillmans, Franz West.
CURATORS: Gunnar B. Kvaran and Therese Möllenhoff, with Erling Kagge.
---
Images from the exhibition: