Exhibition
Leonard Rickhard
26. Jan. 2024 – 19. May. 2024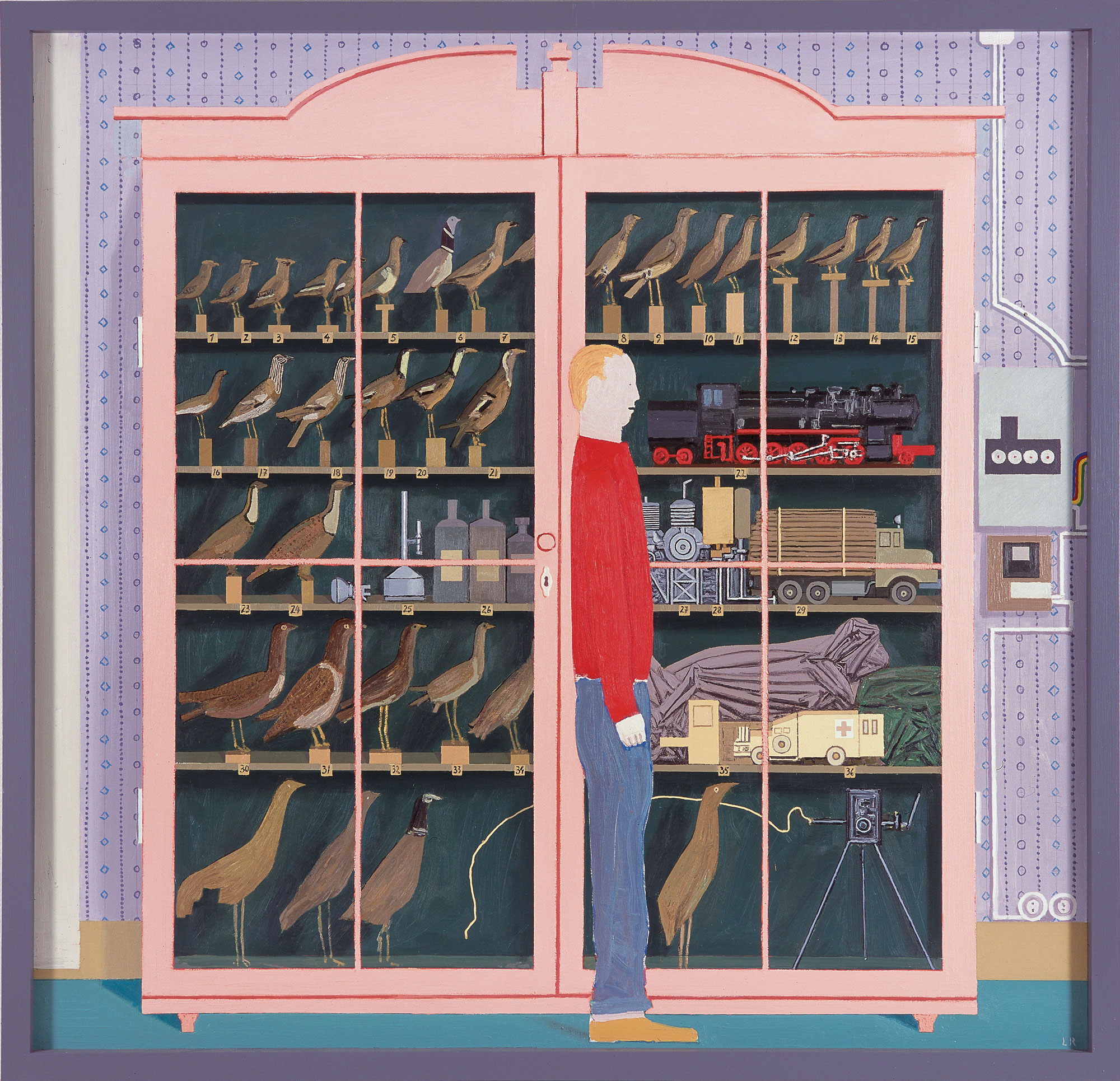 The first exhibition of 2024 is devoted to the painter Leonard Rickhard. Throughout a long artistic career, Rickhard has cultivated a distinctive, easily recognisable style—a visual signature all of its own within recent Norwegian art history. 
This retrospective exhibition reviews an artistic practice spanning half a century, while demonstrating how Rickhard has tirelessly pursued his painterly project far into its sixth decade. The exhibition provides a rare opportunity to experience the full breadth of Rickhard's body of work, including several first renderings of familiar motifs such as interiors, studies of railway carriages and car wrecks, and evocative landscapes. Among the most recent works are two new versions of the model plane constructor, a motif Rickhard has returned to for over forty years, as well as a monumental, site-specific painting, which will be the most ambitious he's ever created.
Since the mid-1970s, Rickhard has repeated several subjects over and over in his paintings. The bird cabinet, the night painter, the model table, the birch forest, deserted barracks, and workers' sheds all appear in his paintings multiple times throughout his career. The exhibition takes as its point of departure this iterative aspect of Rickhard's body of work. Through a sequence of adjacent galleries, the exhibition delves into an iconic selection of motifs; images which often indicate an underlying psychological and political gravity. Many of these paintings process memories—recollections from the artist's own childhood in the immediate aftermath of World War II, expressed in images where the unsaid and unspoken, rather than the expressly political, takes center stage.
Leonard Rickhard (b. 1945) lives and works in Arendal, Norway.
Curated by Solveig Øvstebø.
---
Photo:
Leonard Rickhard, Figure Against Red Bird Cabinet, 2006-2007. Astrup Fearnley Collection.
© Leonard Rickhard, 2023. Photo: Jens Hamran