Exhibition
Imagine Brazil
11. Oct. 2013 – 23. Feb. 2014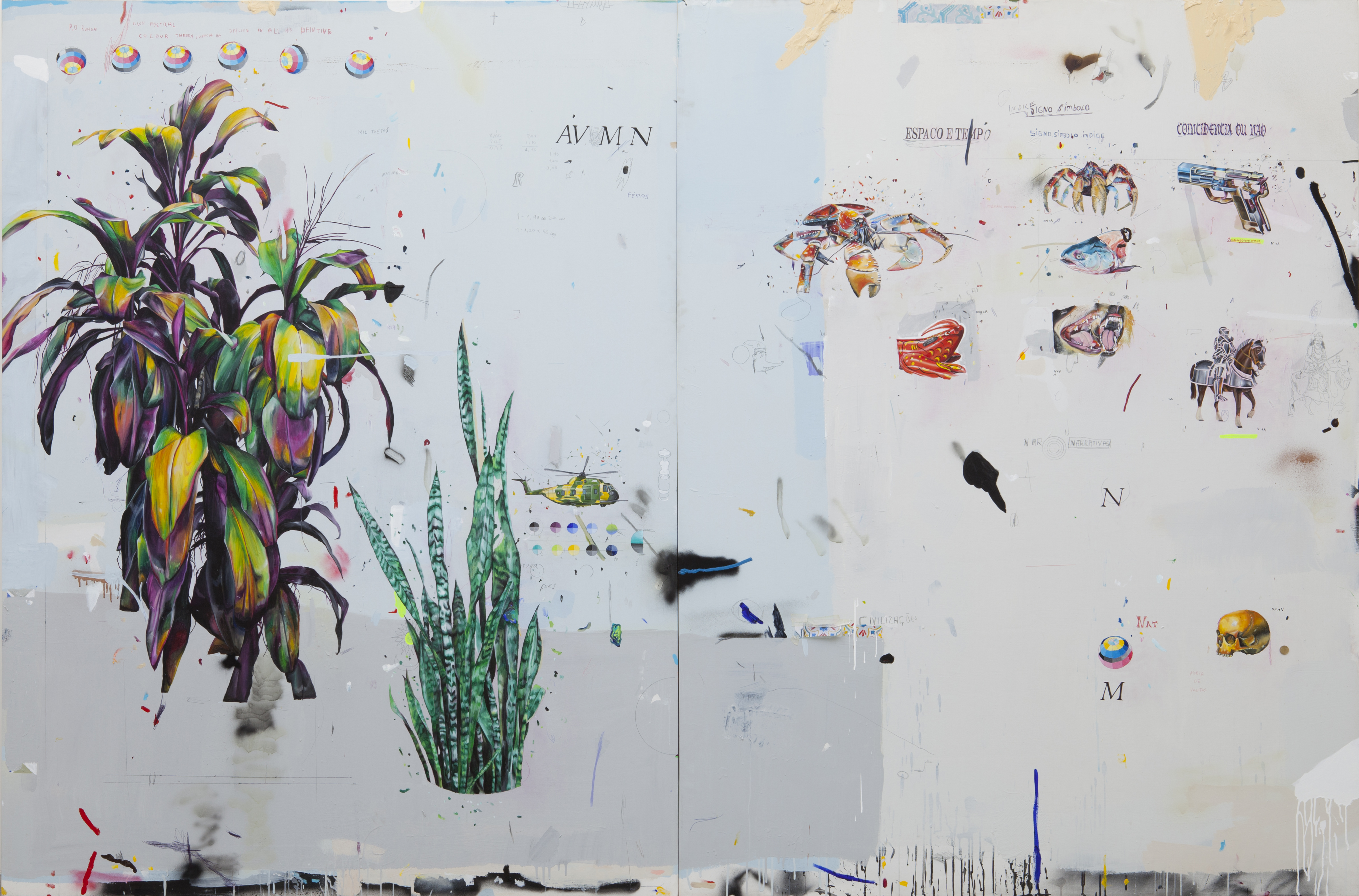 The exhibition Imagine Brazil showcases Brazilian contemporary art, with particular focus on the young, emerging art scene.
During the last ten years Astrup Fearnley Museet has initiated research into the young contemporary art scenes in North America (Uncertain States of America, 2003) China (China Power Station, 2006) and India (Indian Highway, 2009). The exhibitions' mission is to spread knowledge about and give a more nuanced image of the countries vibrant art scenes.
The Brazilian art scene
'Imagine Brazil' is the fourth exhibition in the series focusing on a country's art scene. The Brazilian art history is well documented, especially the Brazilian modernism, such as Concrete, Neoconcrete and Tropicália movement, which developed independently but also in deep dialogue with modernist tendencies in Europe and North America. Artists such as Oscar Niemeyer, Lygia Clark, Hélio Oiticica, Lygia Pape and Ernesto Neto, are all part of the international modernist and artistic heritage and are all internationally recognized. In parallel with this great modernist tradition is also an explicit Brazilian conceptual art that was less dogmatic and structuralist than their counterparts in Europe and North America, but more open, more poetic, more politically engaged, as we can see in the works of Cildo Meireles and Vik Muniz.
With 'Imagine Brazil' the curators wants to showcase a diverse picture of what is happening in Brazilian contemporary art. 14 young artists are selected for what they perceive as important representatives of the emerging art scene in Brazil, but also in terms of their international significance. In addition to showcase the young artists the exhibition wishes to put their artistic expression in a historical context. Therefore, each of them was asked to choose an older artist, which they consider important for Brazilian contemporary art, to accompany them in the exhibition.
From Brazil's rich and complex artistic landscape, the selected artists are proposing a new artistic language in order to develop important and urgent subject matter. Young artists who have dived into the multitude of possibilities offered by conceptually based works, including painting, sculpture, installation, photography, video and music. They are using a variety of languages, complex research and experimentation with words, materials and structures to embody their ideas. They also show a strong awareness of social engagement and issues related to political and climatic problems.
Participating artists (alphabetically):
Jonathas de Andrade, Arrigo Barnabé, J. Borges, Sofia Borges, Rodrigo Cass, Adriano Costa, Deyson Gilbert, Fernanda Gomes, Marcellvs L, Milton Machado, Montez Magno, Cinthia Marcelle, Maria Martins Thiago Martins de Melo, Rodrigo Matheus, Cildo Meireles, Pedro Moraleida, Paulo Nazareth, Rivane Neuenschwander, Paulo Nimer Pjota, Sara Ramo, Mayana Redin, Gustavo Speridião, Tunga, Adriana Varejão, Caetano Veloso and Carlos Zilio.
Curators:
Gunnar B. Kvaran dir. Astrup Fearnley Museet; Hans Ulrich Obrist, co-dir. Serpentine gallery and Thierry Raspail, dir. MAC Lyon. The exhibition is produced in collaboration with Musée d'art contemporain de Lyon.
Artists Books
In addition to the main exhibition, there will be an exhibition of Artist Books, as an exhibition inside the exhibition. Artists Books is an art which always has been strong in Brazil, and in its form including writers, translators and designers as well as artists. Curators for this section are Jacopo Crivelli Visconti and Ana Luiza Fonseca.
Catalogue
The exhibition catalogue will contain texts presenting all the artists. The Brazilian art scene is introduced by Kiki Mazzucchelli, who work as a curator and art critic. Mazzucchelli is based in London and provide an outsider's perspective of the art scene. Brazil is also presented more specifically with texts about the art scenes in the cities of Rio de Janeiro and Sao Paulo, as well as Brazil's five regions from north to south, east to west. Each city and region is presented by seven different authors. The authors does not necessarily focus on the same aspects and artists presented in the exhibition, therefore, the exhibition and the catalogue complement each other. The catalogue is designed by Rune Døli.
Art Bags
To 'Imagine Brazil' there will be created three Art Bags with different Brazilian-inspired designs. The museum has so far created eleven such Art Bags following the different solo exhibitions. The bags are exclusively designed by New York-based Anne Terada, which is both designer, photographer and jewellery artist. The bags have become very popular and for many considered as a collector's item.
In addition to Art Bags there will be a huge selection of Brazilian articles in the museum shop. Chosen considering sustainable craft and fair trade.
---