Event
Time as Medium | Symposium
2 May, 17:30 — 20:00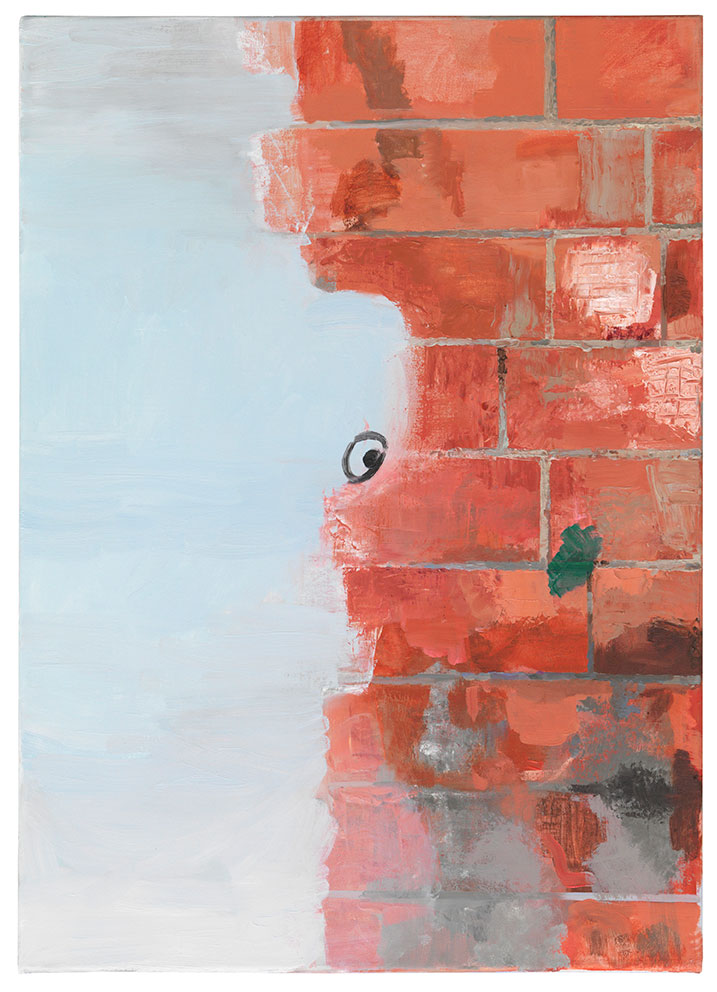 The symposium Time as Medium will explore the contemporary re-evaluation of painting and ask how painterly gestures are understood differently through time. In collaboration with KHiO. Free and open for all. 
This question will extend to how contemporary practices in painting work with representation, discovery, and playfulness through a medium that has historically understood itself as communicating 'through the ages.' If painting is not a 'comrade of time,' in that it is not a strict representation of a moment in time, how does its behaviour change the way painting is understood at different moments and contexts. The symposium will move outward from practice based questions of making, through examining Amy Sillmans practice, to larger questions around reception and historicization.
Program 
17:30 On Time. Introduction by Melissa Gordon
17:40 Monika Baer
18:00 Discussion with Amy Sillman and Melissa Gordon (video) 
18:30 Mark Godfrey
19:00 Quick break
19:15 Round-table discussion with Monika Baer and Mark Godfrey moderated by Melissa Gordon and Sarah Lookofsky
20:00 Questions 

Monika Baer lives and works in Berlin. She is Professor of Fine Arts and Painting at the Städelschule in Frankfurt am Main. In 2019 she was the winner of Berlin's Hannah Höch Prize for lifetime achievement. Recent solo exhibitions include Kunsthalle Bern (2021); Greene Naftali, New York (2021); Neuer Berliner Kunstverein (2020); Kunstmuseum Bonn, Germany (2019); Galerie Barbara Weiss, Berlin, Germany (2018); Museum Abteiberg, Mönchengladbach, Germany, which traveled to Kestnergesellschaft, Hanover, Germany (both 2016); Greene Naftali, New York (2015); and Art Institute of Chicago (2013), which traveled to Williams College Museum of Art, Williamstown, Massachusetts (2014). Her work has been featured in recent group exhibitions at the Kunstmuseum Basel (2022); Fondazione Prada, Milan (2021); Museum Brandhorst, Munich (2019); The Museum of Contemporary Art, Los Angeles (2019); mumok, Vienna (2018); WIELS, Brussels (2017); and Museum Ludwig, Cologne (2013); among others. Her work is in the collections of the The Museum of Modern Art, New York; Art Institute of Chicago; Hammer Museum, Los Angeles; The Museum of Contemporary Art, Los Angeles; Museum Ludwig, Cologne; Museum Brandhorst, Munich; Kunstmuseum Bonn, Germany; University of Chicago Booth School of Business, Chicago; and Williams College Museum of Art, Williamstown, Massachusetts, among others.

Mark Godfrey is a curator and critic based in London. From 2007 to 2021 he was senior curator at Tate Modern, where he curated and cocurated shows including Soul of a Nation and retrospectives of Sigmar Polke, Roni Horn, Franz West, and Gerhard Richter. Outside Tate he has curated exhibitions by Christopher Williams, David Hammons, R.H. Quaytman, and Laura Owens. He won the Absolut Prize for Art Writing in 2015 and recently coedited the Soul of a Nation Reader.

Melissa Gordon is the Professor of Painting at Oslo National Academy of the Arts. Recent exhibitions include 'Liquid Gestures' at Towner Gallery, UK (2021-2), 'Resistances' at Stigter van Doesburg, Amsterdam, Heavy Metal Parking Lot, GARAGE, Rotterdam, Biennale van der Schilderkunst, Museum Dhont Dhaenens, with exhibitions at Frans Masereel Centrum, BE, Vleeshal, Middelburg, NL Spike Island, Bristol, UK, WIELS, Brussels, BE, Eastside Projects, UK, and Kunstmuseum Bonn, DE amongst others. Her upcoming publication with Occasional Papers 'Vital Signs' will collect her writings along with the architectural installations of her paintings. 

Amy Sillman is a New York-based painter who also works with drawing, site specific installations, animation, and writing.  In 2022, she participated in the 59th Venice Biennale exhibition, "The Milk of Dreams," curated by Cecilia Alemani.  Her work has been widely exhibited in galleries and public spaces, including a current exhibition, "Temporary Object" at Thomas Dane Gallery in Naples.  Other recent solo exhibitions include "Rock Paper Scissors" at Capitain Petzel, Berlin, in 2022; "Twice Removed" at Gladstone Gallery, New York, fall 2020; and projects at various other venues such as the Camden Arts Centre in London; the ICA, Boston; The Arts Club of Chicago; The Drawing Center, New York;  Portikus in Frankfurt am Main; and The Whitney Museum of Art, New York. In 2020, a collection of Sillman's writing on art, Faux Pas: Selected Writings and Drawings, was published by After 8 Books in Paris, followed in 2021 by an expanded 3rd edition. Her bibliography also includes monographs by Valerie Smith, published in 2019 by Lund Humphries as part of their Contemporary Painters series, and one lump or two, by Helen Molesworth, published by Prestel in 2013.  In 2019, Sillman curated the Artist's Choice exhibition "The Shape of Shape" at MoMA, NY,  which was heralded as a groundbreaking exhibition. Sillman has been the recipient of numerous awards and fellowships, including a "First" Award from the Brooklyn Museum's Elizabeth A. Sackler Center for Feminist Art in 2012, and a Guggenheim Fellowship in 2004. Sillman is represented by Gladstone Gallery, New York.