Magazine
Call for Musicians for Allora & Calzadilla's Clamor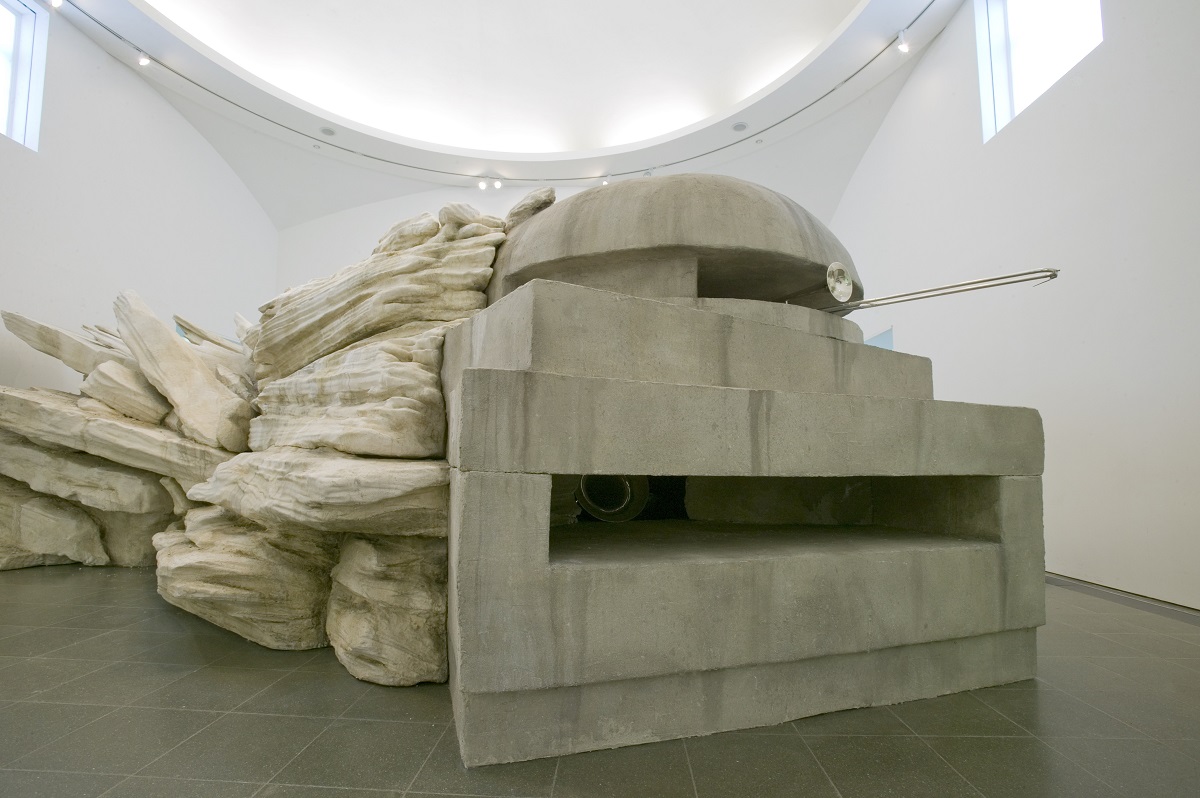 Astrup Fearnley Museet is seeking six musicians to realise the live musical component of an artwork by the artists Jennifer Allora and Guillermo Calzadilla, collaboratively known as Allora & Calzadilla.
Their work Clamor from 2006 is an installation that will be included in the exhibition Before Tomorrow, a new presentation of the Astrup Fearnley Collection that is on view from 22 June to 8 October 2023. On 21 June, 2 July, and 16 and 17 September 2023 for a three-hour period, a live soundtrack will be presented by the six musicians being sought. It is necessary for the players to work collaboratively, though each musician will play independent from one another. It is not expected that musicians play for the entire duration of the performance and rotational breaks will be provided each hour. The performance will take place within Clamor. Instruments and scores will be provided, as they form part of the artwork. The musicians will be renumerated in line with Creo guidelines. The following musicians are being sought:
One Drummer (already confirmed)
One Flute player
One Trumpet player
Two Trombone players
One Tuba player
The ideal candidate will be:
1. A player of the appropriate musical instrument.
2. Is independent and self-motivated (there is no conductor involved), bringing their own musical approach, but also open to responding to the requirements of the artwork.
3. Flexible in their approach and is open to changing the musical response if the other musicians require it.
4. Based in Oslo (or nearby) and is available on performance dates as outlined in the schedule below.
5. Experienced and confident in their playing with formal training or a proven track record outside of a formal context.
6. Can rehearse independently (renumerated according to Creo guidelines).
Instructions from the artist:
1. From composition to improvisation in a wild and aggressive way.
2. From muted to lusty.
3. The instruments always facing outside of the artwork.
4. No direct contact with the visitors.
Artwork
Clamor
2006
Mixed media sculpture, 6 live musicians, 40-minute pre-recorded audio
944 x 762 x 305 cm
Clamor explores the relationship between sound, music, and the architectural typologies of war and its aftermath. A large sculptural hybrid chamber resembling a bunker, a ruin, a cave, and a sound booth, is the locus of a live performance event as well as a musical archive, staging a confrontation of this form of sonic expression back to earliest of military encounters. For the live performance event, live musicians playing various repertoires of war songs from different geographical territories and historical periods confront each other creating a monstrous montage of war music, somewhere between a symphony and cacophony. During the remainder of the exhibition the artists have created a pre-recorded 40-minute soundtrack to the wars of present and past. Sampling music from the Janissary bands of the Ottoman Empire, the resistance hymns of the Viet Cong, the revolutionary ballads of the October Revolution, to contemporary popular music such as the theme song of Barney, "I love you, you love me" used as a instrument of torture in Guantanamo Bay or Twisted Sister's "We're not gonna take it" use by American forces during the Panama invasion in 1989, Clamor stages a musical, bodily and corporeal investigation into the nature of these songs in the context of today's global state of war.
Schedule
Wednesday, 21 June
Performance from 18:00 to 20:00
Sunday, 2 July
Performance from 13:00 to 16:00
Saturday, 16 September (Oslo Art Weekend)
Performance from 13:00 to 16:00
Sunday, 17 September (Oslo Art Weekend)
Performance from 13:00 to 16:00
About Astrup Fearnley Museet
Founded in 1993, Astrup Fearnley Museet is one of Scandinavia's most notable museums for contemporary art. The museum holds the extensive Astrup Fearnley Collection and presents changing exhibitions that draw on the collection as well as debut new commissions by artists from all around the world. The museum, designed by Renzo Piano, spans two buildings bisected by a canal, and it is situated on the Oslofjord in the Tjuvholmen neighborhood of central Oslo.
Contact
Please share a summary of your professional projects and experience as well as links to examples of your work via email to Hege Kjeldsen, Astrup Fearnley Museet. The following email address can be used: h.kjeldsen@afmuseet.no
---