Magazine
2022 Exhibition Program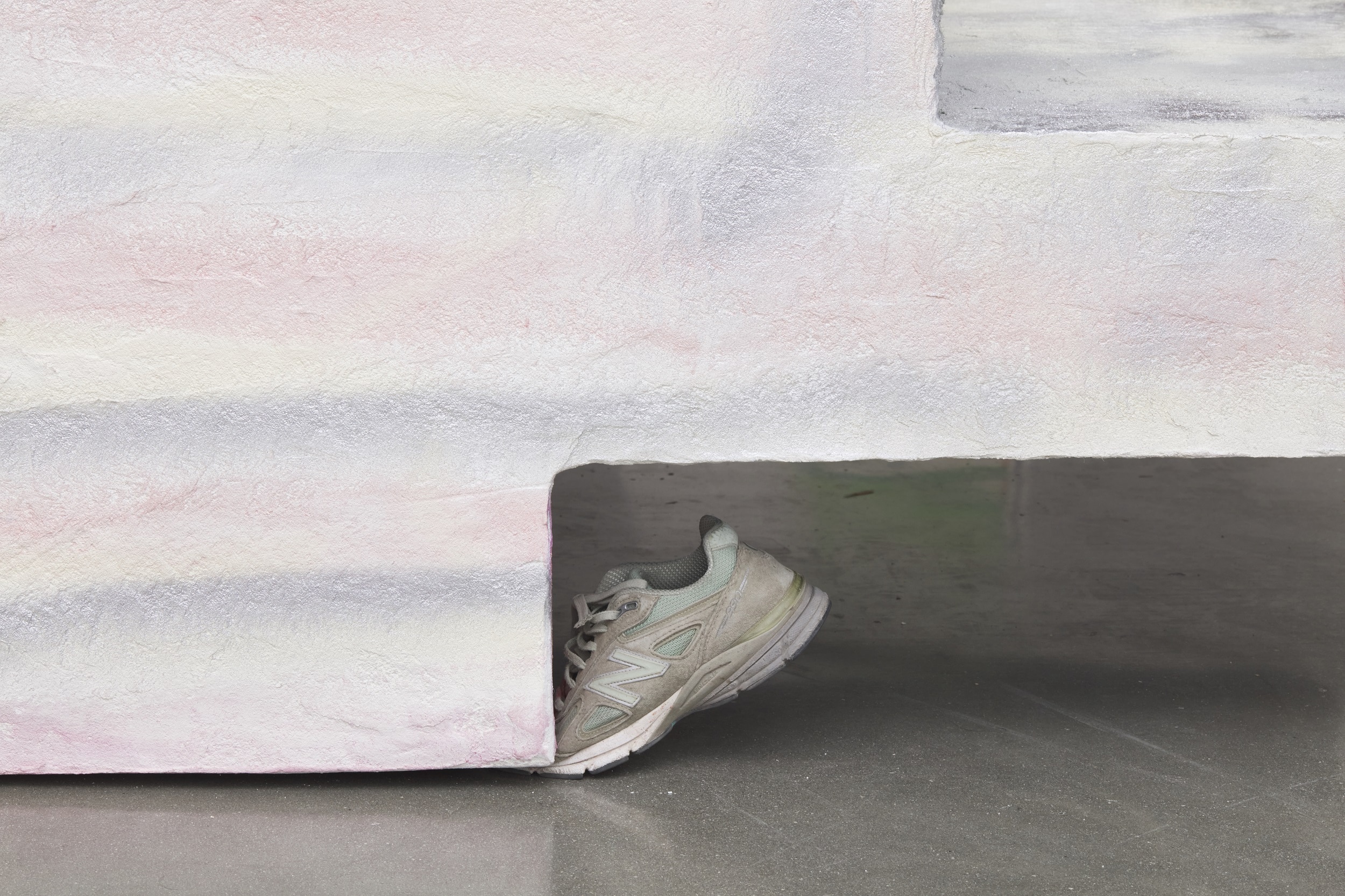 Welcome to a new year at the museum!
The program ranges from a thematic group exhibition to a retrospective presentation and new productions. In 2022 the spaces at the institution will be used in different ways, and we have, among others, invited a young artist to develop a temporary installation in our permanent collection building. Furthermore, we will launch a series of lectures in the fall, which this year will focus on the "Norwegian 2022 Year of Queer Culture".
---
INFORMATION (Today)
04.02.22 – 24.04.22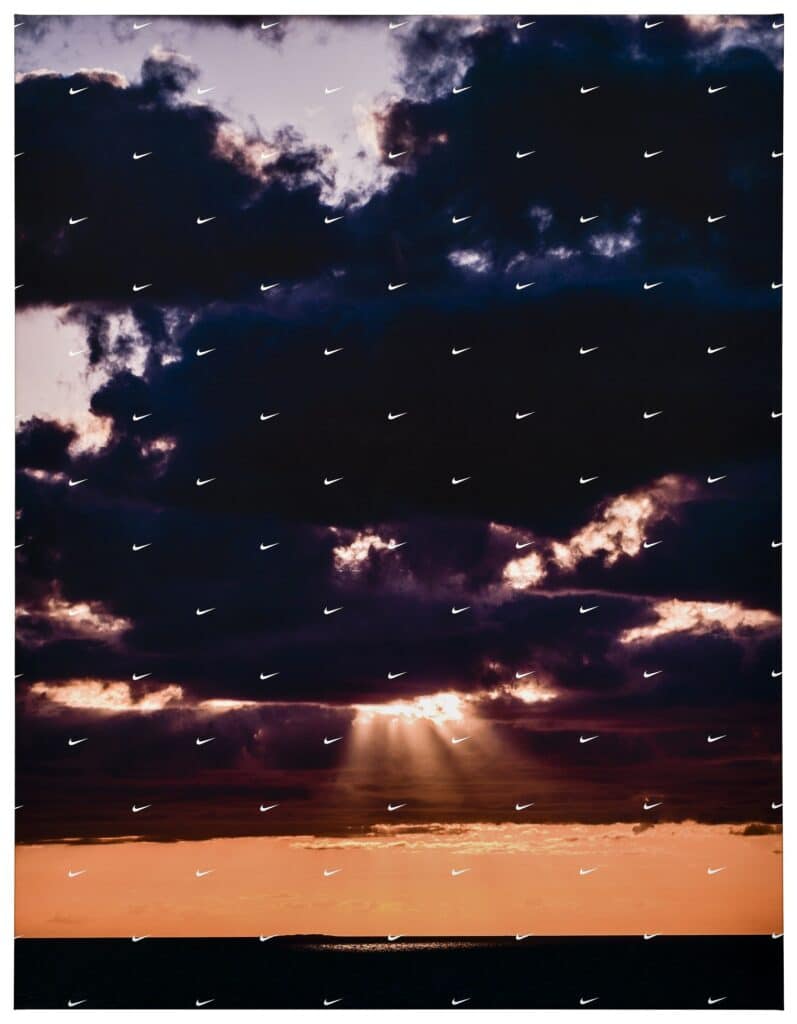 To open the year, the Astrup Fearnley Museet presents a group show comprised of 16 artists, that comment on the proliferation of information and data's circular procession, which fundamentally shapes our daily lives today. The exhibition is intended as a loose response to the iconic INFORMATION show at New York's Museum of Modern Art (MoMA), curated by Kynaston L. McShine in 1970. INFORMATION (Today) examines how contemporary artists deal with the relentless flow of information and data that deeply inflects our everyday. MoMA's exhibition was born from the late 1960s and early 1970s dawn of the "Information Age," when advancements in new computing and communication technologies seemed suddenly on the rise. As we know, in the fifty-some years since, the ubiquity of access and "connectivity" has arguably led to ever more highly technologized forms of surveillance and a sense of overexposure of our personal data.
The exhibition features works by an international selection of artists loosely culled from the two generations since 1970 for whom the processing and formalizing of data is among the central tenets of their work. It includes a range of artistic positions, including recent work and new commissions in diverse media, from sculpture and painting to video and performance, and from the undeniably material to the wholly immaterial.
Featuring: American Artist, Alejandro Cesarco, Simon Denny, Lawrence Abu Hamdan, Marguerite Humeau, Zhana Ivanova, Tobias Kaspar, Gabriel Kuri, Liu Chuang, Ima-Abasi Okon, Laura Owens, Trevor Paglen, Sondra Perry, Cameron Rowland, Sung Tieu and Nora Turato.
INFORMATION (Today) is produced by Kunsthalle Basel in collaboration with the Astrup Fearnley Museet.
---
Nora Adwan – Sang i et fremmed land
23.04.22 – 07.08.22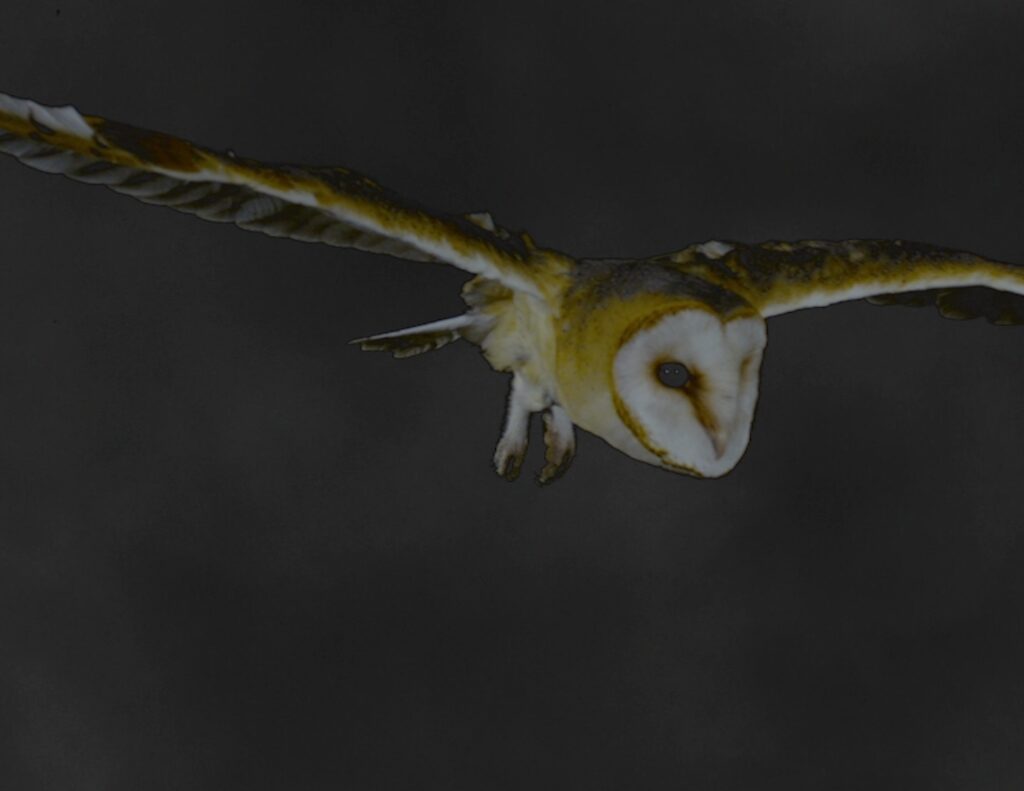 In late Spring, the museum presents a new commission by artist Nora Adwan. Based in Bergen she mainly works with sculpture, film, sound and technology. Growing up as a part of a diaspora, Adwan is influenced by different geographical contexts. Drawing from her own experiences, she explores issues of migration, displacement and statelessness in a practice that often operates at the intersection between fiction and documentary. Her images and poetry are blended with personal narratives in sculptural audio and video installations.
At the Astrup Fearnley Museet a video installation will be erected in the Kiefer Hall. The work features an oval architectural structure in which a new video work is seamlessly projected, thus enveloping the audience for an immersive sensation. Thematically, the installation will continue Adwan's investigation of cultural alienation and diasporic perspectives. Here, topics such as migration, rootlessness, inherited traumas, censorship and embodied knowledge take center stage.
Adwan's work has been shown at SAVVY Contemporary (Berlin), P21 Gallery (London), Kunstnerforbundet (Oslo) and Kunsthall Stavanger. This project at the Astrup Fearnley Museet is funded by the Kunsten i Dag grant offered by Sparebankstiftelsen DNB.
---
SYNNØVE ANKER AURDAL
221.05.22 – 04.09.22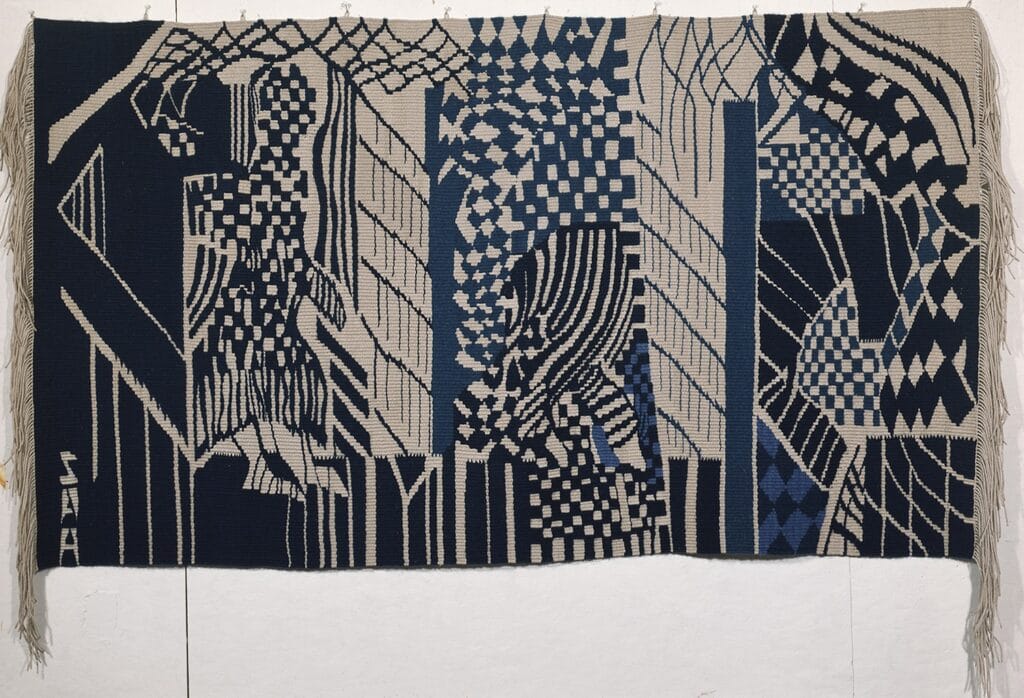 This year's summer exhibition, will feature significant works by Synnøve Anker Aurdal (1908 – 2000) who was one of Norway's most prominent textile artists. Her deep knowledge of both the Norwegian weaving tradition and the contemporary art discourse made her a true pioneer within the field. In her oeuvre she moved from traditional craftsmanship to arts and crafts and eventually ventured into visual art, where she emerged as a central figure. During her lifetime she contributed greatly to the recognition of textiles as a form of artistic expression. Early on in her work Anker Aurdal incorporated the non-figurative as a central element and she was crucial in the launching of modernism in Norway.
This exhibition is comprised of works that already are in the Astrup Fearnley Collection, as well as a selection of loans, which together will form a unique and seminal overview of her outstanding body of work.
Synnøve Anker Aurdal was educated at a weaving school run by the sisters Karen and Ragnhild Prestgard in Lillehammer and at the Statens Kvindelige Industriskole in Oslo from 1932 to 1934. In 1941 she had her debut show with an exhibition at the prestigious Kunstnerforbundet. Afterwards she created several public commissions, including Høyseteteppet (1958-61) in Håkonshallen in Bergen (with Ludvig Eikaas and Sigrun Berg) and Norway's gift to Iceland for its 1100th anniversary in 1974. In 1982 she represented Norway at the Venice Biennale.
---
RACHEL HARRISON
30.09.22 – 12.02.23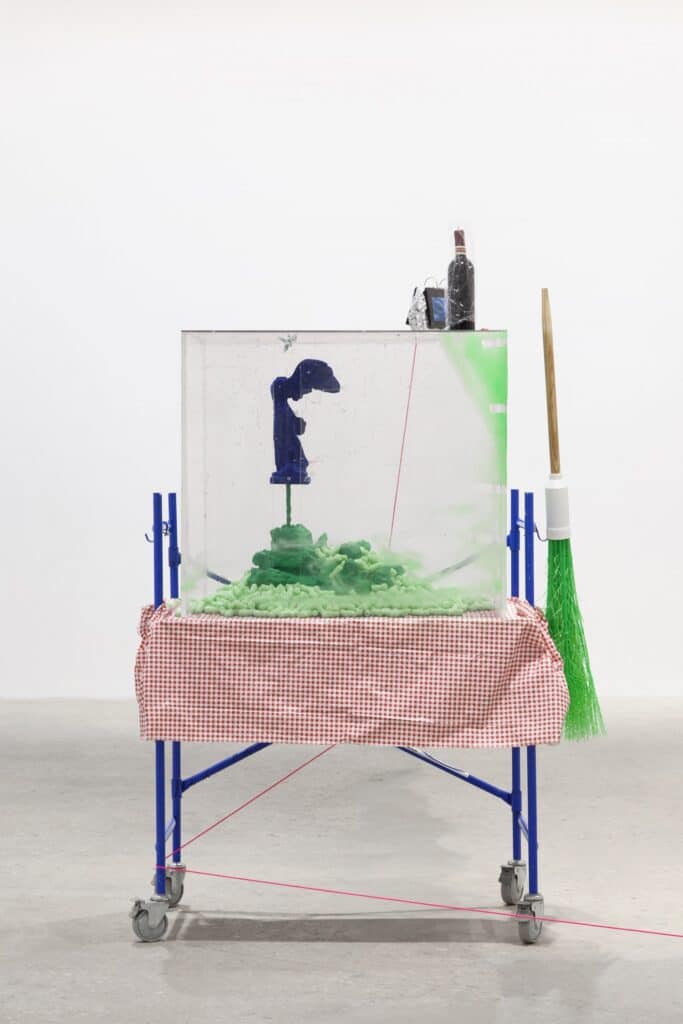 This fall, the Astrup Fearnley Museet will host a major solo exhibition by the American artist Rachel Harrison. Emphasizing recent practice, the selection of works will surface new points of connection amid the teeming variety for which Harrison is known. Spanning mediums that include sculpture, drawing, photography and painting, her work takes a porous, hybrid approach to objects both made and found. Abstraction is shot through with vernacular references to jarring, often comic effect, as formalist concerns are forced to vie with rogue elements from the outside world.
Harrison's nimble, layered method of artmaking has always escaped easy categorization, but persists in devising ways to reframe the viewer's encounter with her surroundings. Cultural tokens, the history of art, and space itself come in for new scrutiny, leveling hierarchies through a democratizing process of sifting and accumulation. Overrunning distinctions between sculpture and base, Harrison has often made packing crates or stray cardboard boxes the material of her constructions, co-opting the very modes of conveyance used to ship and store the commercial goods that populate her work. Devices from the lower rungs of the art world's supply chain also appear in various forms, as sculpture absorbs the plinths, stanchions, and protective bonnets on and through which art is seen. That alertness to conditions of display extends to her room-scaled approach to this exhibition, which the artist describes as neither a survey nor a retrospective, but rather an intuitive remapping of her latest work's conceptual coordinates.
Rachel Harrison (b. 1966) lives and works in New York. This solo exhibition follows a mid-career survey at the Whitney Museum of American Art (2019-20). Other solo and two-person exhibitions have been held at The Metropolitan Museum of Art, New York; The Museum of Modern Art, New York; Cleveland Museum of Art; S.M.A.K., Ghent; Kestner Gesselschaft, Hannover; Whitechapel Gallery, London; Portikus, Frankfurt; and CCS Bard, Annandale-on-Hudson, New York. Harrison is represented in major public collections worldwide, including the Art Institute of Chicago; Astrup Fearnley Museet, Oslo; Centre Pompidou, Paris; Hirshhorn Museum and Sculpture Garden, Washington, D.C.; The Metropolitan Museum of Art, New York; Moderna Museet, Stockholm; Museum of Contemporary Art, Los Angeles; Museum Ludwig, Cologne; The Museum of Modern Art, New York; Stedelijk Museum, Amsterdam; Tate Modern, London; Walker Art Center, Minneapolis; and the Whitney Museum of American Art, New York, among others.